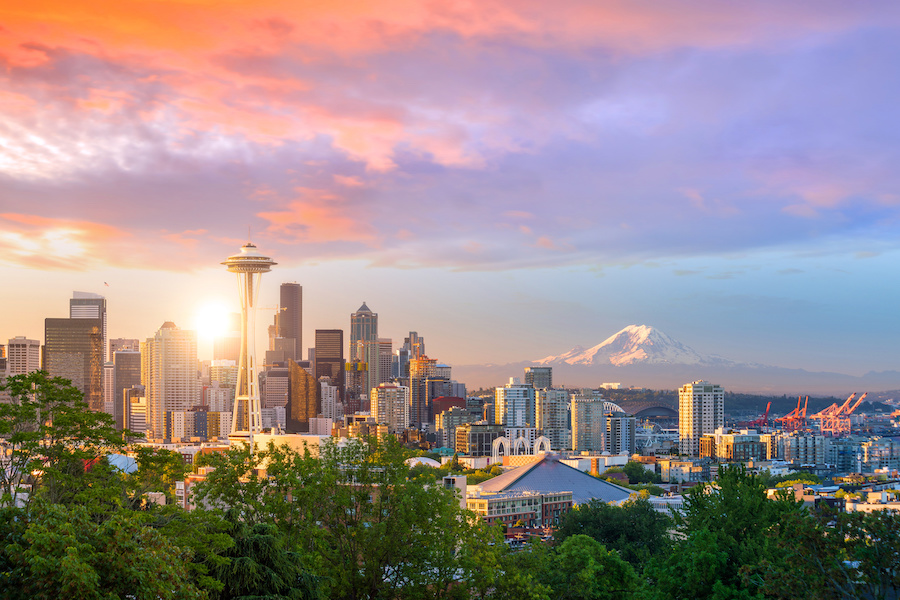 Shop Local this Holiday Season
The power of the dollar is real. The National Retail Federation estimates that American's will net more than $460 billion dollars this year on holiday spending. This year, it's more important than ever to divert your holiday spending to local, small businesses.
As we continue to stay home and slow the spread of COVID-19, many small businesses are struggling to keep up with less shoppers and changing regulations that are intended to protect our safety. If you find yourself searching for gifts as the holiday season progresses, one way to give back to your greater community is to shop small and local businesses.
The greater Seattle area is home to many unique small businesses, from craftsmen shops, to restaurants, and services—the odds are you can find a small, local owned substitute for anything you need this season! Although restaurants are closing once again to indoor dining in Washington state, you can still support your favorite establishments with the purchase of a gift card.
We know that we're all feeling a little overloaded right now. That's why we've pulled together these great resources from across the Puget Sound area highlighting local, small, and women and BIPOC owned businesses so that you don't have to search on your own!
Washington Small Business Gift Guide from Seattle Refined
This list of Washington created products compiled by Seattle Refined offers a wide variety of physical items to pick up this season ranging in price with options under $20. View here. 
---
Made in Washington
Made in Washington is a retail store featuring, you guessed it, all sorts of products made in our home state. Support our local economy when you visit in store or shop online! View here.
---
Women-Owned Seattle Business Directory from Sugarbird Marketing
Sugarbird Marketing created The List – a collective of women-owned businesses in the Seattle area. Search the list by business services, makers, retailers, or consumer services. View here.
---
Black-Owned Businesses in Greater Seattle Area from Seattle Good Business Network
This business list includes resources and ways to further support local, black communities on top of compiling Black-owned businesses, services, and restaurants in the Seattle area. View here.
---
Native-Owned Seattle Businesses from Seattle's Office of Economic Development
The University of Washington acknowledges the Coast Salish peoples of this land, the land which touches the shared waters of all tribes and bands within the Suquamish, Tulalip and Muckleshoot nations. This season consider shopping at Native-owned businesses in Seattle from the Bottom-Line Blog. View here.
---
Last but not least, we encourage you to check out our recent blog post from Nicole Reeve-Parker of the UW Combined Fund Drive sharing ways to give back this year that are different than traditional gifts. From supporting local charities to gifting an experience, this list is a winner. Read more here.
Do you know more resources for supporting local, small, and BIPOC owned businesses? Share below in the comments along with your favorite local spots to support!