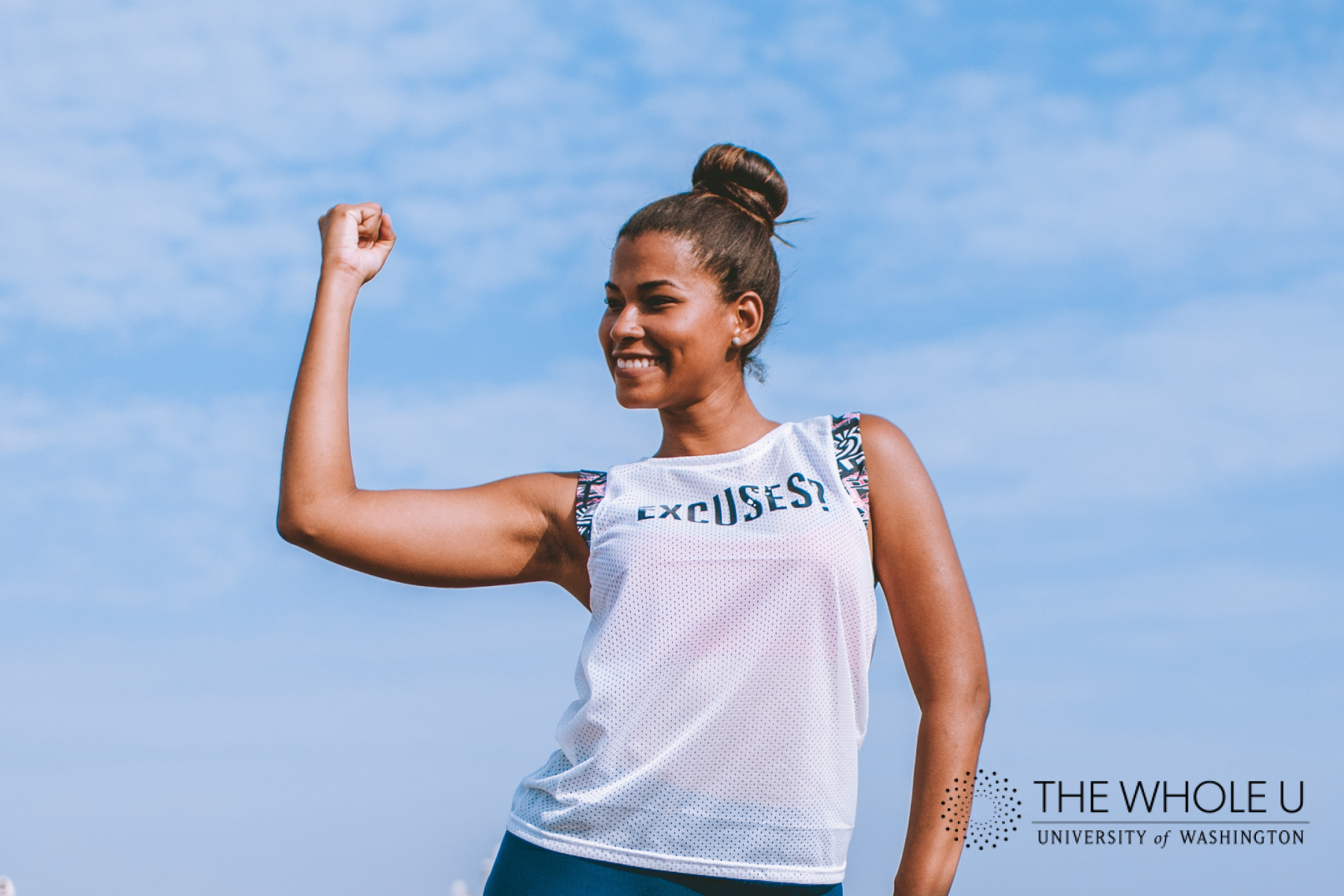 Fitness: Staying Motivated When Everything Changes
Today The Whole U is kicking off the 6-week 2020 Summer Wellness Challenge with a weeklong focus on exercise and movement. Learn more about the challenge and join us here.
---
"Wash your hands." "Don't touch your face." "Wear a mask." "Stay 6 feet away from other people." Wait, what?  How am I supposed to exercise like this?
The spring of 2020 gave us more excuses than ever to "pause" our fitness program. The stay-at-home order and fear of a new and unknown disease certainly provided good reasons to skip the gym. And we had no time to prepare — either psychologically or practically — by planning a new workout routine or buying home exercise equipment, for example. People who relied on their personal trainer or colleagues in group fitness classes to boost their motivation lost that source.
Throughout this pandemic and the accompanying shutdowns, people have been struggling. Our everyday routine changed completely, practically overnight. Understandably, our physical and mental health have suffered.
At a time when we most needed diversion and physical activity, gyms all over the country emptied and closed.  One of our most important and healthy stress relievers was no longer readily available. Motivation to exercise ebbed. Actually, for many, it completely vanished.
During my 12 years as a fitness professional, I've never had so many people reach out to me for advice on how to get motivated. Frankly, I have my 'down' days too. But I've had some experiences in my life that have taught me how to stay motivated to exercise and maintain a healthy lifestyle.
When I was 14 years old, I weighed 127 pounds more than I do today.  I had absolutely no motivation or self-discipline. I had been overweight my whole life, and was constantly bullied, teased, or just ignored. I knew something had to change. Some of what I learned may help you strengthen your motivation.
The first thing to do is visualize your goal. Create an image in your mind of what you want. Do you want to be stronger?  Have more endurance? Make friends during group exercise? Improve your mental health? Maintain your muscle strength and balance while you age? Whatever it is, develop a picture of it in your mind and keep remembering it — pull it up, front and center, when your brain considers wandering in another direction. Having a clear mental picture allows you to quickly refocus on your priority.
Now create an exercise plan that will work for you. Are you a morning person? A night owl? Do you like to exercise with music or in silence? Do you prefer to focus on the activity or socialize with others? Virtual or IRL? There's no right or wrong answer – and you may have more than one answer. You might like to do your weightlifting alone in a quiet space but do your cardio in Zumba class. Once your plan is solidified, put it on your calendar. Having a plan that fits your personality and your daily routine will eliminate many of the barriers to keeping your motivation up.
Finally, think about what works for you in terms of support and encouragement. Do you enjoy sharing your accomplishments with friends and family, or do you prefer to reward yourself with a special treat? Do you like to track your progress — or is that just boring record-keeping to you?  Do you need accountability to someone else? Figure out the best approach for you and include it in your plan.
Personally, I'm thankful for the bullying and difficult times I experienced at a young age. Otherwise, I wouldn't be who I am today, and I wouldn't have learned the three main elements of motivation: visualize the goal, create a plan that fits, and develop a reward system. Was it easy? No, of course not. Although I'm not about to say that I'm thankful for the pandemic — it certainly hasn't been easy — I can say that it may be another difficult experience that can help us to learn and grow.
---
UW Recreation Fitness and Mindfulness Classes
UW Recreation offers virtual fitness and mindfulness classes that are appropriate for all fitness levels with the REC CLASS PASS. With it you'll enjoy unlimited virtual classes during the summer quarter including Mindfulness, Fitness, and UWild Adventures. Join innovative instructors for virtual programming that is fun, beneficial, and able to be done from anywhere. Weekly fitness classes include Barre Burn, Cardio Kickboxing, HIIT, Total Body Fitness, and Zumba®. Weekly Mindfulness classes include Deep Stretch, Flow Yoga, Gentle Yoga, Meditation, and Triple M.
The Rec Class Pass is FREE for spring and summer students (included as part of the Student Activity Fee) and is a one-time purchase of $40 for UW Faculty/Staff with a UWnetID. Rec Class Pass is only available to current UW Student/Employees as we are focusing on keeping our current UW community active and healthy at this time.
The schedule begins July 6 and runs through Sept. 3. *Uwild classes begin July 20th. Click here to learn more.
---
FREE Virtual Fitness and Mindfulness Classes with The Whole U 
Looking to virtually join your UW community in practicing mindfulness and staying active? Tune in with The Whole U to free online mindfulness and fitness classes that are ongoing each week. Whether you join in a dance class, practice push ups with The Whole U, bend your way into a yoga pose or take 20 minutes to practice meditation, we've got you covered with a variety of opportunities. Click here to view available ongoing classes.
---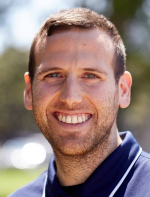 Jeff is a 10 year veteran of the fitness industry and has his masters degree in exercise science. At a young age, Jeff learned the power and importance of health and wellness as he lost 127 lbs with the aid of a personal trainer.
Since that time, Jeff has moved on to manage fitness programs at a variety of locations and hopes to instill his passion for wellness in you! Jeff is the fitness manager at UW Recreation. Jeff is…NASM CPT / AFAA CPT / ACE GFI / TRX / F45 instructor / CPR/First Aid.