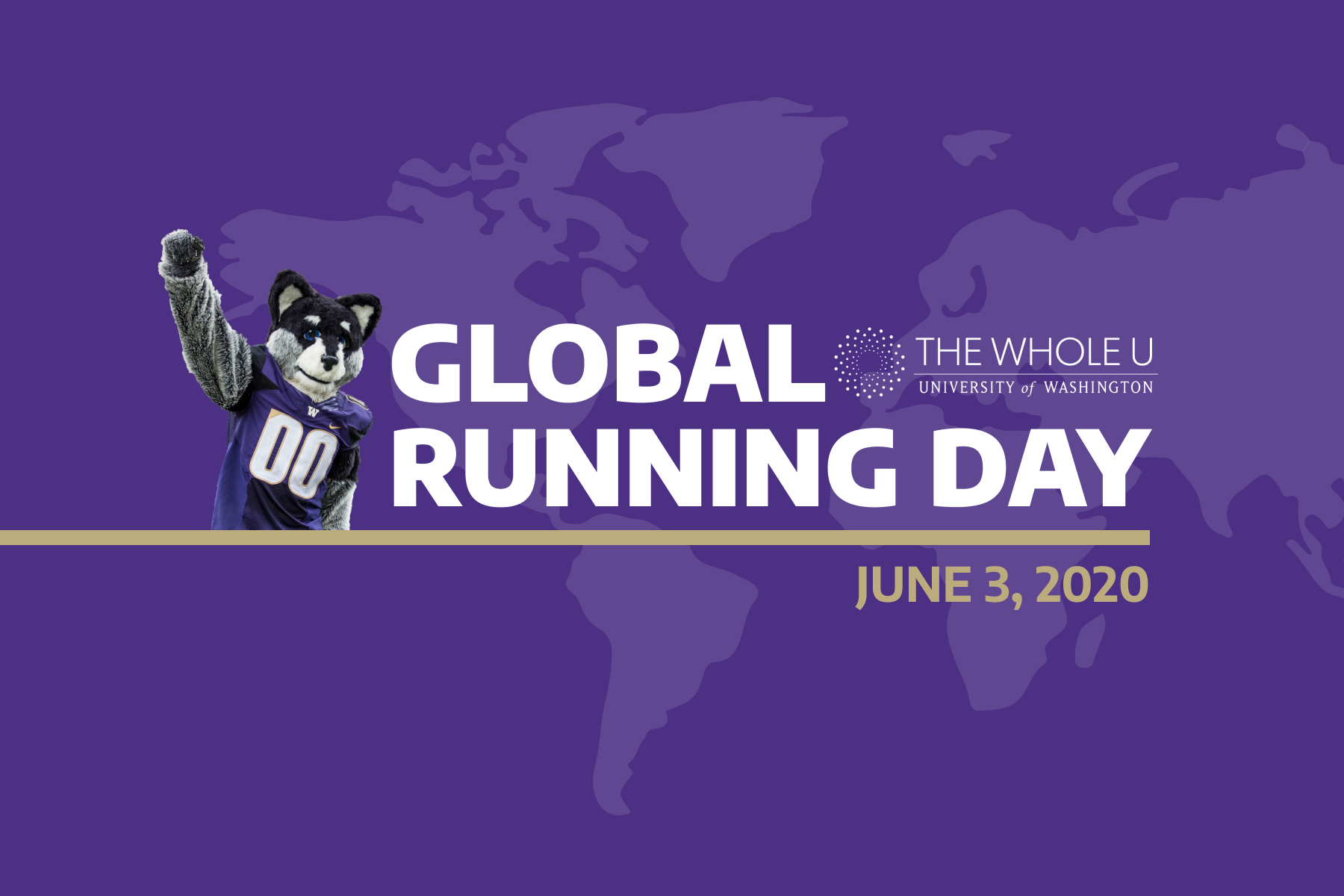 UW marks Global Running Day 2020!
---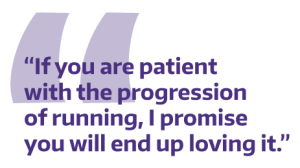 I'm not surprised there is a day for running celebrated all around the world. From the beginning of time, humans have been running for one reason or another. It's a way of moving our bodies that pushes us to new horizons and in so doing, unlocks our potential—physically and mentally.
Over centuries, running has evolved into a form of exercise that's changed untold lives for the better. And it's not just the lives of runners themselves. While running has helped many overcome obstacles, illness, loss, and mental struggles, thousands of races from 5K's to marathons have raised millions of dollars for charities and the people they serve.
Even so, some people absolutely hate running. Yes, it can be hard, uncomfortable, and at times, boring. In many other sports running is used as "punishment." However, if you are patient with the progression of running, I promise you will end up loving it—especially when it's done – ha!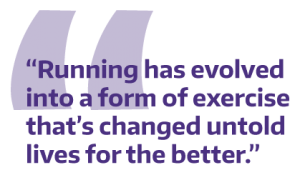 I absolutely LOVE to run. Some days, I can crank out a fast few miles as if I was still at the collegiate level. Other days my runs can feel like I'm barely putting one foot in front of the other. But however I am feeling, every run completed is a victory!
On June 3, I invite you to join me and The Whole U and commit to running or walking or wheeling one mile in honor of  Global Running Day. Click here to register yourself and any family members who want to join in on the fun. We will have an opening ceremony at 9:00 a.m. and you will be able to download a bib if you register before June 1.
As a UW community, our goal is to log more than 1000 miles by the end of the day! Snap a selfie or take a family pic and send it to thewholeu@uw.edu to have it shared in a fun recap collage.
Not a runner, but always wanted to try? Make Global Running Day your Day 1! For the entire mile, run for one minute and then walk for one minute. Or run as far as you can without stopping and then walk the finish. There's no wrong way to go about it! Need some advice? Last year, five UW staff shared their tips and techniques for incorporating running into their workday routines. Plus, The Whole U has plenty of progression plans that you can try over the summer!
---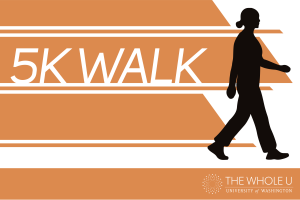 Walk a 5K — What if there was something you could do for 30 minutes a day that was guaranteed to leave you feeling more energized, awake, and engaged—not to mention healthier? There is: walking! Walking's benefits include improved balance and coordination and stronger bones and muscles. No matter the season, there's no better time to step away from what you're doing and take a walk. Our 5K Walking Plan will guide you on the path toward taking your first steps to walking a 5K!
---

Run a 5K…and then some — Whether you're new to running, getting back into it, or looking for a fun weekend outing to keep your overall training track, training to run a 5K is a great way to begin. A little more than 3.1 miles, 5K is the perfect short distance to run time and again as part of a regular running program, but it's also a great way-marker on the path to new distance running goals. Register for plans that will help you progress safely for a 5K (beginner), 5K (intermediate), Half Marathon, or Full Marathon.
---
Participate on your own or as a family and have fun! This year, Global Running Day will also features a global game opportunity: the Run 1 Tag 1 Challenge which calls on people across the world to run one mile to honor someone who inspires them (or complete an at-home exercise and tag a friend to do the same). Tag #Run1Tag1 and #GlobalRunningDay to celebrate and run across the globe together in a worldwide game of virtual tag. Learn more here. See you there!
Thank you to AT&T and BECU for being our Whole U program sponsors.