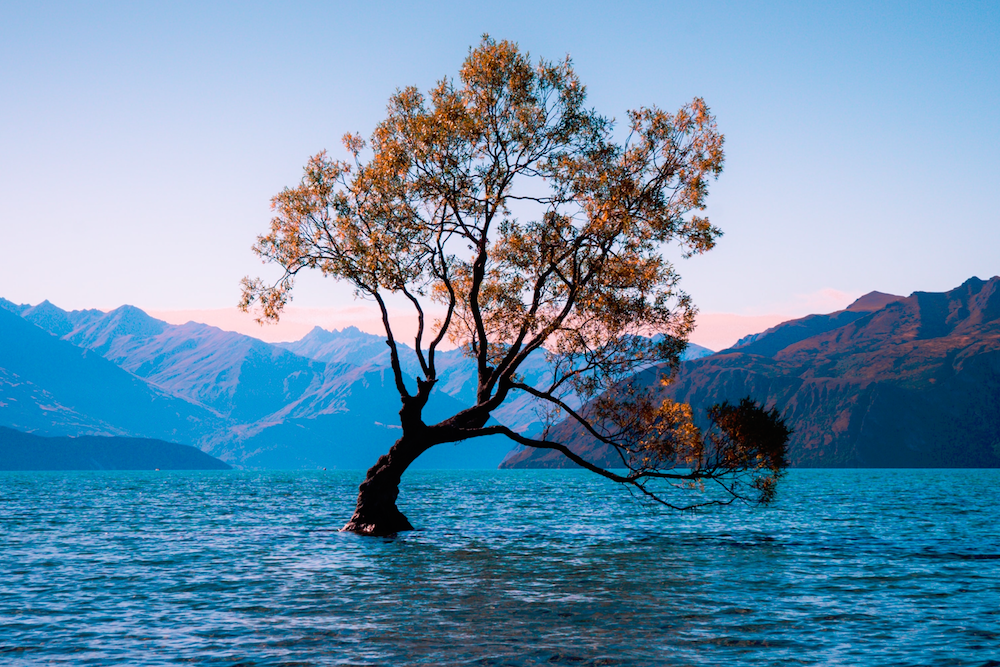 Taking Care of Mental Health During COVID-19
When the novel coronavirus—COVID-19—hit the Pacific Northwest late this past winter, researchers at the University of Washington leapt to action to study the consequences that social distancing measures had on mental health.
"While necessary of course for flattening the curve….we were aware that [social distancing] was going to have negative mental health consequences on people," said Dr. Jonathan Kanter, clinical psychologist and director of the UW's Center for the Science of Social Connection (CSSC), in an interview with Crosscut in March. Since March 14, in the wake of Governor Jay Inslee's statewide school closure announcement, Kanter and colleagues have been conducting a daily survey of King County residents. Participants receive smartphone messages and take a daily 3-minute survey for one month.
"This crisis, and our response to it, will have psychological consequences," Kanter later wrote in April in an article for The Conversation. "Individuals, families and communities need to do what they can to prepare for a depression epidemic."
---
To this end, The Whole U has compiled helpful resources and insights onto mental health during COVID-19 in the following article. There are so many ways to put your health and wellbeing first during this time. We understand there is uncertainty and challenges in the world right now, so remember to give yourself the time and breaks you need throughout the day. The Whole U is here to connect you with resources you're looking for—and maybe some you mightn't have found otherwise!
---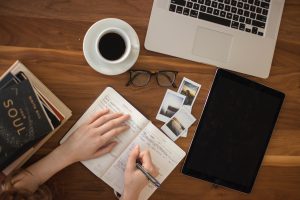 As wonderful as being in the comfort of your home might seem initially, it may take a toll on your productivity and disrupt your usual routine. Here are ways the UW Counseling Center recommends you go about this transition:
Set Boundaries. There can be a lot of distractions and adjustments to your work space. Establishing a plan and discussing how spaces will be shared can diminish a lot of conflict. Remember to be patient and understand we are all going through our own process of adjustments.
Establish a routine. Communicating with the people around you about your schedule and priorities is important. Be specific when creating a routine and remember, leave room for self-care activities!
Time-outs. If you ever feel overwhelmed or stressed, stop what you are doing and take a small break to check in with yourself. Get up and stretch or grab a small snack. Remind yourself your wellbeing should always come first.
---
Coping with Uncertainty and Anxiety
Kevin Alschuler, PhD (Rehabilitation Medicine and Neurology) presented "Coping with uncertainty and leveraging resilience during COVID-19" on the challenge of COVID-19, of uncertainty, and how to build and use resilience to cope in the best ways possible. Watch the recording. Additionally, psychologist, New York Times columnist, and best-selling author Dr. Lisa Damour provides specific dos and don'ts of coping with stress and anxiety in this helpful handout.
---
Learning to Accept—Indeed, Embrace—Feelings of Grief
Grieving the loss of your normal life is an understandable emotion right now. There's no "right" way to grieve; how you experience loss is unique to you. To work through grief, don't obsess over being resilient. Be patient with yourself and others, and don't compare suffering. As much as you can, try to accept things you can't change.
"What's unique about this is it's not a single loss like the way we're used to thinking of loss, but a protracted losing of the way things were, a loss of what we've come to expect, and it constantly changes," Barbara McCann, a clinical psychologist who sees patients at Harborview Medical Center, told Right as Rain.
"I think people tend to minimize losing normal life, but it's important. It's how we define ourselves."
---
"The stress COVID-19 has caused many of us is real and valid and if you're struggling, you are not alone," says Nicole Montes, M.A., Doctoral Candidate, Psychology Intern, UWCC. "That being said, this unprecedented time of social distancing can be an opportunity to turn inward, to slow down, and to check in with ourselves, especially if we find ourselves feeling overwhelmed. Mindfulness grounds us into the present moment in a way that often helps quiet our worries about the future and responsibility of juggling to full mental load." Here is the process Montes recommends trying out:
1. Choose an activity or task that you are already doing daily. It can be walking around your neighborhood, drinking coffee, or even taking a shower.
2. Set an intention to do this task mindfully
3. When you engage in the task, plug into your senses:
What do you see? Colors, shapes, textures. Notice changes and scene shifts within your view.
What do you hear? This can be sounds next to you or farther away in the distance. Notice the volume, the tempo, the object or person making the sound.
What do you feel in contact with your body? It is the chair you are sitting on or maybe the texture of your coffee mug in your hand.
What do you smell? Breathe in the smell deeply and try to distinguish which notes you can detect.
What do you taste? If you are eating or drinking something, notice the textures, the palettes, the dimensions of the food. Does the taste change as you chew or swallow?
Check out The Whole U's series of mindfulness meditations, including on-the-move meditations oriented to the senses, here.
---
Even though we are all trying to stay inside, there are still many ways to appreciate nature in the comfort of your home. Whether it be walking around your backyard or looking out the window and observing the sky, studies have shown many benefits nature has on our mental health.
One study found that a 20-minute "dose" of nature in cities reduced stress levels. Another showed that more tree cover helped lessen symptoms of depression among residents of nursing homes.
For the ones who can't go outside, studies have shown that gazing out a window or looking at nature photos or videos — including virtual tours — are also effective in promoting positive mental health.
"It's important to be mindful, commit to the activity and think about your observations while looking at these materials or elements of nature," Kathleen Wolf, UW research social scientist in the School of Environmental and Forest Sciences, explained. "That means not merely scrolling through on your computer, but looking at photos or video streams with more intention. It's essentially nature-oriented meditation."
---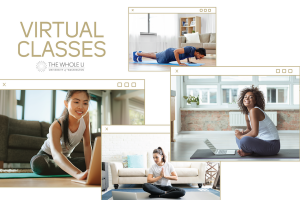 The Whole U is hosting Mindfulness and Fitness Classes every week to help Huskies stay active and healthy at home! Whether you join in a dance class, practice push ups with The Whole U, bend your way into a yoga pose or take 20 minutes to practice meditation, we've got you covered.
There is no better time than right now to join in and find a class that fits your schedule and helps you work toward your goals. The next week's class schedule is updated by the preceding Friday at 4 pm and all classes are ongoing unless stated otherwise! Click the link above to get the full list of classes offered and more details about each class and their instructors.
---
Get started on your self-care journey with a round of Self-Care Bingo, created by the UW Counseling Center—then check out their flyer for tips on coping with COVID-19 related stress.

---
For more resources and support click here and here.
---
Wondering what other fun, exciting events and informative articles are offered by The Whole U? Head to our events page to explore all the do-it-yourself downloads and fitness plans that will help you take life to the next level!
From helpful kitchen "cheat-sheets" for creating delicious, nutritious meals to workout plans for getting stronger and healthier overall, use our downloads to be more accountable and driven in your daily life. Follow us on Facebook, Twitter, or Instagram to stay up to date on everything going on, including fun social media-specific features and contests!