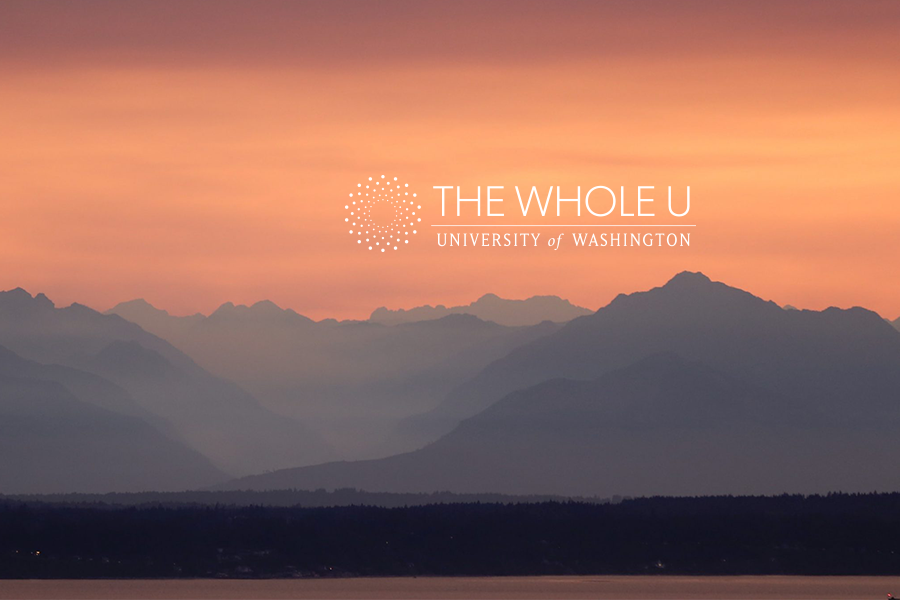 UW Poetry Café: Poet Spotlight
Last week, we put out the call for your favorite poems and original compositions—part of our virtual Poetry Café in honor of National Poetry Month in April. Check out our various poem prompts here. From re-writing UW's college yell to setting down a few lines about a favorite place that inspires you, we guarantee there's an option that will resonate with you.
Thinking of a poem you'd like to share? Send your favorite poem or original composition to wholeu@uw.edu. Be sure to tell us why it's your favorite or provide context or background for original works! This week, we're featuring a few of the first submissions received—all original compositions.
---
Haiku by Meghan Lancaster
Cherry blossoms fall
All alone now, no one there
We are all inside
---
Meghan Lancaster works in Testing Services in the Department of Biomedical Informatics & Medical Education at the UW School of Medicine. Meghan says this haiku was informed by "how sad it has been not to enjoy the quad this year," adding, "I write poetry rarely, but I do love it. This is a great challenge for me to move beyond my usual once-a-decade sonnet. Thank you so much for this enjoyable opportunity."
---
Haiku
by Marian Brennan
Winter's barren branch
a red berry clings
by an icy thread.
---
Marian Brennan works in the CVPU (Cardiac Procedure Unit) as a RN Coordinator at the Montlake Campus. "I am submitting one of my favorite haiku. This was written after a snow storm here in Seattle several years ago. The Poetry Cafe has inspired me to write more often and even join an online writing class. Thank you for this wonderful opportunity."
---
Pacific Street Bus Stop by Laury Istvan
In general I have little use for streetlights.
They seem a gross assault on half of the existence we are by nature adapted to embrace,
Illuminating only modern man's false panaceas for golems we would rather not confront.
On the right night, though,
Gazing up through lacy branches at misty rain
— Or better, at drifty snow —
A streetlight's rays lend magic to precipitation
Providing joy that nature on her own had not evolved.
An adding to, not dispelling of, that which befalls us.
I end up as wet or frosty,
Or more so if I tarry longer watching,
Yet richer in mind and soul.
Perhaps illumination has this potential.
Or perhaps I read too much into streetlights —
Or too little.
---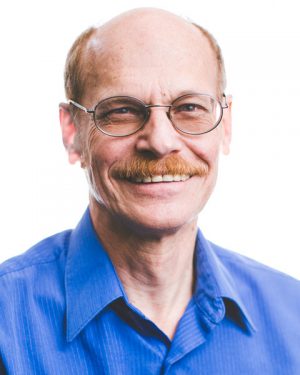 Laury Istvan, PhD, Assistant Director for Operations, Office of Animal Welfare, University of Washington.
Laury joined the UW Office of Animal Welfare in 2013, switching focus from wildlife and natural environments to research animals and laboratory settings. His non-work hours are spent, to the extent possible, out-of-doors—hiking, cross-country skiing, kayaking, sailing, hunting, fishing, mushrooming, or just watching the sunrise from a sleeping bag.
---
May 1 Cambridge

by Selim Kuru
What kind of a sudden rain is this so dry
that keeps my body curling into itself burning
what kind of a sudden stroke is this so harsh
that bruises bleeding like roses constantly whirling
the thorn of the day penetrates into the time flowing
whispers somepastbody aloud into my mind constantly
an abrupt dream breaks into the mind shaping
pointed screams twisting the continuity of the sky
I did not ask for that which is what I am served
infertile red buds defecting the ideas causing
a sharp infliction with some eternal pain
that enters and stays as the everlasting day
no cure this poem forming in the writing
words are calling memories dancing hand in hand
rolling up to start a curt rain so dry as the fire bruising,
a brusque stroke harsh as a rose constantly burning
---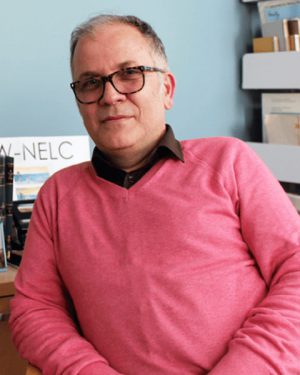 Selim Kuru, chair of the University of Washington's Department of Near Eastern Languages and Civilizations, wrote this poem two decades ago when he was a graduate student with the 'gazel' form in mind. "Gazel form has been very popular in Arabic, Persian, Turkish and Urdu poetry among others since the 13th century," Selim explains. Learn more about this verse form here, then read more about Selim and his lifelong appreciation for poetry in this Faculty Friday profile.
---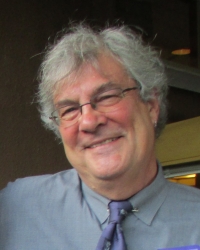 Anthony Geist, Professor of Spanish and Comparative Literature and Executive Director of the UW León Center, writes: "Thanks for this initiative in such troubled times. I'm sending you a poem by Luis García Montero, one of Spain's most acclaimed contemporary poets, in the original Spanish and my translation. It is a meditation on love, the passage of time, and permanence, and I find it particularly relevant today."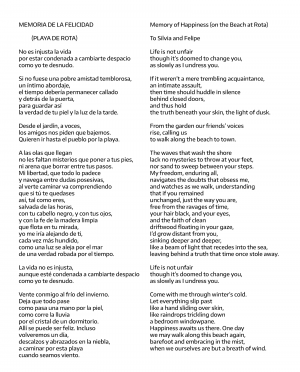 ---
To the Sea
by Julia Helen Tracy
Loosed from my moorings
as once firm friendships
leave without me.
Some ghost,
some move away,
some die. 
It can't be easy,
watching an old friend's body
struggle with pain and degeneration.
Atrophy.
Bless those who will. 
Nothing more to do
but let go,
let the river
take me onward.
---
COVID-19
by Roger Roffman
We're in this together! –
graffiti on a closed store's window
and scored for performance
across country at 8:00 pm.
We banged pots to shout "thanks"
to those without access
to the safety sequester,
instead steadfastly at work
so that others can stay
six feet or more from wherever the line.
We're in this together!
the Cuomos remind us,
along with Sanjay, and Anderson,
and Rachel and Lawrence.
Perhaps that is true,
even in those very alone moments
when one's slight shortness of breath
or having done the Dow's math
lowers a scrim of fear.
We're in this together!
But are we, I wonder
when some urge the idea
to quickly fill the pews
with a sacrifice implied
of the aged with poor health.
Even as I write
I hear a black brother's voice
saying for once you will know
the truth of being an "other."
You'll have no protection this time
from the privilege of being white.
We're in this together!
brings a new rhythm of living
as I weigh each day's choices
about venturing out
or ordering online
or touching the mail
or wearing a mask.
But who are the "we"
when word comes of a rush
to buy bullets and guns?
We're in this together!
I'm calmed by that thought
particularly at moments
when there are gifts to be had.
A run of sunshine in Seattle
instead of dreary days.
Hearing from old friends and
being reminded they care.
Full days in our nest
and love's comforts at home.
On walks with our dog
and her daily routines.
Being greeted by neighbors
and invited to turn their way.
We're in this together!
a trope for this moment
in contrast so drastic
with our ideological schisms.
Two hundred thousand Americans may die
before this is over.
Today with that knowledge
I close my eyes
and whisper, Please, God.
---
---
Loaves and Fishes
By David Whyte
Shared by

Catherine M. Bachy
This is not
the age of information.
This is not
the age of information.
Forget the news,
and the radio,
and the blurred screen.
This is the time
of loaves
and fishes.
People are hungry,
and one good word is bread
for a thousand.
From The House of Belonging
Many Rivers Press
Langley, Washington – 2004
---
It's Okay
by Virginia Frausto
Spring is here
But
My flowers are not blooming
The sun is out
But
Its heat is limited
Life weighs heavy
I can no longer lift it
I remind myself that
"It's okay not to be okay,"
Fear
Confusion
Uncertainty
Have become a part of our individual
Evolution
These have become a part of our own
Growth
We cannot do this alone
This is the time when community must come
Forth
Let us all remember to share a laugh, a story, a virtual hug through the
Unknown
Let us help each other's flowers
Blossom
Let us help each other's flowers
Grow
-VF
---
"For me it's been an interlude to consider, more deeply, our relationship to time, space, and one another. A portal indeed." —Yasaman Zia, MPH, PhD Student, Department of Epidemiology, Research Assistant, Department of Global Health
---
Have a poem you'd like to share? Send your favorite poem or original composition to wholeu@uw.edu. Be sure to tell us why it's your favorite or provide context or background for original works!
---