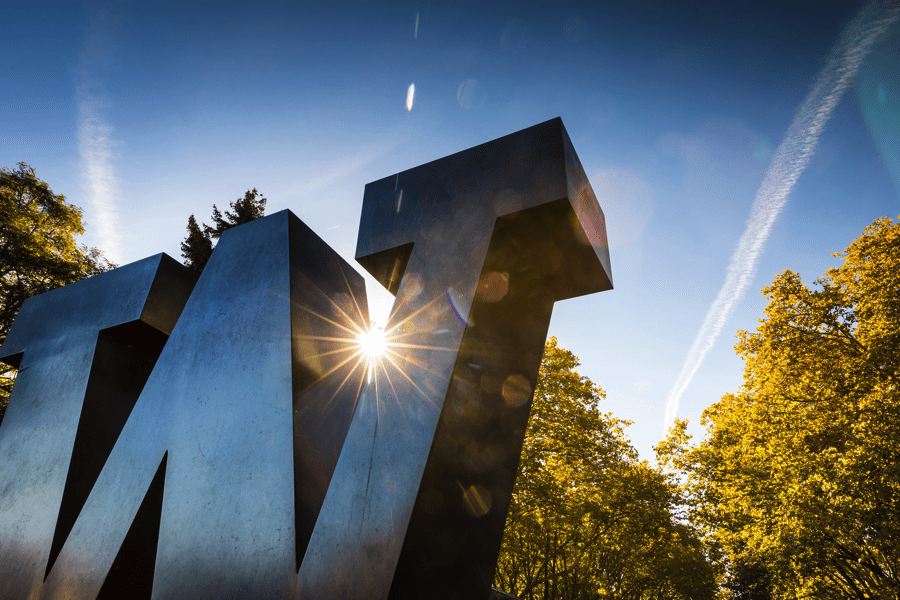 Support colleagues and stay connected during COVID-19
During this challenging time, The Whole U is here to help the University of Washington community stay healthy and connected as we continue to support one another and adjust to life and work during COVID-19.
As we all strive to establish a new sense of order and organization in our lives, The Whole U's list of virtual activities and programming is a great place to start if you are looking for resources to guide and sustain your efforts to stay active, eat well, de-stress, and maintain balance in your life.
You can also join us for a range of virtual fitness classes held weekly, including virtual Mini-Strength Training and Yoga on Mondays, a Zumba-Style Dance Class every Tuesday and Thursday, and more virtual programming in the works!
Additionally, every day for the next two months we'll be sharing new wellness resources on our social platforms to help you stay motivated, informed, and connected. The best way to see these daily posts is to follow us on Facebook, Instagram, or Twitter. We also invite you to join our Being Active group where you'll be first to learn about new virtual fitness programming and other fun challenges to keep you strong mentally and physically.
Below, read a recap of this week's new virtual wellness content and get a sense of what to look forward to from The Whole U in the weeks ahead. Be sure to read to the end to learn what you can do to express gratitude and support for the staff members working tirelessly and courageously to provide critical care to countless Washingtonians at this time!
---
Every Monday: Get Motivated
Motivational content to help you win your week.
No matter what's happening in the world, one of the things you can do to foster personal success is to set out to "win your Monday." This past Monday, we initiated the UW Stronger Together 19x19x19 individual fitness challenge to do 19 reps of 19 exercises for 19 days. The workout is geared to reduce stress and keep you active and energized. Do it all at once, broken up throughout the day, or a few exercises at a time while you work your way up, adding in weights as you see fit.
Watch the video below for instructions from The Whole U's assistant director Lauren Updyke, an American College of Sports Medicine-certified personal trainer with experience coaching 10,000+ individuals online. "Some are doing it with their kids and other family members at home," Lauren says. "Just keep moving—we got this!" This workout has reached over 11,500 people within our community. Try it when you can.
---
Every Tuesday: Tips to Support Your Routine
Get strategies and resources to help you work smarter and plan with aplomb.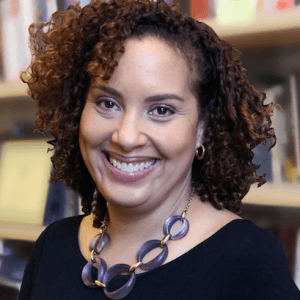 Many UW faculty and staff now find themselves teleworking from home with children who are also home due to school closures. Professor of sociology Alexes Harris is among them. A mother of two, Harris devised this six-week schedule as an example for how you can organize fun, productive days for everyone under your roof—yourself included!
Whether you're looking to establish regular learning activities for kids or are searching for suggestions for how to plan meals and family activities, you can reference and adapt Alexes' example schedule to have everyone working, playing, and learning in no time! This helpful tool has reached over 9400 people within our community. Thank you Dr. Harris.
---
Every Wednesday: Wellness Resources to Stress Less
Find balance and calm before, during, and after your workday.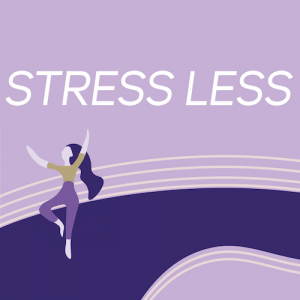 Whether you want to decompress after a long day or find the mindset to tackle a new one, music can be one of the most powerful stress management and mood-regulating tools at your disposal.
That's why Jubilee Cho, our program's talented graphic designer and a fourth-year UW student, curated a UW Stress Less Playlist filled with soft, mellow tunes and upbeat songs you can't help but smile to. Play it anytime, anywhere, and share it widely with friends and family as a way of reaching out and staying connected through music! Download the PDF to see each song on the list and listen to the playlist on Spotify.
Explore a comprehensive app for stress, anxiety, and depression with over 3 million users. Sanvello is a product that teaches coping skills and engages users in practices and exercises to better manage stress as well as symptoms of anxiety and depression. Through the COVID-19 crisis, Sanvello is offering its premium tools free of charge. At this time, there is no contract and individuals can sign up for an account free of charge.  Learn more here.
---
Every Thursday: Express Thanks
Share gratitude for colleagues working on the front lines of this crisis.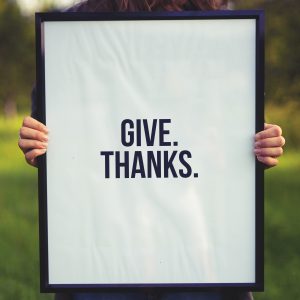 Among the most powerful and sustaining acts during challenging times are acts of gratitude. Expressing thanks and recognition for the selfless work of others under extreme circumstances will bring us closer as a community and show how strong we really are.
You probably have seen the hashtag #WeGotThisSeattle in the wake of our region's collective effort to respond to the COVID-19 outbreak. Every Thursday, we'll be sharing your expressions of thanks and gratitude for our colleagues working on the front lines of this crisis. For more details about how to share yours, continue reading to the next section!
---
Every Friday: Celebrate UW
Wear and share your Husky pride!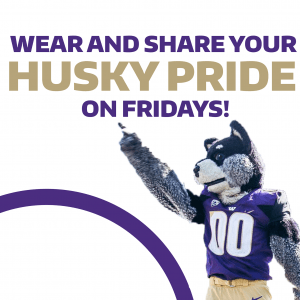 Starting today, we encourage you to join in wearing your favorite Husky gear every Friday for the next several weeks for a #VirtualPurple Friday to show UW pride and support for all the incredible individuals working in critical capacities right now. Share your Purple Friday photos with wholeu@uw.edu or tag us on social media. Be sure to use the hashtag #VirtualPurple!
We are also asking UW faculty, staff, and students to share messages of support and gratitude expressing our profound thanks to all staff currently working in critical capacities across the UW health system. To do so, please record a video message (no longer than 15 seconds) and send your video file or upload link to wholeu@uw.edu by Monday, March 23.
Messages will be included in a video series that will be shared across UW Medicine!
---
Here are some ways you help and express support:
Support UW staff doing the critical work of caring for patients, carrying out testing, and researching cures by spreading the word about the UW Emergency Baby and Kid Sitter Network, which matches family and friends of UW employees with UW families who urgently need baby and kid sitting services.


---

Support your Washington state health care workers! An

online drive

is collecting donations of much-needed personal protective equipment, such as N95 masks, gloves and medical gowns. Help spread the word!


---

If you are on Twitter, show your love to UW Medicine and all those working around the clock to fight the spread of Coronavirus by sharing a message to them in the replies of this post.


---

Make a donation to support UW Virology's COVID-19 testing efforts as they continue to ramp up and expand their testing capacity. Please visit this link if you'd like to make a donation.