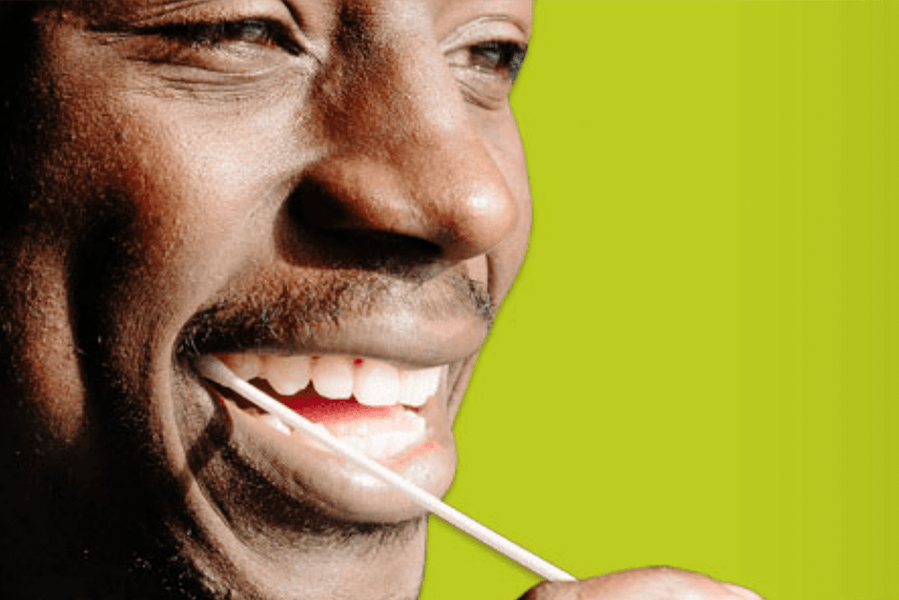 Be The Match, Save a Life for Black History Month
Let's talk about the power of one.
Of the 16 million members who are part of the Be The Match marrow donor registry, it only takes one person to save a life. Be The Match connects patients with their donor match for a life-saving marrow or umbilical cord blood transplant by managing the largest and most diverse marrow registry in the world.
But it's not nearly diverse enough.
Of those potential donors, the 800,000 who identify as black or African American make up 5-7% of people on the registry—an underrepresented number that makes it more difficult and less likely that people of African American ancestry find a suitable, life-saving match. Contrast African Americans' 23% chance of finding a donor with the 77% chance someone of White ancestry has. (Learn more about the role ethnicity plays in curing rare blood cancers here).
African Americans have historically had the lowest odds of finding a match compared to other ethnic groups. As more African Americans gain access to this life-saving therapy, more donors of black or African American ancestry are desperately needed to ensure just and equitable health outcomes for all.
This Black History Month, as you reflect and celebrate the incredible work of those who paved the way for social change to bring about healing in all forms, consider learning more about how you could be someone's cure and help determine more positive, equitable health outcomes for generations to come.
Throughout February, Be The Match is highlighting and raising awareness for Sickle Cell Disease, a disease that has continued to debilitate the black and African American community for generations.
Learn more about Be The Match's work in this arena in the following video and read more about how you can potentially be the life-saving difference as someone's cure below! If you would like to join the registry as a potential donor, look out for a Be The Match representative on UW's Seattle campus on February 12 at the HUB on the 1st Floor from 10 a.m. to 1 p.m. and on February 13 at UW Health Sciences from 10 a.m. to 4 p.m.
---
---
What is Sickle Cell Disease?
Learn more about who is affected here!
Sickle Cell Disease (SCD) is an inherited red blood cell disorder that is the most common genetic disease in the world. Normally, healthy red blood cells are round, move freely through blood vessels, and deliver essential oxygen to all parts of the body. However, for someone who has SCD, the red blood cells become hard and sticky with a structure that resembles a C shape or a "sickle," thus giving it its namesake. When traveling through the body's blood vessels, the cells often get stuck and clog the blood flow creating serious problems such as infections, heart issues, and potentially strokes.
Approximately 250 million people worldwide carry the gene responsible for sickle cell disease and predominantly the black and African American communities are the ones affected. Just in the US alone, 1 out of every 13 African Americans carries the trait and 1 out of every 365 is born with the disease. It is estimated that about 100,000 people are living with the disease in the U.S, and despite the widespread nature of the disease, most people do not know that there is a cure for SCD.
---
---
The Cure
A stem cell transplant is the only way to cure sickle cell disease. However, for many, a transplant is unobtainable because there are not enough black / African American donors on the registry to match with SCD patients. Be The Match is actively encouraging more donors from black and African American communities to join the registry to help save the lives of patients who are suffering from sickle cell anemia as well as other life threatening blood cancers.
The more donors we add from underrepresented groups allows us to save more lives and ensure that all patients will have an equal chance of finding a perfect match regardless of their ethnicity.
---
How to Get Involved!
Be The Match will be hosting two registry events at the University of Washington on the following days:
February 12 – HUB 1st Floor – 10 a.m. to 1 p.m.
February 13 – UW Health Sciences – 10 a.m. to 4 p.m.
Anyone who wishes to will be able to register on location and complete a simple cheek swab—all it takes to join the Be The Match registry as a potential life-saving donor!
If you are between the ages of 18-44, within the medical guidelines, and committed to donate to any patient in need, we urge you to come out and register.
The UW's goal is to diversify the Be The Match registry by 2,500 new registrants. Help us reach this goal!
If you can't make it to either event, registering remotely is simple. Just visit Join.BeTheMatch.org/UW or text UW to 61474.
---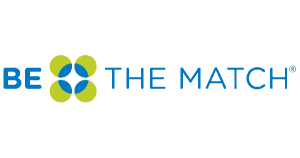 ---
Want to learn more about what it feels like to be a donor who saves another person's life? Read Landon Bennett's story about how he became a match for a patient. It all starts with a cheek swab and you could also be saving a life!