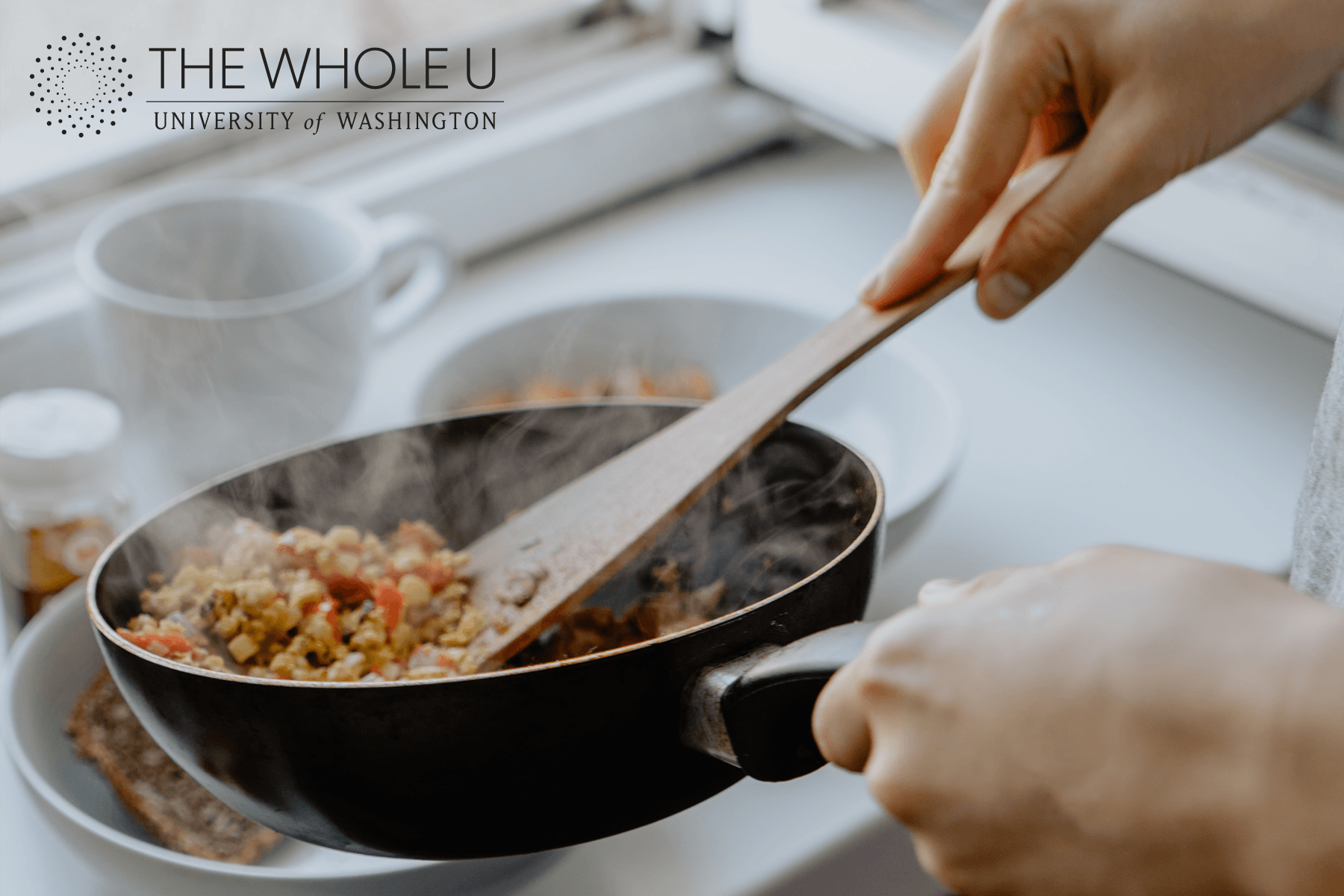 Submit your recipes for the Husky Cookbook!
Ivory Loh's decision to embark on a project to compile a cookbook filled with recipes that reflect the richness and diversity of the University of Washington community started with one question: "If you had to bring one food to a potluck that represented your cultural identity, what would you bring, and why?"
The question had been posed to Loh and classmates during a discussion in the Food and Society (NUTR 513) course they were taking as graduate students in UW's Nutritional Sciences Program. Loh says the peer discussion that followed felt intimate and comfortable.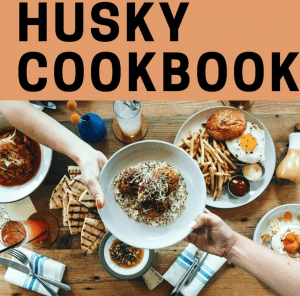 "I felt closer to my classmates after this ten-minute activity than the eight weeks I had already spent with them," she says. "The activity was simple and brief, yet it offered such an easy opportunity for each of us to share a piece of our background, from where and how we grew up to our relationships with our family and culture."
Leaving class that day, Loh recalls that a strengthened sense of community stuck with her—she felt she was a step closer to feeling comfortable calling Seattle her new home.
"As a newcomer to the city, it was definitely harder to form connections than in an undergraduate space where students are often actively trying to form their circles of friends," says Loh, who completed her undergraduate studies at Johns Hopkins University before moving directly from Baltimore to Seattle to study nutrition at UW.
Born in Kuching, Malaysia, Loh credits her upbringing for providing her an international perspective. When she was a month old, her family moved to Shanghai, China for her father's work. There, in a country where the native culture was unlike her culture at home, she attended an international school among peers who shared that same experience, but brought their own unique cultural perspectives.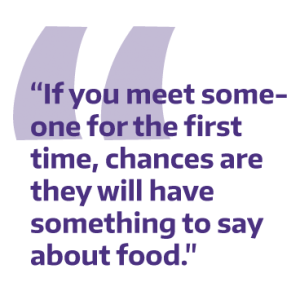 "Being part of an international, expatriate community really shaped me to be who I am today," Loh says, remembering how she'd proudly announce to my friends in elementary school that I was ⅛ Iban, the indigenus tribe in Malaysia. "cultural diversity was celebrated since day one."
"Every year, my school held an International Day Fair, where students, along with their parents, dressed up in cultural attires, prepared and shared food and fun trinkets from their culture," she says. "It was one of my favorite celebrations growing up, and it definitely showed me how powerful food can be as an introduction to and way of appreciating new cultures."
It's that same spirit of cultural connection that led Loh to conceive of the Husky Cookbook project.
"In my opinion, everyone is trying to figure out who they are, no matter what life stage they are in. It can sometimes be uncomfortable when you're uncertain about the future, but it's less isolating to know that everyone is on the same boat," she says. "This project is meaningful to me because it reminds me—and hopefully future readers of the Husky Cookbook—that we all have shared experiences [and] connecting over these shared experiences is how we can celebrate the diversity we each embrace."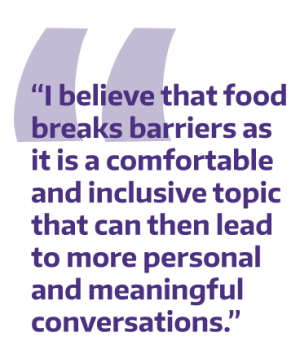 Loh says she hopes to use food as a starting point to build meaningful relationships and community on campus because everyone eats and relates to food in one way or another.
"Food touches on culture, identity, relationships with our family and friends—all of it!—so, it's a great starting point for conversation, which is the main objective of the project. If you meet someone for the first time, chances are that he or she will have something to say about food."
The project's aim is to collect stories about how individuals connect with food and will be accepting recipes and food story submissions now through November 1 at 5 PM.
"Through the process of submitting to and/or reading the Husky Cookbook, I also hope to prompt individuals within the Husky community to reflect on aspects of their identity and how food has and continues to shape those pieces central to their identity," Loh says. "I believe that food breaks barriers as it is a comfortable and inclusive topic that can then lead to more personal and meaningful conversations."
Even though though Loh studies public health nutrition and is on her way to becoming a registered dietitian, her intention is for the project to focus less on the nutritional aspect of food (what she calls "the macro- and micronutrients, the numbers, etc.") and more on how food is tied to building community and providing a sense of belonging.
"To me, the latter is more crucial to our overall health and wellbeing."
---
Submit a recipe and the story of why it is meaningful to you here before 5 pm on November 1. All participants who submit a recipe and food story will be entered into a drawing for one of several Amazon gift cards!For inspiration, check out our Foods of the World series in which faculty and staffs share recipes that relate to their roots.
If your submission is picked, it will be published in the printed Husky Cookbook. The cookbooks will be available first-come, first-serve at the Husky Cookbook Launch event that will take place mid-spring quarter of 2020. The event will include free food, food storytelling, and a chance for authors to share their stories. Stay up to date on the project's progress by following @huskycookbook on Facebook and Instagram.