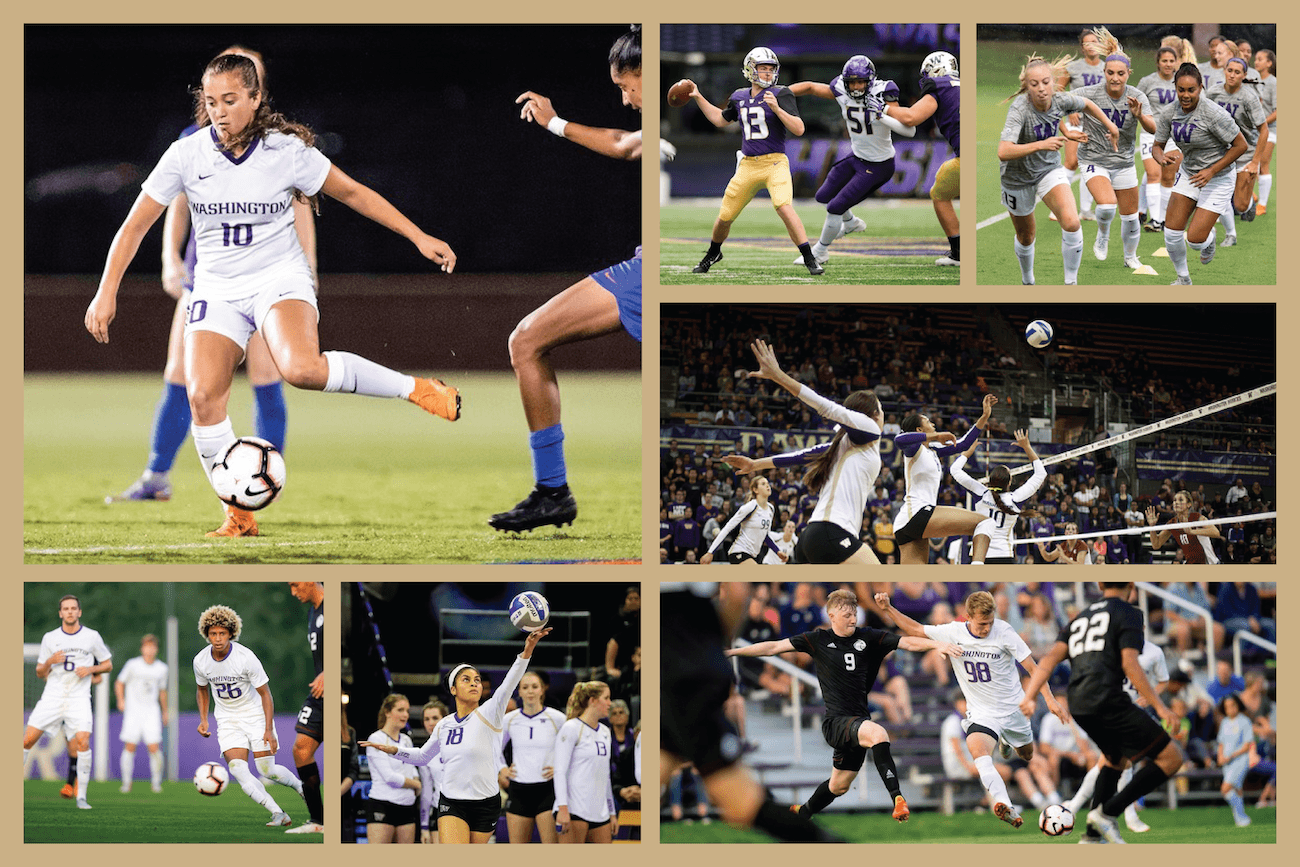 Support Huskies at home with discounted tickets!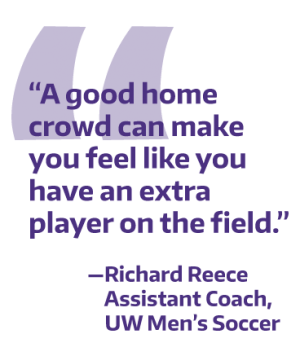 When UW Women's Soccer hosted 100 University of Washington faculty, staff, friends, and families for their match against cross-town rival Seattle U on August 26, they ushered in the 2019 Fall Athletics Season and so far, it's proven to be an electric one.
The next day, head coach Lesle Gallimore thanked all who attended for their support in cheering on the team to a tie in double overtime.
Attendees expressed their gratitude in return, writing to The Whole U after the match. "As always, THANK YOU for putting these events on!" wrote one game-goer. "I love to take my daughters to watch UW Husky Women's sports so they can see the possibilities. The organization of this event was spot on!"
Others in the stands said the game made for "fantastic family bonding watching a team we care about play a sport we love," and that the ticket offer provided a "great opportunity to go see a UW women's soccer game with my daughter that I would not have otherwise done."
The best news? There's still much more in store with discounted games for Huskies Football, Volleyball, and Men's Soccer.
One of the best things about this season's flight of discounted tickets through The Whole U is that attendees get to sit in the same UW cheering section sponsored by adidas at all non-football games.
This way, you get to enjoy fierce competition by student-athletes alongside colleagues—and maybe form a few fast friendships before the game ends! So come out and support the teams and coaches who had your back at UW Fitness Day this past May! Now let's take a look at what's ahead this season below.
---

---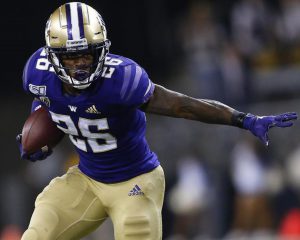 After braving a rain and lightning delay in a late-night clash with Cal last weekend, the Huskies hit the Montlake gridiron again this weekend in a showdown with Hawaii's Rainbow Warriors who are making their first trip to the mainland this season. Get your discounted tickets here!
The Huskies' record stands at 1-1 after coming up a point short against Cal. Head coach Chris Petersen praised Dawg fans who stuck around to show their support through adverse weather conditions, saying in this week's press conference: "When we went out there, I didn't think anybody would be in the stadium, and there was a nice crew that stayed and they were loud as heck. I was really surprised how loud those that stayed were. That was awesome."
---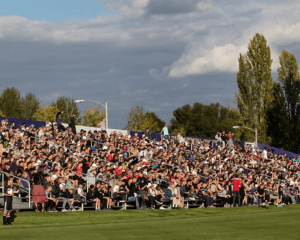 What could be better than top-flight soccer on a crisp autumn Sunday? Currently undefeated at 4-0, UW Men's Soccer recently earned head coach Jamie Clark his 100th career victory in purple and gold. The team will look to add to that total in the coming weeks leading up to a Sunday showdown with UCLA on September 22.
"Having The Whole U and UW staff and faculty out to support the team will be fantastic as the team truly appreciate the support. To have a big Husky crowd cheering us on will be amazing and will rise our game to another level," says assistant coach Richard Reece. "A good home crowd can make you feel like you have an extra player on the field as you feed of their positivity and excitement—and noise—we love a loud crowd."
---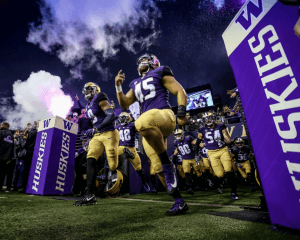 After hitting the road for a matchup against BYU, the 23-ranked Huskies return home for a contest with the 24-ranked USC Trojans on September 28.
Either the Trojans and Huskies have won the last three Pac-12 Conference championships, but these two old rivals haven't played since 2016, when the Trojans nearly derailed the UW's trip to the College Football Playoff.
Many a great Husky football memory has been born in games vs. the Trojans at Husky Stadium. Don't miss the chance to watch this year's in person by securing your discounted tickets to this Pac-12 rumble while they're still available.
---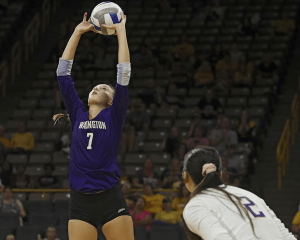 Owning an impressive 4-1 record, UW Volleyball takes to the court this season looking to build on a strong 2018 campaign where they went 20-13 overall. Led by head coach Keegan Cook, the 16th-ranked Husky Volleyball team took an impressive step forward on September 6 with a gutsy comeback victory over fifth-ranked Illinois in the first match of the Pac-12/Big Ten Challenge.
There's never been a better time to get in on the ground floor of what is sure to be an exciting 2019 campaign. Plan now to be on hand for the culmination of the regular Pac-12 season on November 30 when the Huskies face Washington State.
Get your discounted tickets here!
---
However you plan to cheer this season, do it in the latest Husky gear from adidas. Shop their collection with a special 30% discount only available to UW faculty, staff, and students here.
---