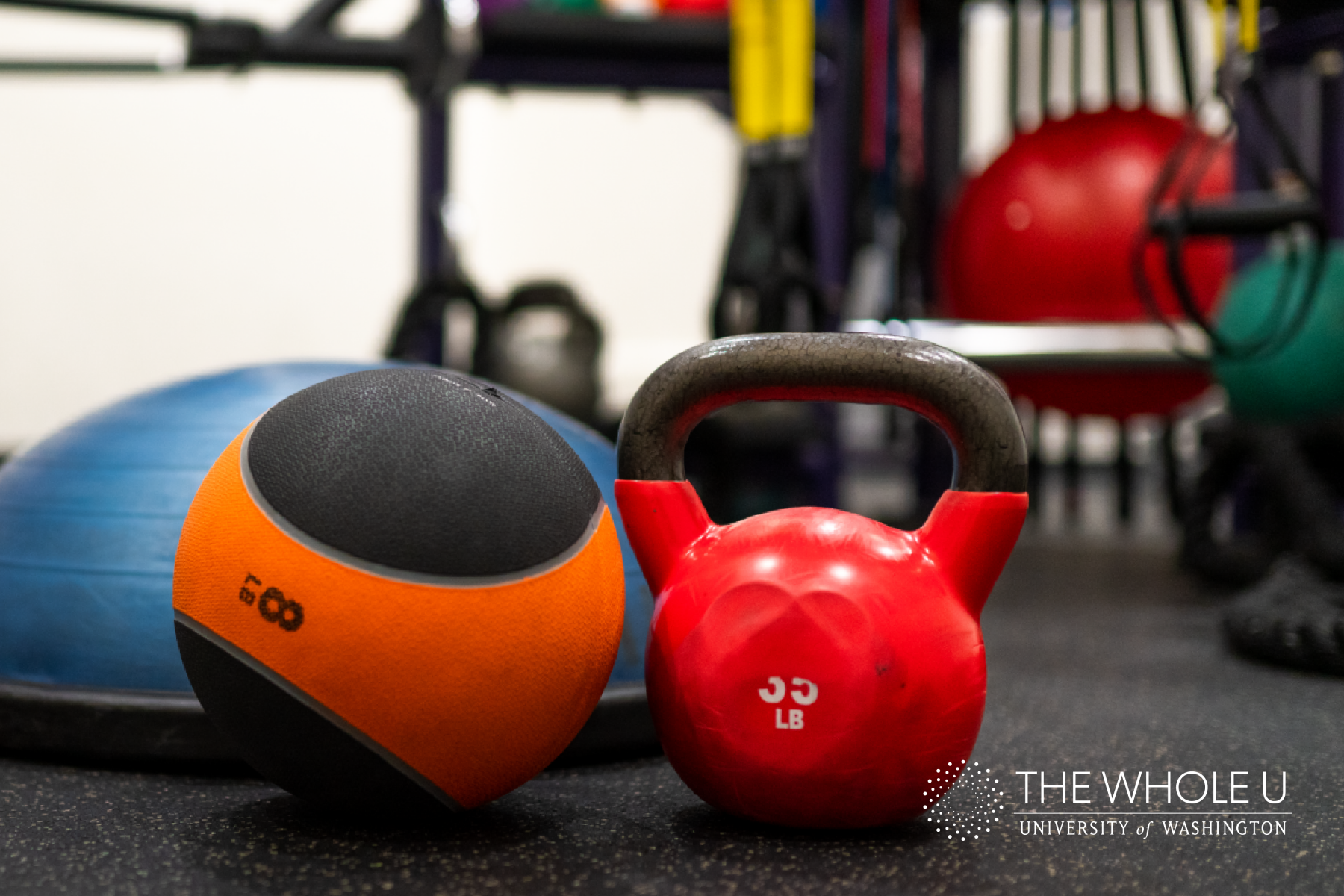 Find Your Fire with a Guide to Tri-Campus Recreation
As a student at the University of Washington, I always try to set aside a window of time for recreation to take a break from studying or working. But when my trips to UW Recreation's IMA recently started to feel a bit repetitive, I decided I needed to explore further. Only then did I realize how much the UW's recreational centers have to offer faculty, staff, and students.
Whether you are searching for a place to swim, run, lift, climb, swing, dive, or rent equipment for your next adventure, you'll find the UW has some of the best recreational facilities around. These are not only places to stay active, but also spaces to connect with others and explore and grow your personal interests.
As part of our Raise the Bar summer wellness challenge, you'll have a chance to do just that can on July 31 when the UW Seattle IMA, UW Bothell ARC Fitness Center, and UW Tacoma University Y are all open free to any who register.
So the next time you find yourself immersed in research or chipping away at a particularly challenging work project, remember that one of the best ways to ensure you see your task to a successful conclusion is to make time to step away to add some balance and energy to your efforts. Here, you'll find some more information about the recreation resources!
---
---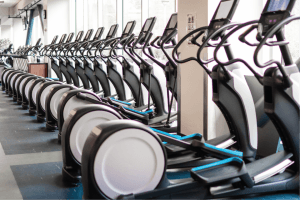 IMA Building — Summer Hours:
Mon-Fri, 6 AM-9:30 PM; Sat, 11 AM-6:30 PM; Sun, 1-5:30 PM
Want to relieve stress, grow stronger, and feel better? UW Recreation provides various strength and cardio equipment to assist every Husky's fitness goals. Explore all the rooms the IMA has to offer such as the cardio room, weight room, mat room, studios, indoor tracks, and more. Head to the locker rooms to access showers, lockers, towels, and other equipment.
---
Pools — Summer Hours:
Closes 1 hour before IMA Building
Trying to cool off or train in the water?
The IMA includes two pools to cater towards ones who want to swim, dive, play, or just relax. The IMA pool has 5 lanes with a diving area, including a diving board. The Pavilion Pool is an open lap swim area with depth of 4' to 12'.
---
Crags Climbing Center — Summer Hours:
Mon and Wed, 4-8 PM; Tues and Thurs, 7-9 AM, 4-8 PM;
Closed Fri-Sun
Looking for places to climb with access to equipment and guidance? The Crags Climbing Center makes indoor climbing so much easier with rentals for chalk, harnesses, shoes and more. Any IMA member can purchase a $3.50 day or $25 quarter pass. In addition, chalk bags, blocks, headlamps and others can be purchased.
---
Waterfront Activities Center — Summer Hours:
Mon-Fri, 10 AM – 9 PM; Sat-Sun, 9 AM-9 PM
Want to explore water activities with easy access to boats and gears? The Waterfront Activities Center allows you to rent equipment for canoeing and outdoor events to enjoy the best water experience. Aside from the water activities, the center also gives tours of the ASUW Shell House, allows huskies to host events at the waterfront, and holds the Waterfront Great Room—perfect for barbecues and gatherings.
---
Searching for a cheap, convenient place to rent gear and equipment for your outdoor adventures? The UWild Gear Garage makes reserving backpacking, camping, cycling, fishing, rock climbing equipments quick and easy. There are also standard and student discount pricing available here.
---
Golf Range — Summer Hours:
Mon-Fri, 9 AM-11 PM; Sat-Sun, 9 AM-10 PM
Trying to find a place to swing, putt and generally up your golf game before hitting the links? The Golf Range at the IMA includes 42 tees, complimentary parking, and classes for the best golfing experience. The location of the golf course is 4209 Mary Gates Memorial Dr NE, Seattle, WA 98195. In addition, bucket rates are discounted for UW students, faculty and staff.
---
The University Y Student Center, operating as a full-service YMCA branch, offers a variety of fitness and recreation services to students, as well as the greater university and Tacoma community. From an NCAA regulation basketball court, to a climbing wall, to daily fitness classes, the University Y is a hub of student life on the UW Tacoma campus. All active, enrolled UW Tacoma students who pay the quarterly University Y Student Center student fee, receive a membership.
UW Tacoma faculty and staff members, as well as local non-University community members are welcome to join, but are responsible for the cost of the membership. UW Tacoma faculty and staff receive a benefit of having the joining fee waived. Learn more about YMCA membership rates and the membership joining process. You can also stop by the University Y Student Center to register for a membership and join.
---
Group Fitness & Intramurals
If you enjoy and are motivated from being around people and group exercising, such as yoga, pilates, MIXXEDFIT® and Zumba®, or intramural sports such as volleyball and basketball, then check out the schedules for more information and times. Intramural sports may require registration.
---
Workout Equipment
Throughout the building on every floor, the University Y has various cardio and weights equipment available for use. New to using workout equipment? The University Y offers FitPath, which is a FREE one-on-one appointment where you meet with a staff member to discuss your goals and create a custom workout plan. Try it today and you'll be on a confident path to reaching your goals in no time!
---
Climbing Wall
Whether you're a rock climbing enthusiast or new to the hobby, the University Y indoor climbing won't be something that you want to miss trying.
The wall includes various routes and difficulties and a trained YMCA staff is available when the wall is open for use. Climbing wall hours of operation may vary.
---
Child Watch
For those with children, there is no need to worry about what to do with the kids while you workout. The University Y offers Child Watch, a service where children between six weeks to six years of age can be dropped off in the building and attended to while you use the facility. Learn more about the hours and rates for the University Y Child Watch.
---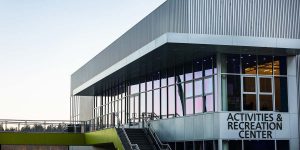 ARC Fitness Center — Summer Hours:
Mon-Fri 8 AM-8 PM; Sat-Sun Closed (Fitness Center only)
Recreation and Wellness will meet the diverse needs and interests of the UW Bothell community by providing programs and facilities that are current, inclusive and exceptional in quality. By creating opportunities that educate about good health, Recreation and Wellness will inspire individuals to pursue an enhanced quality of life.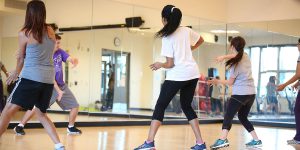 ---
Programs & Services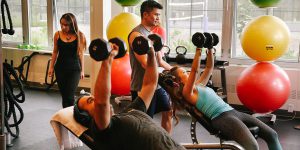 ---
Wherever you find yourself at the University of Washington, there are recreational opportunities for every interest and schedule. We hope the above information proves helpful toward hastening your progress to goals and finding an on-campus recreation routine that works for you! It's not too late to join our Raise the Bar summer wellness challenge to get in on fun fitness activities!