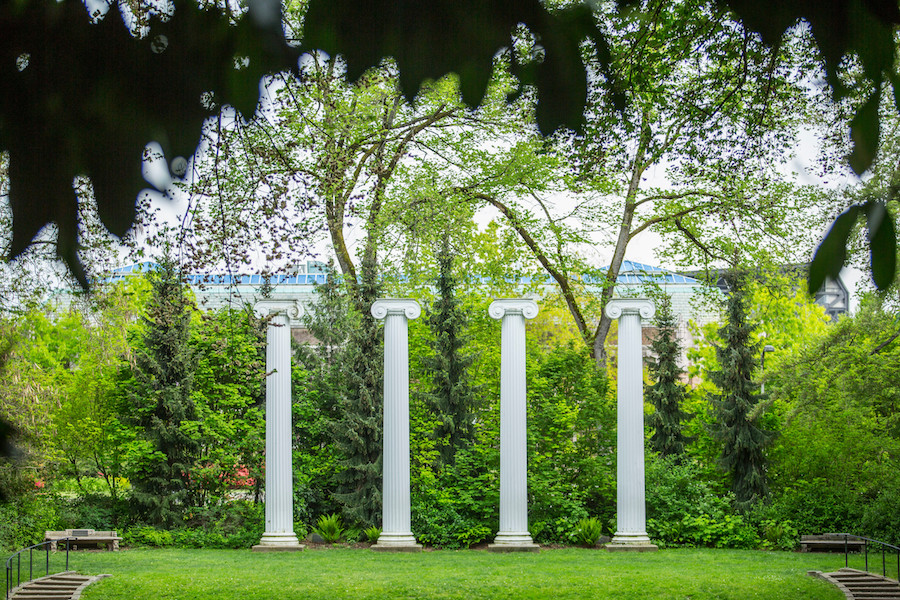 The Whole U receives Diversity and Inclusion Seed Grant
Twice annually, the Vice President for Minority Affairs & Diversity and the University Diversity Officer award Diversity and Inclusion Seed Grants to support projects for institution transformation across UW's tri-campus community. These seed grants fund university projects that align with the goals of the 2019-2021 UW Diversity Blueprint.
The UW Diversity Blueprint was developed to challenge the university to live up to our mission of valuing diversity in perspectives, creating a welcoming learning environment for all students, and promoting broad access and equal opportunity. Both the blueprint and the seed grants are important steps toward fostering and furthering a welcoming, inclusive, and diverse university.
This is why The Whole U is honored to announce that our program has been selected as a Diversity and Inclusion Seed Grant recipient for our upcoming Speaker Series: Understanding Health and Wellness Through the Lens of Equity.
In November, alongside UW Sociology professor Alexes Harris, The Whole U helped launch a UW-wide partnership with the national marrow donor registry Be The Match to raise awareness of the difficulties faced by people of multi-ethnic background with rare blood cancers when trying to find a donor match. The partnership's goal is to raise awareness of issues of race and diversity in medicine and, in so doing, encourage 2,500 UW community members to join the registry in an effort to diversify the pool of potential donors, saving as many as five lives in the process (one in five hundred potential donors are ever a match).
It is our hope that this series will build on our success supporting the partnership between UW and Be The Match with a five-part lecture series covering issues of health and equity from the perspective of five areas of focus:
Mental health
Physical health
Educational wellness
Occupational wellness
Access to marrow transplants
All five lectures will highlight the disparity in access to quality healthcare and wellness for each topic. The series will also serve to illustrate and examine health disparities and their causes in the U.S., while providing participants with knowledge and actionable steps to make difference and change in the wider community.
"The new Speaker Series made possible by the Seed Grant will give faculty and staff a platform to come together to share knowledge around health disparities driven by issues of race and difference and deepen our efforts as a community to better understand and work together toward dispelling such inequities," said Mindy Kornberg, Vice President of UW Human Resources.
Through this Speaker Series, The Whole U's aim is to collectively build a platform where UW experts and laypeople alike can come together to learn, share knowledge and experiences, and ultimately advance the conversation toward articulating a clearer, more representative vision for how to address health disparities driven by issues of race and difference.
We can't wait to get started crafting this programming and kick-off this important series, but most of all, we look forward to working with the tri-campus UW community to make this series successful and invite you to share your ideas for potential speakers pertaining to each of the five areas of focus. Share in the comments below or email us at wholeu@uw.edu.
---