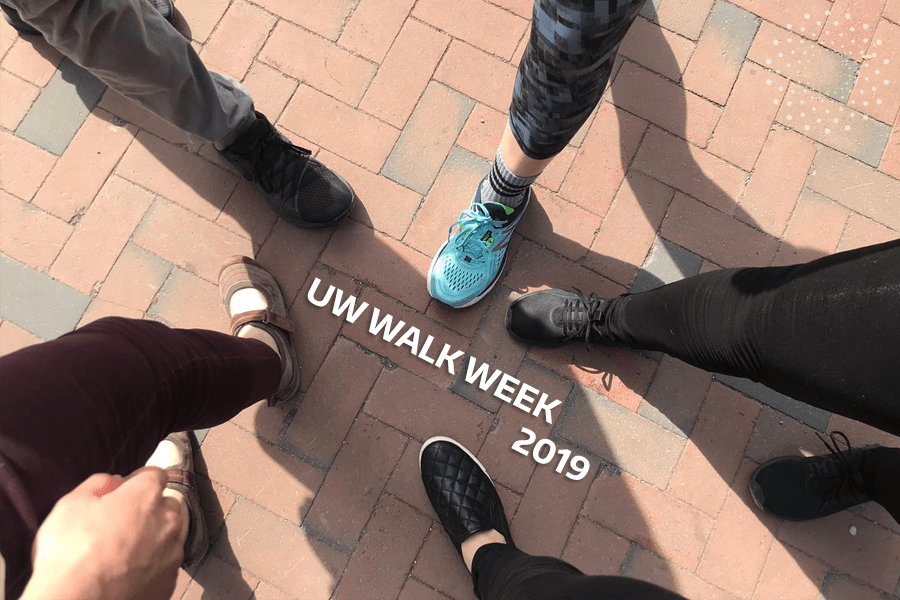 UW walks 5,000+ miles during Walk Week
To kickoff another spring quarter and the full blossoming of the cherry blossoms on campus, The Whole U was proud to sponsor UW Walk Week from April 1 to April 5.
From beautiful sunny trips down to Drumheller Fountain and the Quad to cloudy (and at times rainy) strolls amidst the cherry blossoms and around campus, 547 members of the UW community walked 30 minutes every day during the week in part to underscore the many benefits of stepping out.
We also had 41 ambassador-led walks across UW Bothell, UW Tacoma, UW Seattle, South Lake Union, and Magnuson, with over 200 participants getting up and moving with some new faces. In total, we were able to walk an estimated 5,500 miles! Here are some examples to help visualize the approximate number of miles walked during Walk Week:
Walking the entirety of the light rail tracks from UW to Angle Lake – 280 times!
Walking the entire length of Washington State – 23 times!
Seattle to Beijing, China
Seattle to Budapest, Hungary
Seattle to Rome, Italy
Seattle to Detroit three times
Climbing Mt. Everest and coming back 240 times
Walking from eastern most part of the Sahara desert to western most part of the Sahara, and coming back
Walking the entire I-5, 7 different times
Have a look at our participants' snapshots and revisit why a short walk a day can be the first step in the right direction toward better health. Full album here.
---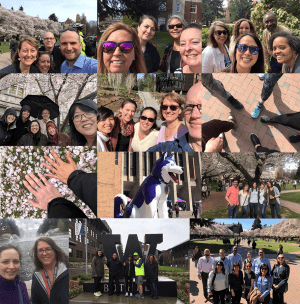 ---
Thank you AT&T and KIND bars for sponsoring UW Walk Week!