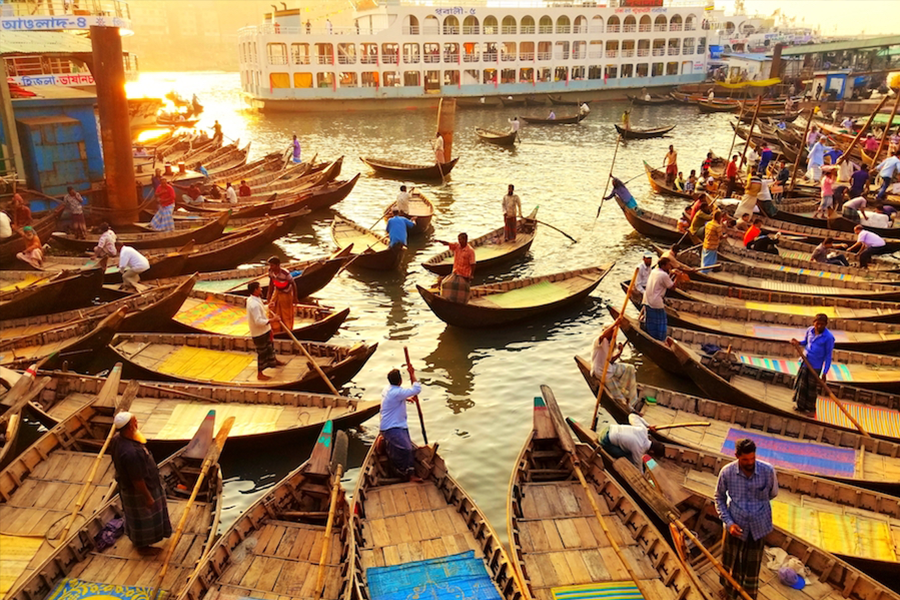 #UWtimeoff: 2018 Featured Photos
With 2018 coming to a close, we're pleased to feature selections from the third round of #UWTimeOff photo contest, which celebrates the journeys of exploration and discovery UW faculty and staff take in their time away from work.  From breathtaking hikes to summer fun in the backyard, you truly were boundless in every way over the past year.
We selected the following snaps as standouts that best met contest criteria, combining composition, originality, and overall spirit. By no means were these the only ones that left us longing to hit the road. Explore other entries at the #UWtimeoff hashtag here and here.
Our five featured photographers will receive a prize from The Whole U in the new year (details to follow by email), while one entrant will receive a Grand Prize of a round-trip cruise aboard the Victoria Clipper, courtesy of Clipper Vacations.*

---
Featured Selections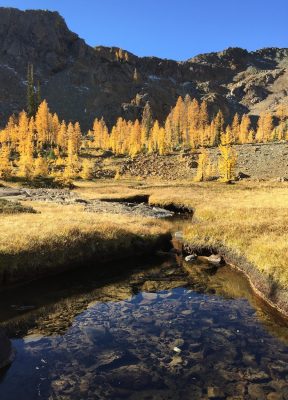 Fall in full: Geoff Cram, principal mechanical engineer at UW-Applied Physics Lab, submitted this bluebird view near Ingalls Creek in the Central Cascades. Check out the trail hike here.
---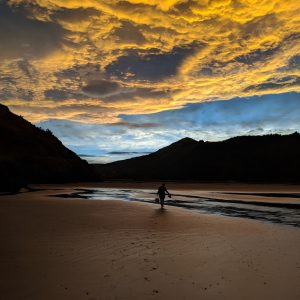 Best sunset ever: Ashley Russell shared the story behind the photo above: "My partner took this photo of me at sunset in New Zealand. We were staying on a sheep farm in Okains Bay, Akaroa. We got to the farm and immediately rushed to the beach to gather mussels as fast as we could as the tide was coming in and we needed to collect enough for our seafood fettuccine dinner. This was my second time visiting New Zealand and the sights and skies are always unbelievable. This is also my favorite sunset I have ever seen, as yellow is my favorite color and it is rarely the main color in your typical sunset."
---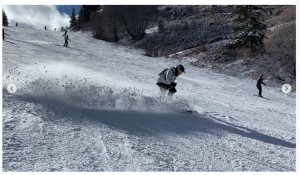 Fresh powder: Irene Kuo, program coordinator for Student Affairs at University of Washington School of Medicine went skiing in Park City, Utah. She captioned this photo: "To ski or not to ski, that is not a question. Had an exhaustingly fun break, but school starts again…today." See you on the slopes, Irene!
---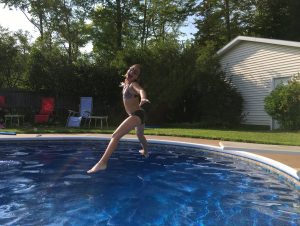 Water walker: Robin Brooks, communications associate, ENG: Computer Science & Engineering – Stone, sent in this summer snapshot via Twitter with the caption: "My sweet niece takes a dip on a recent trip to Michigan!" Looking back at this freeze frame brings warm memories during the chilly months!
---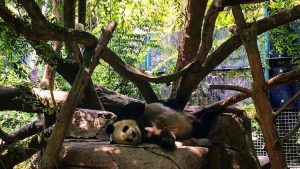 ---
Panda potential: Now that it's the holidays and time to kick back and recharge, we're really feeling the vibe of this submission from Lindsay Wright after a trip to the San Diego Zoo in April. Our judges loved the dappled light and intimacy of this face-to-face encounter.
---
Grand Prize* Winner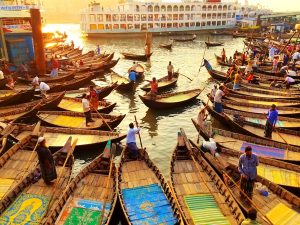 Peace amid pandemonium: Melinda Frank, director, Learning Environment, SOM: DEANS: Student Affairs, submitted the prize-taking photo this time around with the caption: "Old Dhaka is located on the banks of the Buriganga River in Bangladesh. It was once the center of the muslin trade, and it's still vibrant today with vendors selling goods on their boats. The terminal states that 30,000 people per day on average board the 200 or so crossings. I visited as the sun began to go down. The warm glow created a sense of tranquility in the pandemonium."
---
A big thank you to all participants! Keep sending us your snaps for a chance to be featured in our next round—sometime in mid-2019! Here's how:
Just share your picture on Twitter or Instagram using the hashtag #UWtimeoff with a note about how you're enjoying your time away from work. (If you're posting on Twitter, be sure to also tag @U

WWholeU

.)
Or, send a photo and brief description to wholeu@uw.edu and include #UWtimeoff in the subject line.
---
*The fair market value of this prize will be subject to federal taxation and reported on the employee's Form W-2. Employees may notice increased federal tax withholding in the period in which the prize is reported.