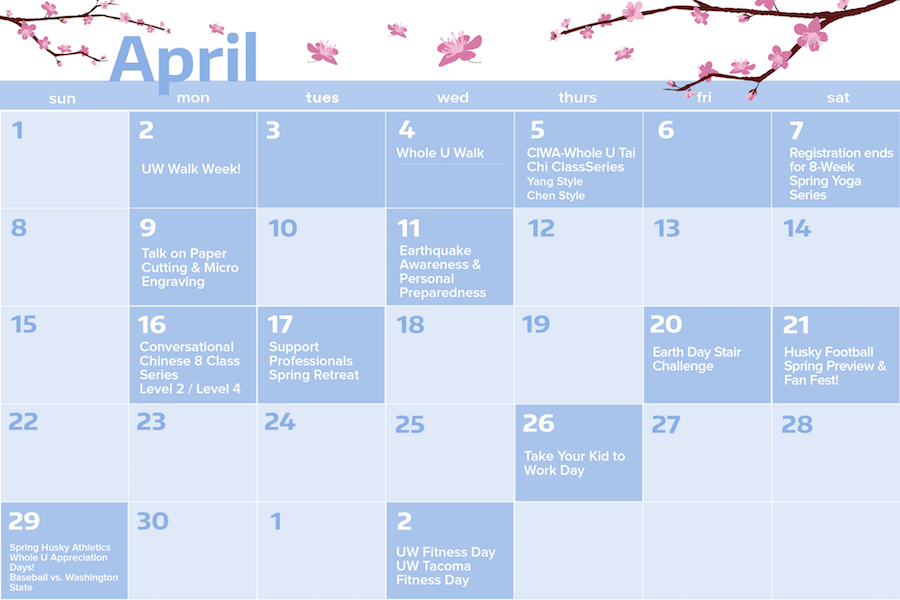 Spring into action with these April events
Spring is finally here and to kick off the season we're gearing up for a month filled to the brim with opportunities to engage and move! With UW Walk Week start the month to Earth Week mid-April and Take Our Kids to Work Day at the end, there's never been a better time to join the Whole U in pursuit of wellness wherever it's found. And all this leads up to UW Fitness Day on May 2 at Husky Stadium!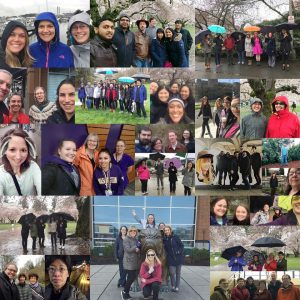 UW Walk Week!—April 2-6
UW Walk Week starts today, but it's not too late to sign up and commit to walking 30 minutes a day! Find a time that's right for you and a group of colleagues or join us for one of more than 50 scheduled walks across the Seattle, Bothell, and Tacoma campuses. Whether you join your ambassadors, walk alone, or with friends and family, share a photo with us using #uwwalkweek to win prizes! We can't wait to see where you go.
---
As part of UW Walk Week, join the Whole U on this Seattle Campus Walk Wednesday April 4 at noon. Starting off at Drumheller Fountain we'll embark on a 45-minute walk covering 3 miles of beautiful campus. We'll be walking rain or shine!
---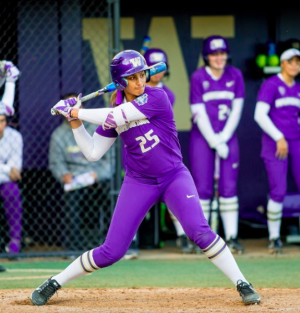 Softball vs. Seattle U—April 4
On Wednesday April 4 at 5 p.m. grab your friends and family, put on your best purple and gold, and head to the Husky Softball Stadium to watch Husky softball take on Seattle U. The team is sure to excite as they are currently ranked number one in the nation! The first 200 faculty and staff to sign up receive 3 FREE tickets, with additional tickets priced at the group rate.
---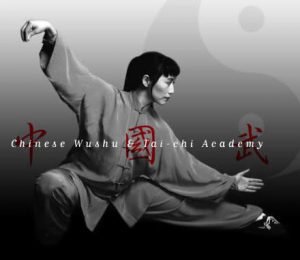 CIWA-Whole U Tai Chi – 7 Class Series—April 5
Looking to increase flexibility, leg strength, coordination, and balance all while learning relaxation skills and experiencing a new culture? Tai Chi is back! Sign up for one of our two 7 class series of Tai Chi, a Traditional Chinese martial art. We are excited to once again offer FREE Yang Style and Chen Style classes led by Master Instructor Yijiao Hong. Beginning April 5, hour-long classes will be offered at 12 p.m. for the Chen series and 1 p.m. for the Yang series.
---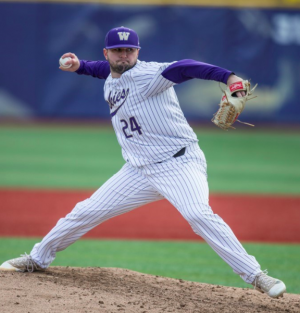 Husky Baseball Wine Day—April 7
Do you love Husky Baseball? Do you love Washington wine? You're in luck because on Saturday April 7 at 2:05 p.m. you can combine the two! Grab your friends and family and head on down to the Husky ballpark for Wine Day. You'll receive a reserved game ticket, a wine tasting, a customized stemless wine glass, and access to the Omaha suite all for only $25 dollars!
---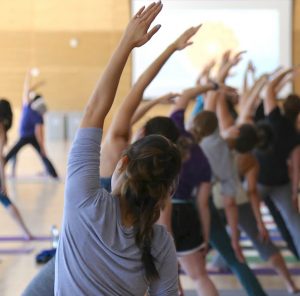 8-Week Spring Yoga Series—Register by April 7
This Spring improve your mental and physical wellbeing by signing up for one (or both) of two 8-week yoga series with the Whole U and UW Recreation. Spring Vinyasa Yoga at the HUB will be on Wednesday's starting April 11 and Spring Flow Yoga at South Campus Center will begin on April 9. Register by April 7 to secure your spot!
---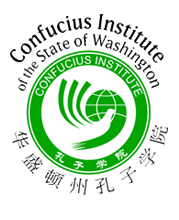 Talk on Paper Cutting and Micro Engraving—April 9
"Intangible Cultural Heritage" is defined as traditions or living expression inherited from ancestors and passed on to descendants. It includes practices, representations, expressions, knowledge and skills that communities, groups and individuals recognize as part of their cultural heritage. Practices such as Chinese paper-cutting and micro-engraving.
Tao Wang and Tianming Wang are recognized as Masters of Intangible Cultural Heritage of Shandong, China. Join them Monday April 9 for a unique hands-on experience to learn more about the paper-cutting and micro-engraving between 12:30 pm and 2:30 pm at the HUB.
---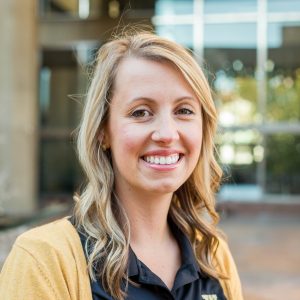 Earthquake Awareness and Personal Preparedness—April 11
Have you ever wondered about how you would react in an emergency? Wonder no more when you attend a seminar on emergency preparedness to lern what steps to take in case of an emergency. On April 11 from 12:00 p.m. to 1:00 p.m. in the Alder Hall Auditorium, UW's Seismic Resilience Program Manager Stacie Louviere will provide an overview of UW Emergency Management, earthquake risks specific to the Puget Sound, personal preparedness basics, and what earthquake response should look like.
---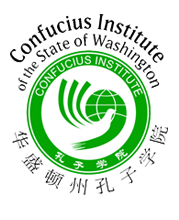 Conversational Chinese Language 8 Class Series—April 16
Ever wanted to plan a trip to China? Sign up for one of our two Conversational Chinese language class series this Spring being offered at levels 2 and 4.  Throughout the course you will master vocabulary for traveling China, gain familiarity with Chinese culture and develop Mandarin listening and speaking skills. Both courses will begin April 16 and be offered at the HUB with Level 2 from noon to 1:00 p.m. and Level 4 from 1:00 p.m. to 2:00 p.m.
---
Support Professionals Spring Retreat—April 17
Would you like to foster personal growth and on-the-job success? Attend Professional & Organizational Development's Spring Retreat and you'll do just that. This year's event on Tuesday, April 17, at the Bell Harbor International Conference Center features an array of speakers and topics with a special focus on resilience, adaptability, wellness, and transformation.
---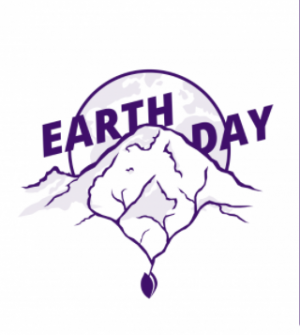 Celebrate Earth Day at UW!—April 20
We are so lucky to be surrounded by the beautiful PNW. On April 20, celebrate your surroundings and Earth Day with your UW community. Check out Red Square for a celebration organized by UW Sustainability focusing on planting the seeds for a sustainable future. At noon head to the UW Tower Auditorium for an Earth Day Forum on the plastics pollution we face and how to create a zero waste Washington. Finally, join the Whole U for an Earth Day Stair Climb competition—let's see which UW campus can climb the most stairs! There are plenty of opportunities all month long to join in the celebration—check out the list today!
---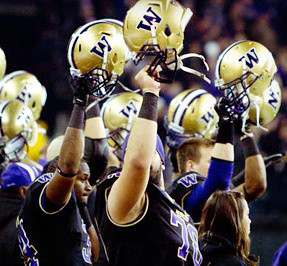 Husky Football Spring Preview & Fan Fest!—April 21
Calling all Dawg fans! Spring time means showers and flowers, but it also means the return of Husky football. Throw on your best purple and gold and join us on Saturday, April 21 at 11:00 a.m. for Husky Football Spring Preview & Fan Fest. Football activities for you and your kids, new merchandise, and a FREE Dawg Pack t-shirt from the Whole U! What's not to like?
---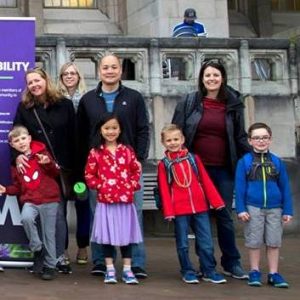 UW Take Our Kids to Work Day 2018!—April 26
Mark your calendars now because Take Our Kids to Work Day is coming on Thursday, April 26 and The Whole U has the day packed full of exciting events and adventures for you and your family! From a welcome breakfast and kids' yoga to a scavenger hunt and learning about your brain, Take Our Kids to Work Day 2018 will be one your kids will never forget.
---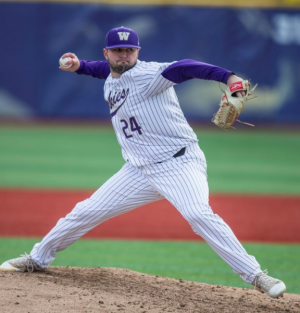 Baseball vs. Washington State—April 29
On Sunday April 29 at 1:00 p.m. join us in loading up the stands at Husky Ballpark and cheering on Husky Baseball as they face off with our rivals from the east! UW is currently ranked 4 in the PAC-12 and with your help cheering them on will only continue to climb the ranks!
---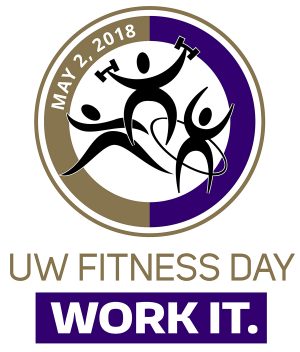 Register for UW Fitness Day—May 2
Last but absolutely not least, don't forget to gather your colleagues and register for UW Fitness Day at noon on May 2 at Husky Stadium! This one-of-a-kind workout celebrates the many ways we move with 40 unique workout stations led by 40 unique UW coaches from tai chi to strength training! You can also register for UW Fitness Day Tacoma led by University Y!
---
We hope you enjoy some sunshine this April and get to attend many of these unique events that are for UW by UW! There is so much to do this month, so share with how you spend your April with us on Twitter, Instagram, or Facebook.