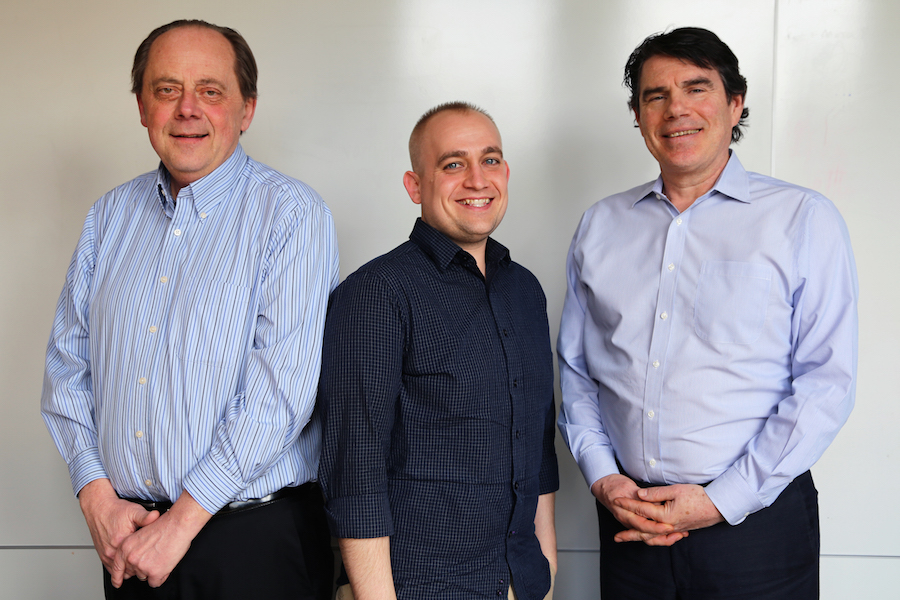 Wellness-focused dining venue opens at Local Point
If you've ever felt at a loss for where to find healthy dining options in the U District with its seemingly endless array of quick service sandwich shops and delicious, yet dubiously nutritious dumpling joints, you're in luck.
On Monday, March 26, a wellness-focused dining venue will open just a few blocks from the Ave at Local Point in Lander Hall. The new space, known as Tero—a name inspired by the Esperanto word for Earth—will feature a revolving menu of customizable power bowls and flatbreads crafted with a "plant-forward" approach. That means a greater emphasis on roasted fresh vegetables, whole grains, beans, healthier fats (think olive oil, nuts, and avocados), herbs and spices over salt, and smaller portions of animal proteins.
Tero's grand opening underscores a broader shift in philosophy throughout UW Dining—one that contends eating can be an education in itself.
"One of the goals is to convey that every choice matters," says Lance LaFave, residential dining administrator for UW Housing & Food Services who has worked in Seattle's food service industry for most of his career (he remembers seeing the Beatles delivered in a laundry truck to the Edgewater Inn and spirited through the kitchens where his father served as executive chef).
"Choice matters when it comes to choices we make internally on the dining side as far as sourcing and menu creation, but also in the sense that we are helping educate students on what healthy choices exist."
It's a shift in approach that dates back to 2016 when the UW became a partner in Menus of Change University Research Collaborative, a working group of scholars, foodservice business leaders, and executive chefs from colleges and universities whose goal is to accelerate efforts to move Americans toward healthier, more sustainable, plant-focused diets.
That not only means providing a significantly higher number of options for vegan and vegetarian students, but also catering to meat-eaters in healthier ways than existed before.
Co-founded and jointly led by Stanford University and The Culinary Institute of America (CIA) in conjunction with the Harvard T.H. Chan School of Public Health, Menus for Change sets out framework for healthier, more holistic food service practices that reflect evidence-based principles of health and sustainability—principles the 45 participating colleges and universities are encouraged to adapt and build upon in ways tailored to the populations they serve.
"UW Dining is continuing to introduce the Menus of Change principles throughout dining venues all across campus with Tero serving as a great way to feature these principles," says Michael Miller, communications and marketing manager for HFS.
A UW Housing & Food Services team led by John Murphy, administrator for retail dining, began brainstorming the Tero concept six months ago. Murphy says the intention is for it not to serve as a one-off, but as a "flagship" for similar food concepts on campuses in the future.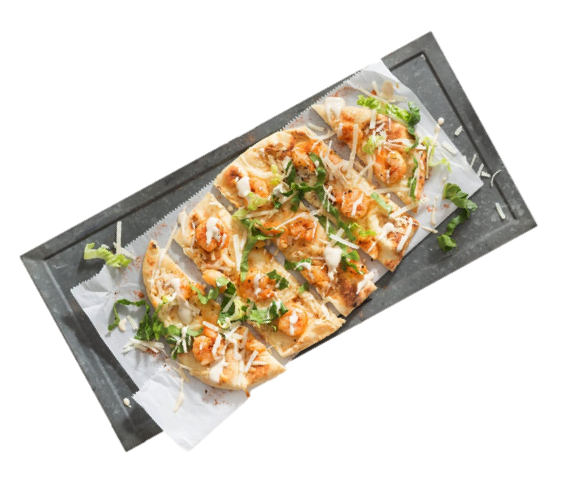 "We don't start with a name," says Murphy, himself a graduate of Culinary Institute of America. "We sit together and discuss what kind of menu items we want to offer, how the preparation is going to go, what the food cost is going to look like, what the design is going to look like. It's fun bringing something like this to campus. To work together and open something—it's all about creating alternatives."
Students were also involved from the outset. In addition to serving on a Dining Advisory Board that meets monthly to discuss nutritional needs and dining preferences, they've participated in menu tastings and provided input on what Tero's different dishes should be named.
On any given day, Tero's menu will feature two of seven power bowls and two of seven flat bread preparations. On the menu for the first week: the Casablanca and Super Hero bowls alongside the Garbanzopalooza and Jam Session flatbreads.
The Casablanca bowl is comprised of a couscous quinoa blend, kale and baby arugula blend, marinated chickpeas, roasted eggplant, roasted carrot, fresh tomatoes with crumbled goat cheese and house-pickled onions—all topped with lemon-tahini drizzle and dukkah.
The Super Hero bowl contains a red quinoa brown rice blend, a superfood slaw blend, pickled onion, roasted broccoli, red grapes, jicama, shredded carrots, with lemon vinaigrette and chive oil drizzle topped with toasted walnuts.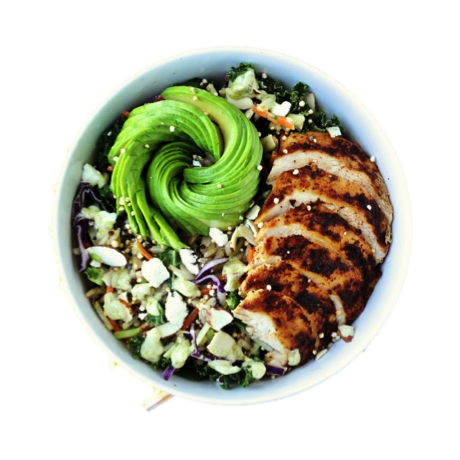 The Garbanzopalooza flatbread combines marinated chickpeas, roasted eggplant, roasted carrot, and roasted eggplant with a fresh tomato, feta cheese and baby arugula after bake and lemon-tahini drizzle. The Jam Session features a bed of onion jam topped with roasted Sweet potatoes, shaved Brussels sprouts, goat cheese, shredded kale, fresh thyme and pickled onions, finished with a balsamic drizzle.
"Our responsibility as the food vendor is that we can't just work toward [healthy options for] healthy bodies; we have to realize that healthy bodies connect to healthy mind: Does this food make a student more prepared?" asks Murphy.
"We're always trying to bring value to students and staff who use our spaces. If we can make life easier for students so that they're set up for success and they're focusing on making friends and their schoolwork, we've succeeded."
---
Pictured above from left to right: Lance LaFave, Michael Miller, and John Murphy.