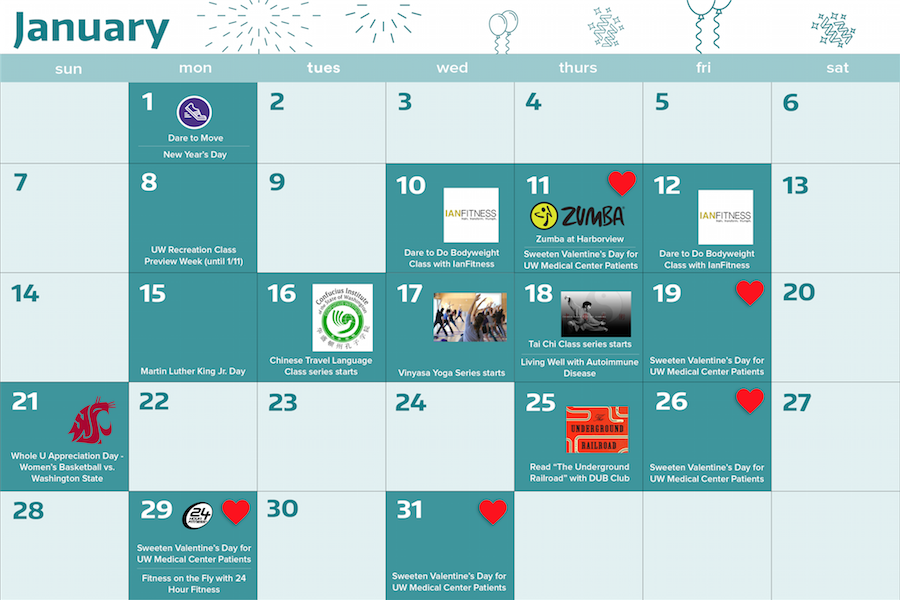 January in Motion: Whole U Events
This January, start moving to the beat of the New Year with a slate of Whole U events that set the tone for being active and reaching your resolutions. As we kick off our 90-day Dare to Do New Year's wellness challenge with a focus on moving more, explore movement's many forms with several energizing fitness. Then, engage your mind with a book club meet-up, Chinese language classes, and creative card-crafting sessions. From making Valentines for UW Medical Center patients to getting active with a host of Dare to Move events, January is heating up!
---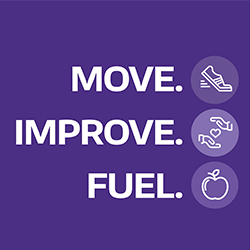 Dare to Do is underway as of January 1, but it's never too late to sign up and begin your path to personal health and wellness! Across the first three months of 2018, we will Dare to Move, Dare to Improve, and Dare to Fuel with an eye to making strides in fitness, self-care, time management, organization, finance, nutrition, and overall well-being. All participants receive a specially created Whole U 2018 Journal to personalize their wellness journey and articulate and track their goals. Signing up also nets you a fitness passport with free passes to local fitness partners from Core-Power Yoga to Pure Barre.
---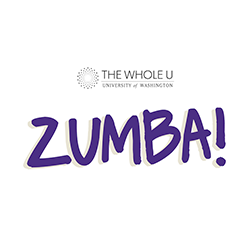 Zumba at Harborview — January 11
Combining dance and fitness to get your heart pumping, your body moving, and your mood improving, a Zumba class is a great way to shake things up in winter. On Thursday, January 11 from 12:00 p.m. to 12:50 p.m. at Harborview Medical Center, follow instructor Daren Wade, UW's director for the Global Health Resource Center and certified Zumba instructor, as he guides you through the movements over the course of a 50-minute class that will leave you feeling elevated and invigorated. All levels of fitness are welcome with no prior experience necessary, so jump on in!
---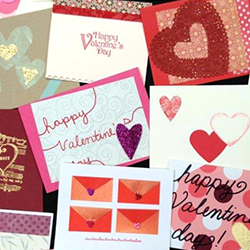 Sweeten Valentine's Day for UW Medical Center Patients — January 11, 19, 26, 29, 31
Impact the greater community and spread smiles from cheek to cheek by joining us to spread love and positivity on Valentine's Day by making Valentine's Cards for UW Medical Center inpatients. This year is the 10th annual Valentine Card Project, which aims to make 550 beautiful handmade Valentine cards for those needing a little extra encouragement this February. For each card you make for inpatients, you'll also be able to make a unique card for someone special in your life! With 6 events spanning from January 11 to February 5 at various times and locations across campus, it's never been easier to get involved in spreading joy.
---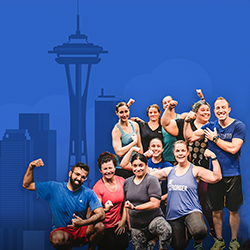 Dare to Do Bodyweight Class with IanFitness! — January 10 & 12
Are you looking to learn new workouts that help you burn fat, build muscle, and feel energized? Sign up for our Dare to Do Bodyweight Class with Whole U fitness partner IanFitness on Wednesday, January 10 from 12 p.m. to 1 p.m. at the HUB and Friday, January 12 from 12 p.m. to 1 p.m. at South Campus Center. Founded by Ian Weinberg, IanFitness is a local boot camp and personal training company recognized by the Seattle Times, Seattle Refined, King 5, and New Day for its outstanding efforts to provide a supportive, fun, and accountable environment. All fitness levels are welcome!
---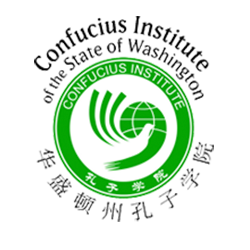 Chinese Travel Language Class — 8-week series — January 16
Whether you're planning a trip to China in 2018 or just wish to expand your linguistic horizons, find your voice this winter as The Whole U continues its partnership with the Confucius Institute of the State of Washington (CIWA) to offer a Language Tourism Chinese Course at both a level 1 and level 2. Throughout the course you will master basic vocabulary for traveling China, gain familiarity with Chinese culture, and develop Mandarin listening and speaking skills. Beginning January 16, classes will be offered every Tuesday through March 6 for an hour, with Level 1 at 12:00 p.m. and Level 2 at 1:00 p.m. at the HUB.
---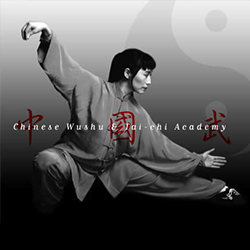 CIWA-Whole U Tai Chi Series — 6-class series — January 18
Looking to increase flexibility, leg strength, coordination, and balance all while learning relaxation skills and experiencing a new culture? Tai Chi returns! Join The Whole U for one of our two 6 class series of Tai Chi, a Traditional Chinese martial art focusing on aerobic exercise that can be practiced by those from all walks of life. We are thrilled to once again partner with the Confucius Institute of the State of Washington to offer free Yang Style and Chen Style Tai Chi classes led by Master Instructor Yijiao Hong. Beginning January 18, hour-long classes will be offered at 12 p.m. for the Chen series and 1 p.m. for the Yang series.
---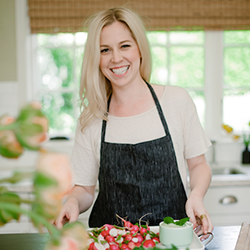 Living Well with Autoimmune Disease — January 18
For those living with an autoimmune disease, you know that they can be very difficult to manage and require a concerted effort on many levels just to manage. To learn more about autoimmune diseases—and the multifaceted approach to living life to the fullest with one—join us on Thursday January 18 from 5:15 p.m. to 6:15 p.m. at the HUB for a seminar by UW Cardiac RN and certified health and nutrition coach Christina Tidwell. Tidwell will impart tips and strategies to reduce stress, manage the feelings surrounding chronic illness, and balance the relationship between gut health, digestion, and autoimmune diseases. All in attendance will receive a handout of healthy recipes and an intro to meal planning and batch cooking!
---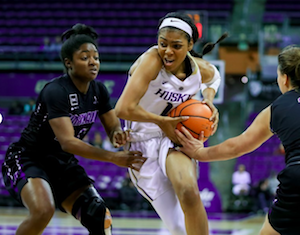 UW Women's Basketball vs. WSU — January 21
True Husky fans know that when the Cougars come to town, it's time to gather your friends and family for a riveting rivalry game. Join us Sunday January 21 at 1:00 p.m. as UW Women's Basketball takes on the Washington State Cougars. Our rivals from the East are in for a surprise as we partner with UW Athletics to fill the stands with faculty and staff for a special ticket price—just $3 a ticket. The Husky women are currently ranked right behind Washington State and are looking to gain ground in this match!
---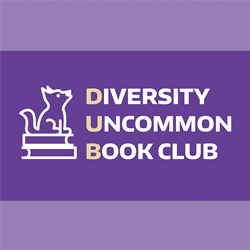 Read The Underground Railroad with DUB Club—January 25
Did you know UW has its own Book Club called DUB Club? Pick up a new book and favorite hobby this winter quarter when you join them to read and discuss The Underground Railroad, by Colson Whitehead. Whitehead's book is not only a #1 New York Times bestseller, but also a winner of the Pulitzer Prize. It chronicles the life of a teenage slave who flees a Georgia plantation making a desperate bid for freedom. DUB Club will kick off this winter's selection on Thursday January 25 from 12:00 p.m. to 1:00 p.m. at the Kelly Ethnic Cultural Center in Unity Room 1. A light lunch will be provided and groups will be formed at this meeting!
---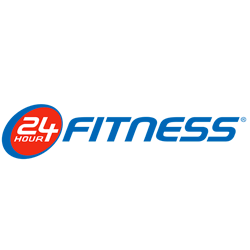 Dare to Do Fitness on the Fly with 24 Hour Fitness — January 29
Looking for an effective and fast workout that uses bodyweight and can be replicated anywhere on the go? Join us for Fitness on the Fly with 24 Hour Fitness from 12:00 p.m. to 1:00 p.m. on Monday January 29. A speedy workout that produces results, getting your body moving and heart pumping, Fitness on the Fly is the perfect way to end our month of Dare to Do. With 24 Hour Fitness trainer Darin Hardgrove as our guide, this session is sure to be high-energy, exciting and knowledgeable with Hardgrove's background in Kinesiology Health and Fitness and Exercise and Sport Psychology.
---
We hope to see you at some—or all—of these events. As ever, let us know what you love and if you have ideas for events you'd like to see in the future. Don't forget to share your experiences at all of our events with us on social media at Twitter, Instagram, and Facebook. Finally, Happy New Year from all of us here at the Whole U!