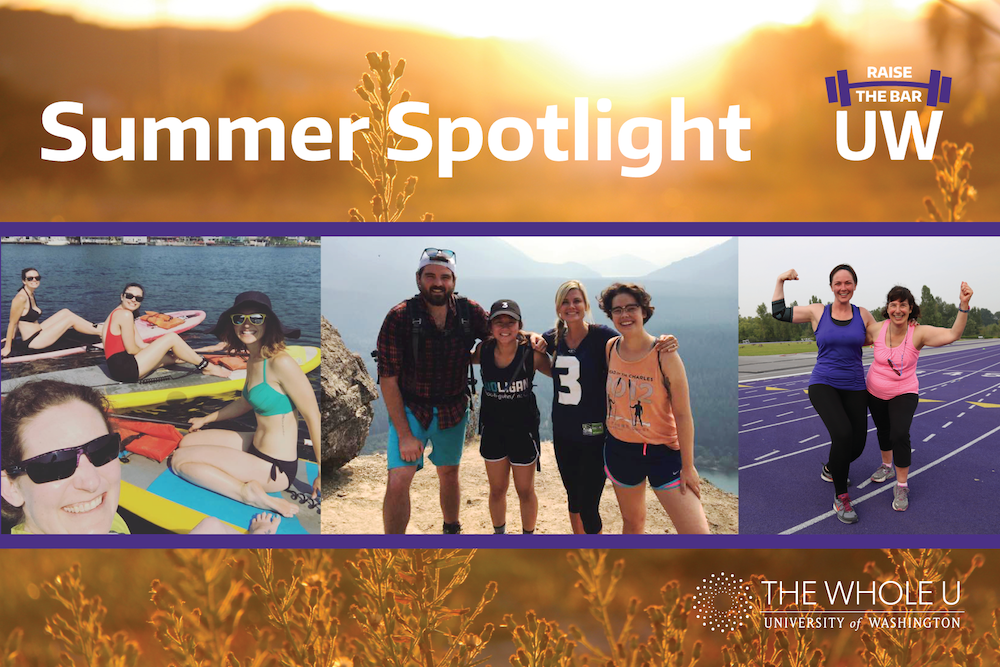 Raise the Bar: Summer Spotlight Week 5
We may be half way through our Raise the Bar challenge to champion wellness in the workplace, but thus far we've seen nothing but full effort. For the past five weeks, teams have been hitting new heights in healthy work environments, but even as potlucks have gotten more colorful and team walks and workout sessions become more routine, two things have remained constant: their commitment and creativity to bring new, healthy habits to work in positive, productive ways that encourage others to do the same.
From eating well to stress management to physical activity to fostering a more positive environment, wellness in the workplace is not easy to do alone. Sharing the responsibilities and implementing team wellness goals together really does prove that teamwork makes the dream work. Jackie Monroe, academic development manager at the Institute for Health Metrics and Evaluation, shared how the team from Organizational Development and Training came together for a "taste" of teamwork:
"I wanted to submit a photo from one of the activities our team did last week: a blind taste test of European vs. American gummy bears. The testers guessed American or European and then stated their preference before the gummy's identity was revealed."

She said the short break resulted in "a great team bonding moment" in the name of sweet science and shared fun. Monroe didn't share the outcome of the test, but the photo alone proves that even the most offbeat activity can result in an indelible team memory.

Responding to our weekly survey questions, Monroe shared the other ways the Institute for Health Metrics & Evaluation team has been raising the bar thus far:
Why did your team join the Raise the Bar challenge?

Team bonding and wellness. Our team is busy and motivated, so we sometimes forget to take time for ourselves or for the group.

What things did you do to improve your workplace environment?

We held walking meetings, passed around the stretch at your desk handout, put out puzzles for de-stressing breaks, shared the "stress-free zone" poster, added plants to our offices (many already had them), shared emoji chocolates at a meeting, celebrated team birthdays, made sure to say "Hi" to people in the hallways (we did this before), hung InspiroBot motivational phrases around our office.

We also started a "Betcha didn't know that" notebook to pass around so our team could share a small story about themselves that others probably didn't know, ate lunch outside together, encouraged team members to eat away from their desks, and encouraged everyone to bring a fun water bottle to work. We're still working on completing the remaining checklist items, plus some other ideas.

What was one challenge your team found and overcame?

Incorporating wellness activities into the workday on an ongoing basis instead of as a one-time thing.

What will you all take away from this challenge?

We all do a lot of wellness activities in the normal course of our lives, but doing them together and working toward a checklist as a team is much more fun!

What are some tips your team has for other teams/departments who want to improve wellness in their workplace?

Share the responsibility! Most people are willing to do one or two small things. Across an entire team, this can make a big impact. Personal health supports your ability to help others and to support the mission of your organization.
Teams also turned out to participate in some of The Whole U's Raise the Bar events. Last week featured a barre class taught by UW alumna Hannah Dingle, an instructor at Whole U discount partner Pure Barre, as well as a running clinic hosted by Whole U Assistant Director Lauren Updyke.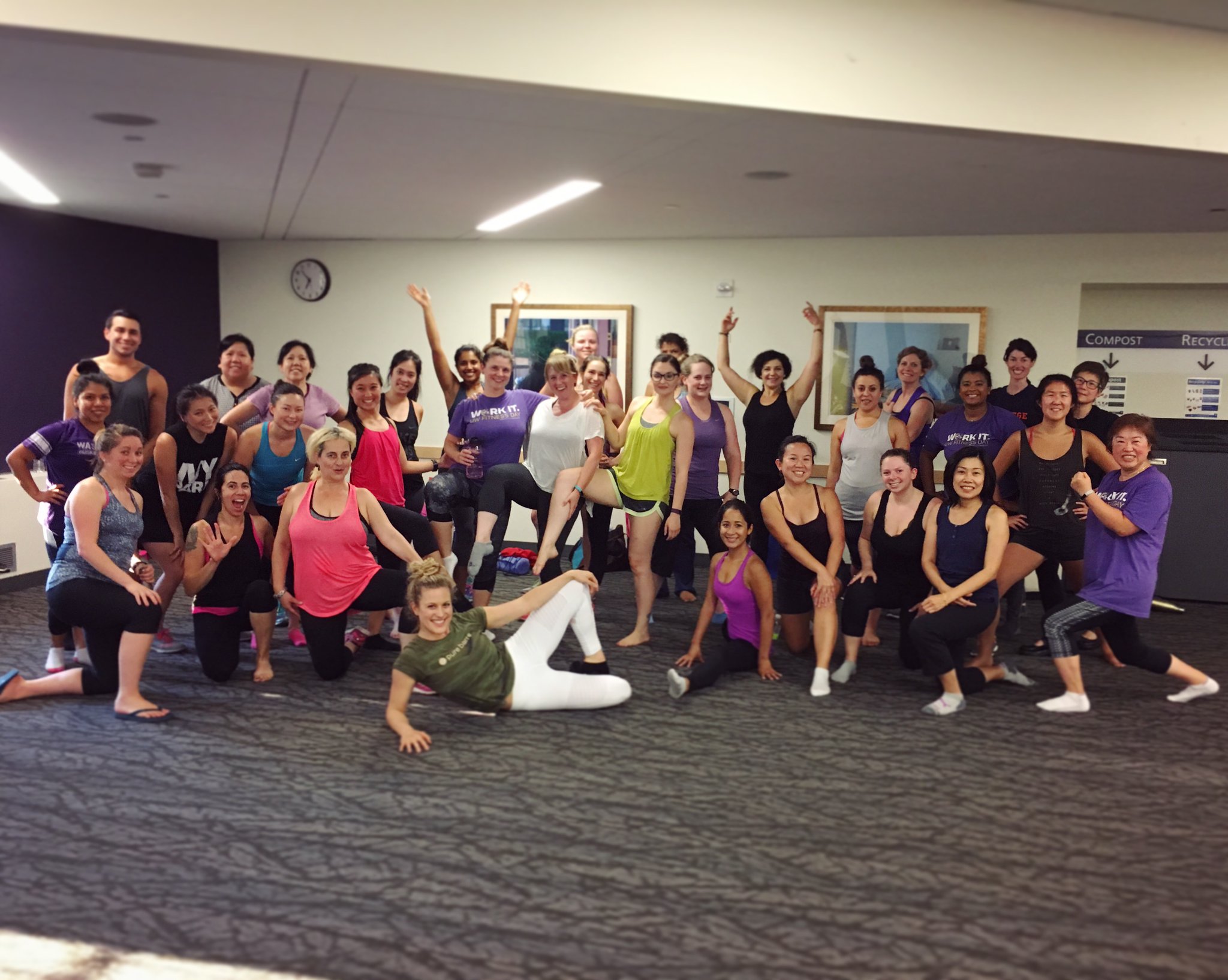 Malyse Chabot shared a photo of her team after Wednesday's barre workout ended, saying, "Oh man, my everything is sore!"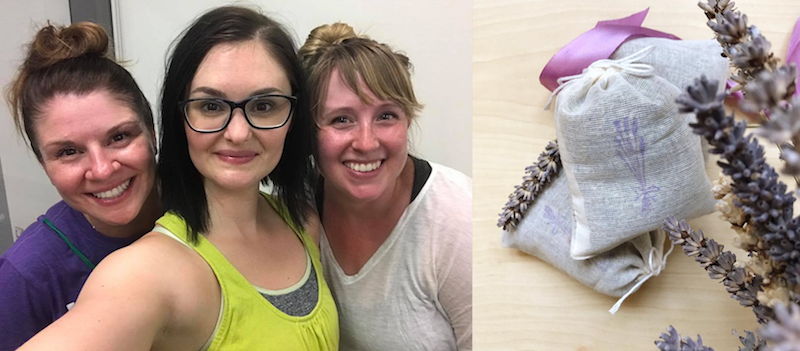 On other fronts, she added that, "Kasey from our group, who's heading up the stress management portion of the raise the bar challenge, went to the lavender festival up in Sequim a couple weeks ago where she hand picked several bunches of lavender and made us all relaxing bundles to keep at our desks."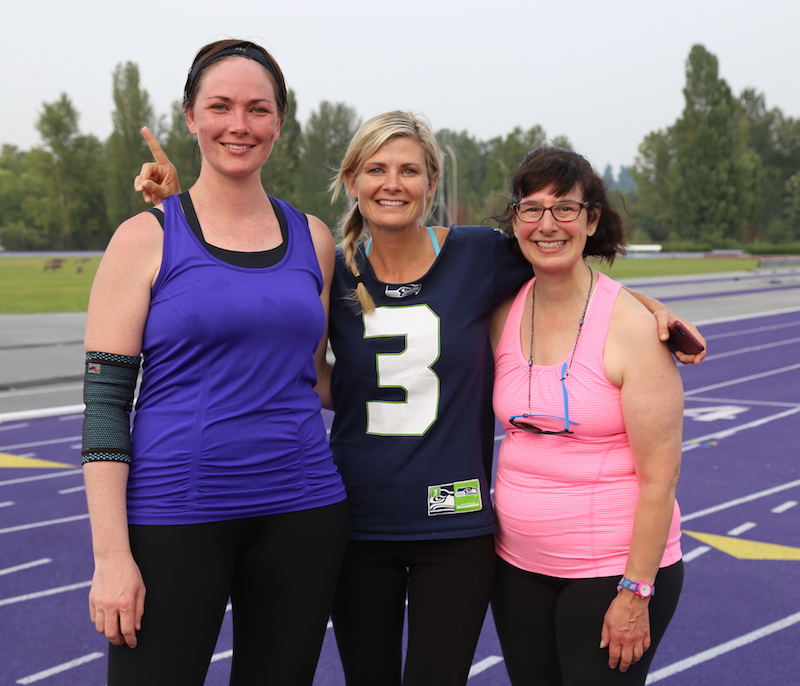 Britta Anson, a graduate program advisor in the Department of Philosophy, paused with teammate Annette (right) and Lauren Updyke (center) for the above photo at last Friday's running clinic, commenting, "Two members of our team had a fantastic time on Friday at Lauren Updyke's #raisethebar Running Clinic. Thanks for the informative and challenging workout!"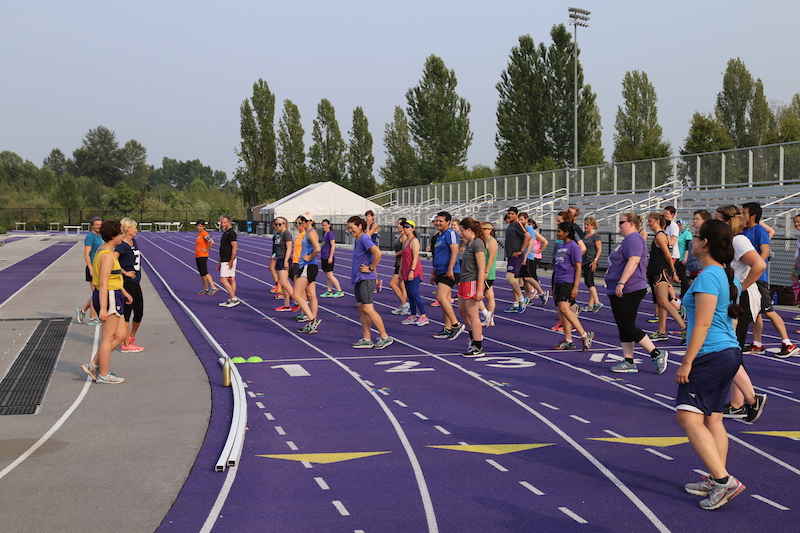 To start the clinic off, Lauren led the group in some preventative stretching and strengthening exercises.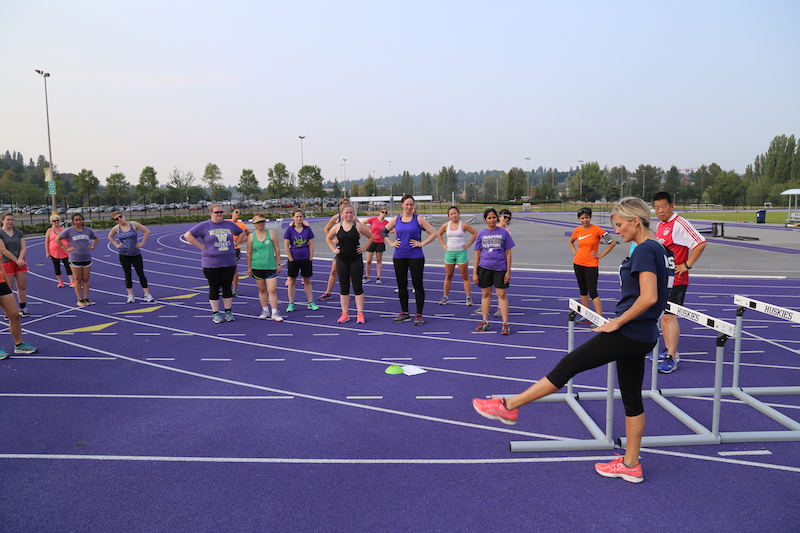 After a circuit of dynamic exercises around the track which Lauren co-led with Alysun Deckert of UWMC Team Transplant, participants lined up for a one-on-one assessment of their running technique.
In all, it was a cool way to celebrate the break in the heat—a return to balmier August temperatures, matched with renewed focus on form and fitness.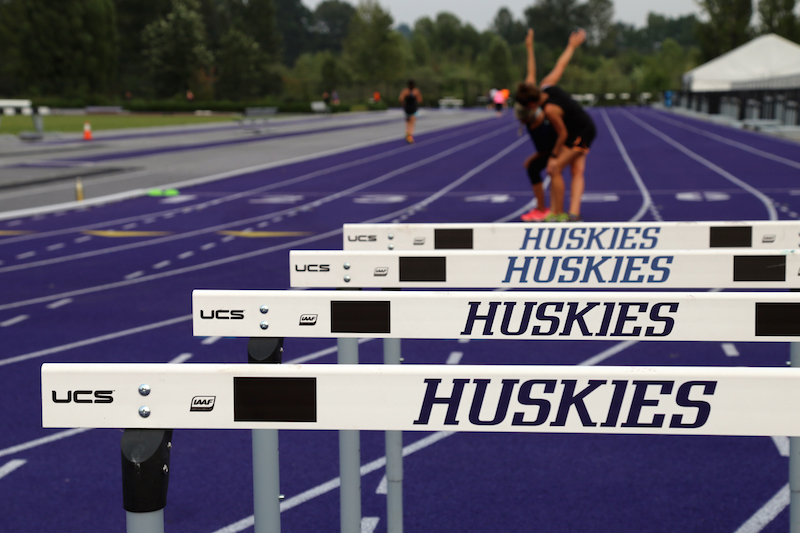 Keep on at it, teams! You've passed the half way mark. Keep sharing your team's success stories, reflections, and photos on Facebook, Twitter, and Instagram using the hashtag #raisethebaruw, or email them to us directly at wholeu@uw.edu for a chance to be featured.
If you haven't already joined our private Whole U Being Active Facebook group, do so to get inside inspiration from your fellow UW staff members as they post their own updates throughout the week! As ever, a big thank you to UW Medicine for their support!