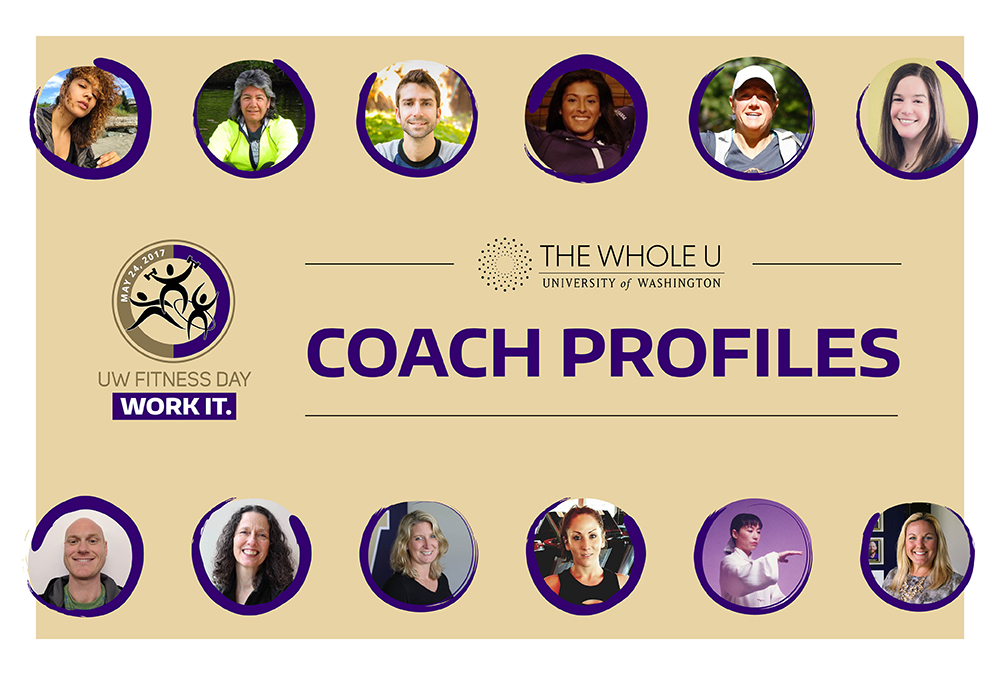 UW Fitness Day: Meet the Coaches IV
T-minus 3 days to UW Fitness Day! Before you take the the field at Husky Stadium on May 24, meet the rest of the coaches who will be sharing in our celebration of fitness in all its forms.
This week, we hear from athletic directors, tai chi instructors, bootcamp coaches, and many other talented coaches from all fitness backgrounds about what motivates them to make moving a priority in their lives and what they get back in return for including fitness as a part of their day. Their answers are proof positive that everyone who takes the field this Wednesday can be their own best advocate for fitness and that however you move, what matters is the fact you made time and did.
If you haven't yet registered for Wednesday's signature Whole U event featuring 40 coaches, 20 workout stations, all in the space of 45 minutes, you can do so here. When you do, you'll also receive a t-shirt and wicking headband the day of! But first, let's meet the coaches who will be on hand to help make it all happen. (To meet previously featured coaches, check out parts I, II, and III.)
Jennifer Cohen – UW Athletic Director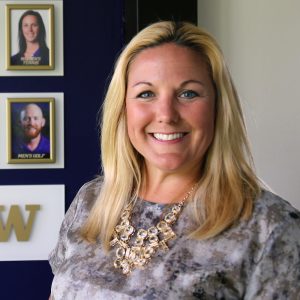 Is there a specific place that inspires you?
I love to be active. I love exercise. I love it with my friends. I love it by myself. The Blaine stairs in Capitol Hill are always a really good release for me. Whenever things are really hard or whatever the challenges or day, the views from up there across Seattle are epic. There's a whole community around there. I love the outcome that always comes from it. You can conquer anything if you can do those stairs.
What does it mean to you to step onto Husky Field?
There's not a day that goes by where I don't walk in there and feel a certain level of sentiment and feeling of home. There's something about that space and knowing how much that place means to so many generations and so many people.
(Read more about Jennifer and her vision of the "whole" athlete here.)
Katherine Forbush – UW Recreation Instructor
What gets you motivated—especially after a long day's work?
My participants motivate me to keep teaching. It's great when I hear, "I just completed my first marathon!" or "I feel so much stronger."  Learning something new keeps me motivated. At the end of the day, coming home to three happy dogs and having energy to take them for a walk is great.
What's something surprising about fitness or training many might not realize?
Laughing increases your heart rate. So laugh, have fun. I look at fitness as a means to be able to do the things I love. It's about being able to do what makes you happy if that's walking the dogs or skiing. Small changes can make a difference in your daily life.
Nina Keaney – Director of Administration, UW Athletics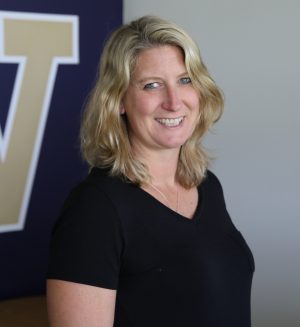 What does movement mean to you?
Movement is activity. I thrive on activity; you need that constant motion, it keeps you energized. It gets your mind moving; it keeps you involved; it helps you connect with other people. Movement isn't just about doing a sport or an activity; it's about how you interact. Movement is a mindset. I used to commute by bike and the beauty of that was physical: you could see the sunrise over the lake and there was time for introspection.
Tell us about a recent fitness change or challenge.
Last year, I switched gears [from triathlons] and started doing trail running. For me, it's a little more about just being out there and enjoying the experience and taking time to look around. A friend and I trained to do a 60-mile, 3-day trail run through the Rockies. It was a whole new experience. Now I'm training for another trail running event—my first 50K.
Additionally, finishing Ironman Lake Tahoe was another huge accomplishment. A cold front had blown through that night and when we got up in the morning it was about 25 degrees and so everything was frozen—there was ice on my bike. It was not the day I expected to have pace-wise, but finishing was tremendous.
Jill Von Buskirk – IanFitness West Seattle Studio Manager Personal Trainer/Bootcamp Coach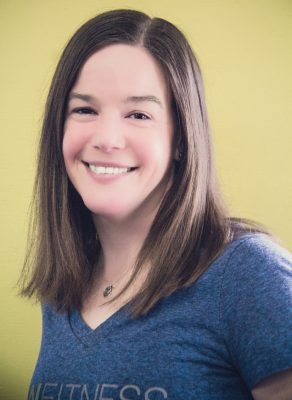 How has fitness changed your life and/or mindset?
I am a stronger individual, but also I have the privilege of being surrounded by motivated people such as my coworkers and clients. It is a supernova of health (both physically and mentally) and following my passion, no matter what it takes, has taken my life in a 180 for the better.
What gets you motivated?
I get to do what I love and share my passion for a living which in return helps hundreds of individuals become stronger and healthier versions of themselves. Not many people can claim such a thing. That alone is enough to get me out of bed and motivates me to push through any day, no matter how long.
For me, taking on any uncharted challenge for the first time is a memorable achievement and reason to be motivated—be it running my first 10k, teaching my first cardio kickboxing class or finishing my first Tough Mudder. A year from now you'll wish you started today!
Yijiao Hong – Tai Chi Instructor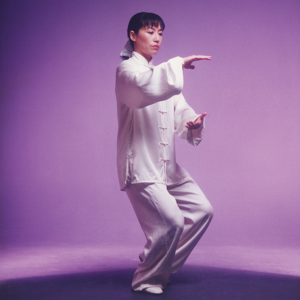 What keeps you motivated?
Practicing Tai Chi Chuan keeps my body healthy and mind sharp. I am motivated because I profoundly believe the benefits and value of Tai Chi Chuan, especially as I have studied traditional Chinese medicine.
Sometimes after a long day's work, I might be tired but it feels rewarding seeing many people were benefiting from my tai chi class, telling me, "My balance improves," or, "My asthma is significantly reduced," or, "My joints' pain reduced," or, "I'm skiing better," or, "I hit the golf ball farther."
What do you see as your greatest or most memorable fitness moment or achievement?
After 30 years practicing tai chi, my posture has remained at my best, I keep my neck pain free, and my breathing is abdominal breathing. I feel solid and light everyday.
Ruth Frobe – Triathlete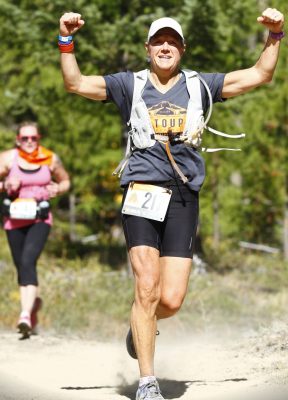 What gets you motivated?
I do several different activities each week, so the variety helps. Swimming with a Masters' Team is fun because I enjoy training with teammates. Trail running is fun because I like being alone outdoors in the woods. Cross Fit is fun because I like the energy of the group and being challenged by a coach.
Switching up activities throughout the week means I look forward to different things rather than risk getting bored with the same thing every day. Also, if I'm having trouble getting out the door, I remember that I'll probably feel better once the workout starts—and I'll definitely feel better after.
There is an activity for everyone. People are meant to be active and although we don't all enjoy the same activities, we can all be athletes.
How has fitness changed your life and/or mindset?
I've been an athlete since I was 7 years old and can't imagine what my life would be like without physical activity. Health and fitness is a core value for me and one which guides how I live every day.
Cliff Haack – IanFitness Queen Anne Studio Manager, Personal Trainer/Bootcamp Coach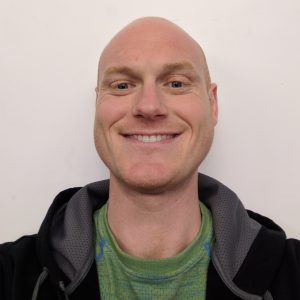 What gets you motivated?
I love life! Life gets me motivated! Waking up and taking on a day of challenges in the endless pursuit of bettering myself 1% every day. Do the darn thing! It's not a matter of "if" I can do something, but "when" I will do it. Fitness wakes me up daily with a fire and passion to dominate every day, and I love the person I am because of it! [On the subject of waking up] Rest with the same intensity that you train. Life is ying and yang. If we don't rest properly, we are all fire and no wood; that burns out fast.
What do you see as your greatest or most memorable fitness moment or achievement?
It happened recently at my first body building competition on April 1, when I had realized that, through my fitness journey, I had lost over 120 pounds! However, there is still work to be done. Fitness has changed my life in so many positive ways, it would take pages to write it all down.
Jacqueline Rodriguez – Core Power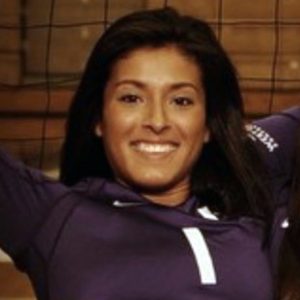 What's the greatest lesson you've learned when it comes to fitness?
The greatest lesson I have learned is probably that no matter how tired, how sore, how busy you are, there is never going to be a workout that you regret. That could be a walk, a run, a hike, a lift, a class, and you will never come out of it regretting it.
How has fitness changed your life?
Fitness has changed my life completely. I can not imagine my life without it. It gives me energy, I get to meet so many cool people, I get to strive for goals and the list is never ending. I am so fortunate for my health that I would be crazy not to be active every single day.
To remove yourself from reality by going to a class or hitting the gym, you get to take however much time you need to just focus on you and that the best part about it. 
Danny Arguetty – UW Recreation Yoga Instructor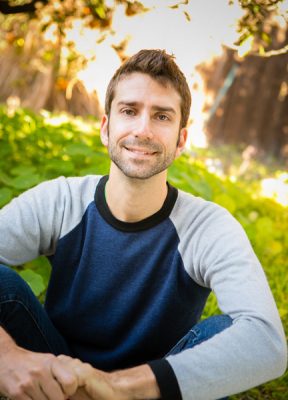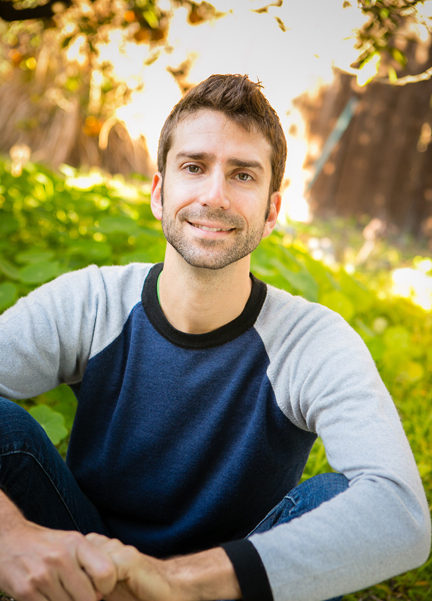 What does yoga mean to you? 
I was extremely disconnected from my body because I never excelled at traditional sports. Yoga helped me reawaken my relationship to movement and shifted my outlook that being fit can be fun and doesn't have to be tied to achievement.
It supports my mind to be clearer and less reactive so I can step into other areas of my life with greater skillfulness, compassion, and vitality.
What's something surprising about fitness many might not realize? 
The human body is such an amazing instrument and even a little bit of movement can shift chronic conditions in a big way. It doesn't have to be "no pain, no gain" or "110%." A little goes a long, long way!
Sonia Spil – Orange Theory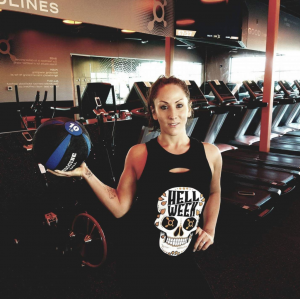 What's your most memorable fitness moment or achievement?
Hitting 10 mph sprints at 39 weeks pregnant was an amazing fitness moment. Body shape and body size do not determine heath or fitness levels. Qualifying for Obstacle Course Races World Championship was also a big win!
How has fitness changed your life and/or mindset?
I'm just a better person when I am moving, and taking action—over my body, my wellbeing, and my health. Good jams and gratitude get me motivated. I try to run through all the amazing things that happened in my day, and think about how successful the next day will be.
Sara Lopez – UW Recreation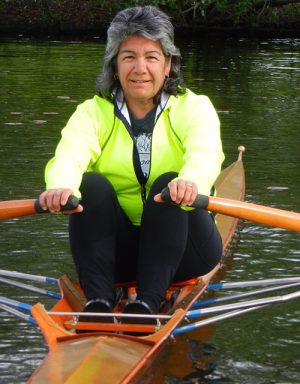 What's your most memorable fitness moment or achievement?
Competing as a college student-athlete in rowing is an achievement I am proud of, but more recently I've tackled new challenges.
I trained with my mother who is over 75 years old and we competed in the Seattle Half Marathon Walk.
I also earned my TaiChi Blue Belt – an opportunity to explore a very internally focused and mindful training experience.
What's the greatest lesson you've learned as to staying fit?
While there are certainly health benefits of fitness and physical training, there is also a rich joy in simple movement and physical activity.
As someone who relishes competition, I've learned to also appreciate, and not take for granted, my ability to walk, run, swim, dance or just move freely. Combining that fulfillment in physical engagement with the amazing surroundings of mountains and water here in the Pacific Northwest is my idea of a double-win!
 Aliysha Kaija – Orange Theory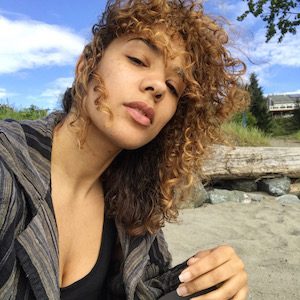 What's one of your favorite fitness moments?
Dancing on stage with Prince and being featured on ABC across the country for a fitness segment.
What's surprising about training that many might not realize?
My initial drive was too look amazing, but as I began to strip down the layers, I uncovered the root of all that was to feel my best, most authentic, expression of me. This drives me when the physical drive for pursuing fitness falls away. That and that rest, recovery and nutrition are just as important as discipline and killing workouts!
---
We can't wait for you to join us on field at Husky Stadium this Wednesday. A very special thanks to event sponsors, UW Medicine, UW Athletics, UW Recreational Sports, AT&T, Bondi Band and KIND Bars!