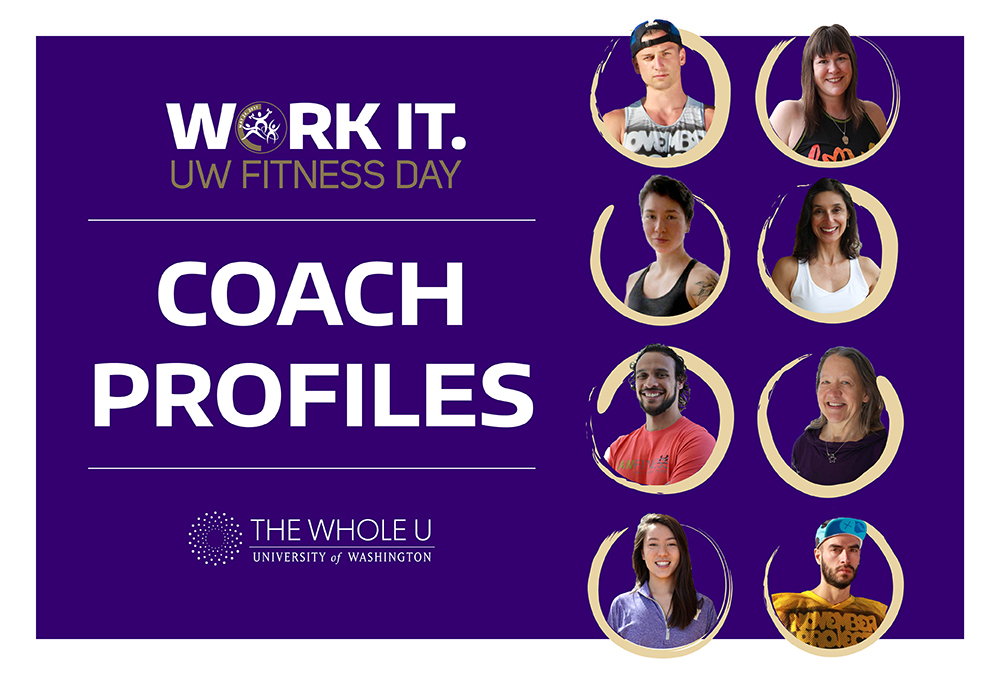 UW Fitness Day: Meet the Coaches II
Last week, you met Olympians, kickboxing kings, and yoga experts. This week, get acquainted with the Zumba instructors, cardio experts, runners, and rowers who form a fraction of the 40 coaches from UW Athletics, UW Recreation, and our fitness discount partners who  to you pumped for fitness on May 24 for UW Fitness Day.
Whether you're looking to take it easy and try something new or up your intensity by adding more routines to your workout mix, join us to celebrate fitness's many forms on field at Husky Stadium with a 45-minute, 20-station circuit training workout. From hula hooping to yoga, it's sure to be a fun hour in the fresh air. Register today and a receive a performance t-shirt and wicking headband when you arrive the day-of. But before any of that, get a sense of the talent at your disposal—both here at the UW and in the community through our local discount partners—by meeting our next eight coaches!
Karen Cornelio – UW Recreation Zumba Instructor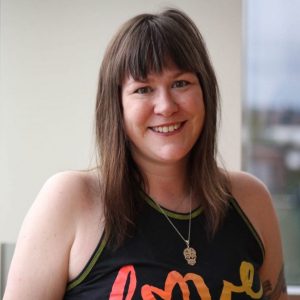 What gets you motivated—especially after a long day's work?
At first, my motivation was myself. I didn't like what I saw in the mirror, and I wanted to change that. In about two years' time, I'd lost 120 pounds and gained a lot of confidence and strength. Because I was working out in a group setting, my motivation also included wanting to be around these supportive friends.
Now, my motivation is to pass all of this on to others: the confidence, the strength, the smiles, the new workout friends, and a venue to shout out and shake it freely. I am particularly motivated to exercise after a long day's work, because this is my best stress relief!
What's the greatest lesson you've learned when it comes to fitness?
That fitness is really easy. You just need to want to do it. There aren't any magic tricks going on, and there aren't shortcuts. Make it a part of your everyday life.
Danika Drugge – UW Recreation Fitness Instructor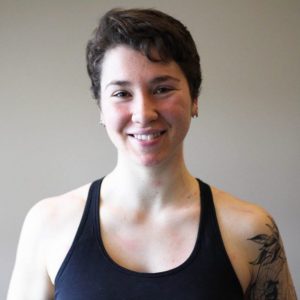 How has fitness changed your life and/or mindset?
Honestly, a better question would be, "How hasn't fitness changed my life?" I couldn't imagine a life without it. I was a gymnast for 12 years and, after I retired, I rowed for the women's team here at UW. So I've basically been training all my life. I am happiest when I am active. Exercising gives me a chance to think about my day and let my mind wander. It's easily the best stress relief I could ask for, and it makes me feel good about myself. Being a physically active female is incredibly empowering.
What's the greatest lesson you've learned when it comes to fitness?
The greatest lesson I've learned when it comes to fitness is to have confidence in my own abilities. I think we are all capable of greatness and sometimes it just takes a bit of confidence to achieve what you want—that, and a lot of hard work. I'm doing things today that I never would have thought possible a few years ago. The confidence I learned to carry with me in my training has started to show up in the other areas of my life.
Cheryl Fernandez – UW Recreation Yoga Instructor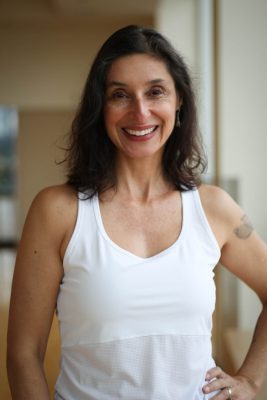 What's the greatest lesson you've learned when it comes to fitness?
The greatest lesson for me is that fitness is a process, a philosophy, and a way of life and not a "means to an end." Even if you have goals and milestones for which you are training, fitness is all about the ride.
How has fitness changed your life and/or mindset?
I grew up an extremely active person; I began downhill skiing at the age of 2 1/2, swimming at age 5, gymnastics and tennis at age 7, and running at age 9. I was very competitive and driven. I spent hours practicing my sport, no matter which sport was my focus at the time.
My mindset has always been to push myself to be my strongest and best self. Now, with a MS in Nutrition and a 200 eRYT in yoga, my life is about wellness and fitness and I find helping others achieve their best to be extremely rewarding.
Chris Cuffee – IanFitness Personal Trainer and Bootcamp Coach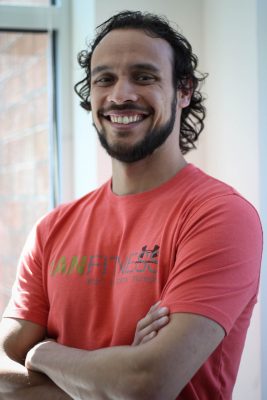 What gets you motivated to motivate others?
In fitness, I know that I can make a difference in someone's day. I know that I can make someone happier than they were before I got to spend time with them. I know that I can help make someone believe in themselves where they might not have in the past. Knowing that I can help someone realize that is all the motivation I need. It doesn't matter how long the day's work is; as long as I know that I've added something to someone's life, it's worth it.
What's something surprising about fitness or training many might not realize?
So many people hold pictures in their heads of themselves as "less-than" or incapable, when the truth is, they are not that at all. I've found that fitness—working out—is oftentimes the thing that can bring out profound self-realization. There's nothing like seeing the light bulb go off in someone's head when they realize, "I can do this." Yes, it takes work. Yes, it takes dedication. Yes, it takes a degree of sacrifice. But many people are truly surprised to see just what they're capable of mentally and physically, and fitness tends to be the avenue that takes them there.
Laura Houston – Master Level Certified Chi Walking and Running Instructor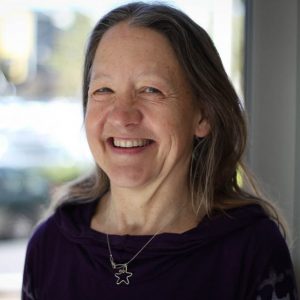 What keeps you motivated?
It depends. If I've had a long day, maybe not much sleep, and been pulled seven different ways, then taking a hot bath and crawling in bed with a good book might be the best thing for my body. But if I'm well rested and just need to get out the door, I start with walking at least 10 minutes (if I'm going for a run), then add another 10. After 20 minutes, if I'm not feeling the love, that's a signal my body is telling me to chill.
What do you see as your greatest or most memorable fitness moment?
Well, since I haven't died, I still have yet to decide what my greatest fitness moment is. Right now, it's realizing that walking is as good or better for my heart as a structured "cardio" workout. My numbers have shown it in that my blood pressure is back to normal and I'm less stressed. So, at the moment, that's my greatest fitness achievement: realizing the power of walking and moving.
Sarah Nishikawa – UW Recreation Cardio Instructor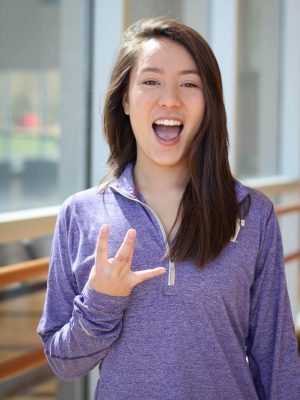 What gets you motivated? What keeps you motivated? Especially after a long day's work.
The ability to empower other people to make positive changes in their lives is one of the most important reasons that I continue to work in the field of fitness. Fitness makes a huge difference in all areas of the quality of life people experience.
Not only does a consistent exercise schedule and a healthy diet positively affect people physically, but it also positively affects people mentally, socially, and emotionally. I am motivated as a fitness instructor by the people around me and the knowledge that what I do benefits the people I care about, as well as members of my community that I am not personally acquainted with.
What do you see as your greatest or most memorable fitness moment or achievement?
My most memorable fitness moment occurred around spring of my first year at the UW. Previously, I had the mentality that in order for me to love my body, I had to be skinny and long-limbed. However, in the Fitness Instructor Training program at the IMA, I was encouraged instead to focus on becoming strong and healthy.
Casey Winkler and Brian Fisher – November Project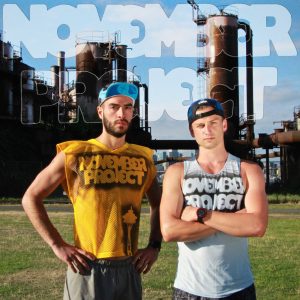 What gets you motivated? What keeps you motivated? Especially after a long day's work.
Our motivation comes in many different forms. We're motivated by self-improvement, competition with others, and support from friends and family. Accountability also keeps us motivated. Accountability from a training partner or accountability of a goal that we set for ourselves. We're motivated by the hard work we see people around us putting into their fitness—whether it's a friend on the east coast who posts their morning workout on social media or if it's a training buddy pushing themselves right next to me.
What's the greatest lesson you've learned when it comes to fitness?
Start slow. Whether it's training or running a race, starting slow will pay major dividends in the end. It's about learning to pace oneself and ease into a workout, especially when going on a long run or hitting a climb on a trail. The determined, consistent pace always proves to be faster.
---
Check back next Monday to meet your next group of UW Fitness Day coaches and, no matter what you think your fitness level is, we look forward to seeing you on UW Fitness Day! A very special thanks to event sponsors, UW Medicine, UW Athletics, UW Recreation, AT&T, Bondi Band and KIND Bars!