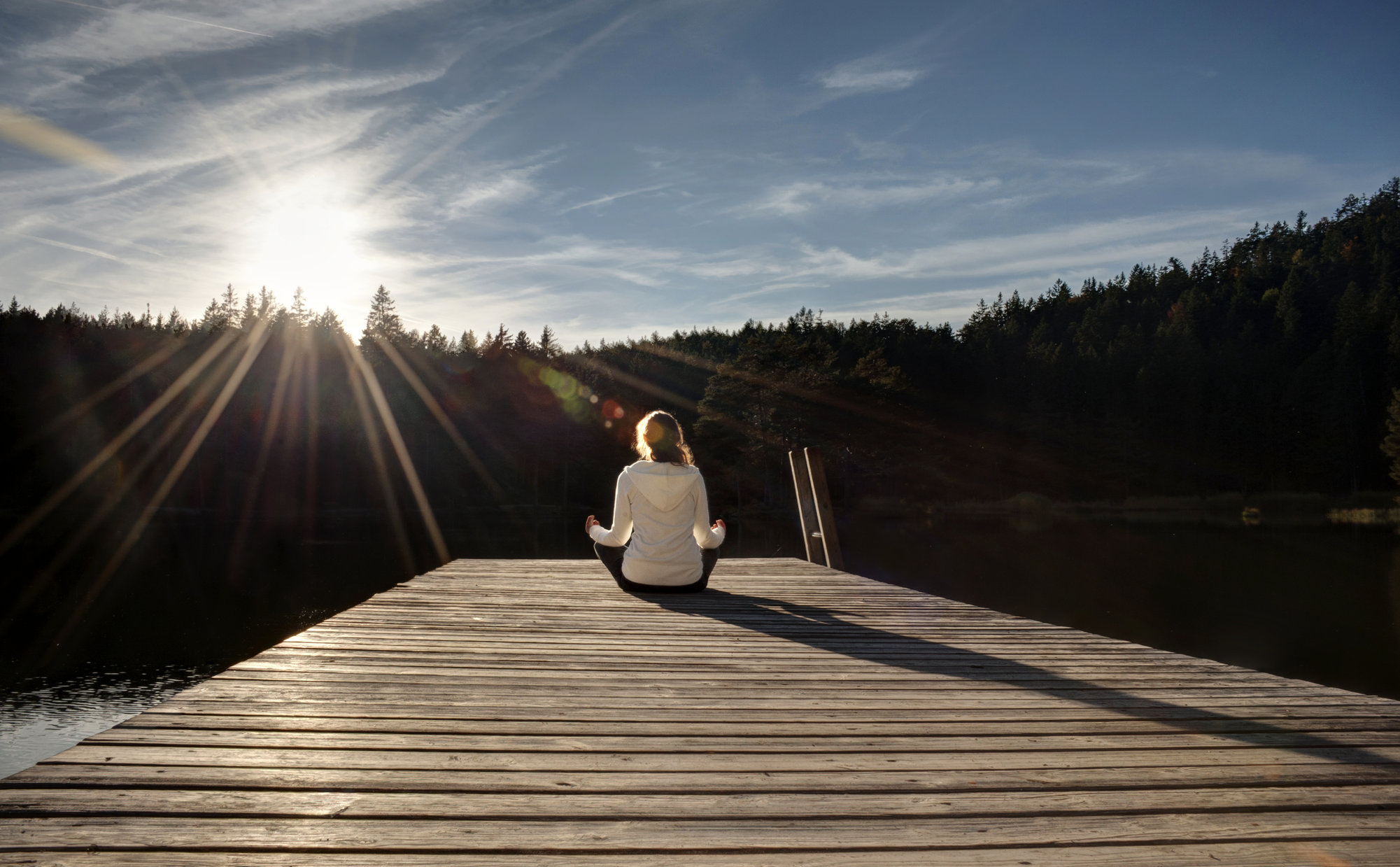 Easy Ways to Try Meditation Today
UPDATE:
Back by popular demand, Clinical Assistant Professor Anil Coumar is offering another free meditation session:
Thursday, November 13, 2014
noon – 1:00 p.m.
HUB room 250
We are so pumped to have this as the first Stress Less Holiday Seminar! Discover how mediation can help you relax and enjoy this holiday season. Learn two activities you can use each day in your own meditation practice. Anil will take us through the body scan meditation and the breathing space activity. Anil is a clinical instructor at the School of Medicine and a trained physician who practiced in India and England.
Bring a group of coworkers or come solo and spend your lunch hour in this calming introductory session that opens up a path to well-being, improved physical health, and reduced stress. It is recommended you eat a light lunch prior to this session or wait to have your lunch after the event.
___________________________________________________________________
Who wouldn't want to improve self-awareness, reduce stress, and sleep better? I guess that's why meditation is one of the most popular interests of UW faculty and staff.
On August 14, The Whole U Speaker Series presented Dr. Anil Coumar, clinical assistant professor in UW Psychiatry, for a meditation seminar in the HUB. Over 150 faculty and staff took an hour out of their day to learn about meditation and mindfulness and practice together. During this one-hour session, we were guided through 2 exercises: Body Scan Meditation and the Breathing Space Activity.
"Mindfulness is defined as paying attention the here and now, intentionally without judgment." – Anil Coumar
The goal of the Body Scan Meditation is to help expand our mind/body awareness, release tension, and quiet the mind. As Anil instructed us to become aware of each part of our body, we were asked to observe and notice what sensations, both good and bad, were in each part of the body. The body scan lasted about 20 minutes and then he asked us to slowly open our eyes. The room was dead quiet. I was aware of my body and felt refreshed, like I just woke up from a revitalizing power nap!
Try it by downloading this podcast.
"Anxiety happens when we project the future and get scared. The only time that exists is the present." – Anil Coumar
Next, Anil took us through the second exercise: the three-minute Breathing Space Activity. The biggest excuse why people don't meditate is lack of time. Who can't find three minutes in a day? Meditate while driving, walking, or even while eating! The three goals of the Breathing Space Activity are to become aware, gather and focus attention, and expand attention.
This activity can be used as a daily practice or as a coping mechanism. Anil primarily uses it as a coping mechanism and I think I will too. I found this activity easy to follow and useful. I couldn't believe how different I felt after three minutes of mindful breathing! My body was calm and my mind was at ease.
Directions for the three-minute Breathing Space Activity are below. If you're feeling overwhelmed or have a big challenge ahead, try it! Things look more manageable on the other side.
At the end of the session, a gift certificate for a 60 minute massage from Dreamclinic was awarded to the person who could define the term: MINDFULNESS. Jessica Parrott, human resources specialist in Academic HR, was the winner! Thanks to Dreamclinic for donating the massage and offering a 10% discount to faculty and staff!
Taking an hour out of my day for an outside activity can sometimes feel more stressful than relaxing. However, the two exercises cleared my mind and left me feeling refreshed and ready to tackle the day. I can't believe the difference an hour of meditating makes! Thank you to Anil for providing clear directions and tactical resources for how to continue these practices in our daily lives.
If you missed this session, don't worry, Anil has kindly agreed to come back in November to host another meditation session! Keep your eyes peeled on The Whole U website or social media for more information.
Three-minute Breathing Space meditation
Provided by: Anil Coumar
Step 1: Becoming aware
Deliberately adopt an erect and dignified posture, whether sitting or standing. If possible, close your eyes. Then, bring your awareness to your inner experience and acknowledge it, asking: what is my experience right now?
 What thoughts are going through the mind? As best you can, acknowledge thoughts as mental events.
What feelings are here? Turn towards any sense of discomfort or unpleasant feelings, acknowledging them without trying to make them different from how you find them.
What body sensations are here right now? Perhaps quickly scan the body to pick up any sensations of tightness or bracing, acknowledging the sensations, but, once again, not trying to change them in any way.
Step 2: Gathering and focusing attention
Now, redirecting the attention to a narrow 'spotlight' on the physical sensations of the breath, move in close to the physical sensations of the breath in the abdomen . . . expanding as the breath comes in . . . and falling back as the breath goes out. Follow the breath all the way in and all the way out. Use each breath as an opportunity to anchor yourself into the present. And if the mind wanders, gently escort the attention back to the breath. 
Step 3: Expanding attention
Now, expand the field of awareness around the breathing so that it includes a sense of the body as a whole, your posture and facial expression, as if the whole body was breathing. If you become aware of any sensations of discomfort, tension, feel free to bring your focus of attention right in to the intensity by imagining that the breath could move into and around the sensations.  In this, you are helping to explore the sensations, befriending them, rather than trying to change them in any way. If they stop pulling for your attention, return to sitting, aware of the whole body, moment by moment.
The hourglass shape of the Breathing Space
It is helpful to view your awareness during the Breathing Space as forming the shape of an hourglass. The wide opening at the top of an hourglass is like the first step of the Breathing Space. In this, you open your attention and gently acknowledge whatever is entering and leaving awareness.
The second step of the Breathing Space is like the narrowing of the hourglass's neck. It's where you focus your attention on the breath in the lower abdomen. You focus on the physical sensations of breathing, gently coaxing the mind back to the breath when it wanders away. This helps to anchor the mind – grounding you back in the present moment.
The third step of the Breathing Space is like the broadening base of an hourglass. In this, you open your awareness. In this opening, you are opening to life as it is, preparing yourself for the next moments of your day. Here you are, gently but firmly, reaffirming a sense that you have a place in the world – your whole mind–body, just as it is, in all its peace, dignity and completeness.