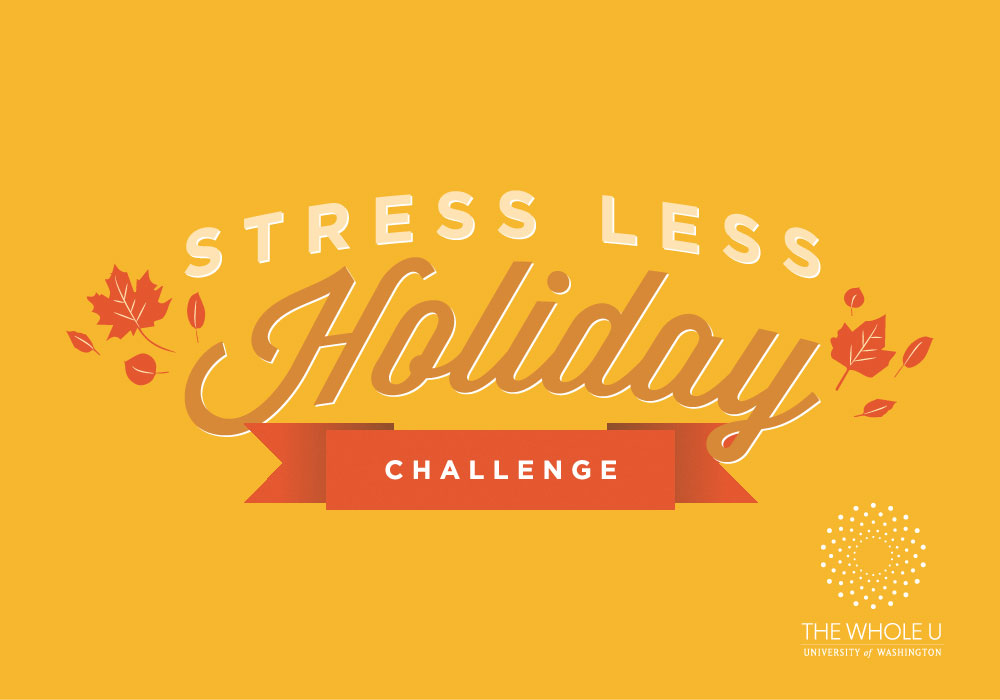 Stress Less Holiday Challenge–Register Now!
I love the holidays, but I also dread them a little bit. I want to enjoy the traditions and festivities, but it seems like I'm always behind somewhere. Between gifts, hosting guests, budgets, and all that food, it can be hard to stay on track and focused on what really matters. That's why The Whole U is getting way ahead of the holidays so that 2014 can be the least stressful holiday season ever!
How does it work? Simply register for the eight-week program. Starting November 10, we'll send you a weekly email with a brief article full of tips on that week's stress less topic. Also, If you're looking to preserve your "me" time, we support you and we'll deliver an optional 300-calorie-burning workout and a healthy holiday recipe. We will also have a Stress Meter so you can test your stress after trying each weeks tips. Anyone who reports their stress level will be entered in a weekly prize drawing.
Here are the topics we'll be focusing on:
Week 1 – Nov 10 – Manage Stress with Meditation
Week 2 – Nov 17 – Exercise Your Way Through Stress
Week 3 – Nov 24 – Find Happiness in Giving
Week 4- Dec 1 – Top Gift and Decorating Ideas
Week 5 – Dec 8 –  Plan and Prep the Menu
Week 6 – Dec 14 – Host with Ease
Week 7- Dec 22 – Try New Holiday Traditions
Week 8- Dec 28 – Reset for the New Year
Along with the weekly emails, there will also be five seminars that go in-depth into topics like parenting around the holidays, mediation, and cooking. Participants who attend any of the seminars will receive a NEW Whole U tee.
Let's reduce our stress together throughout the holidays by taking advantage of the knowledge and creativity here at UW. Sign up now and get ahead of the holidays with us!