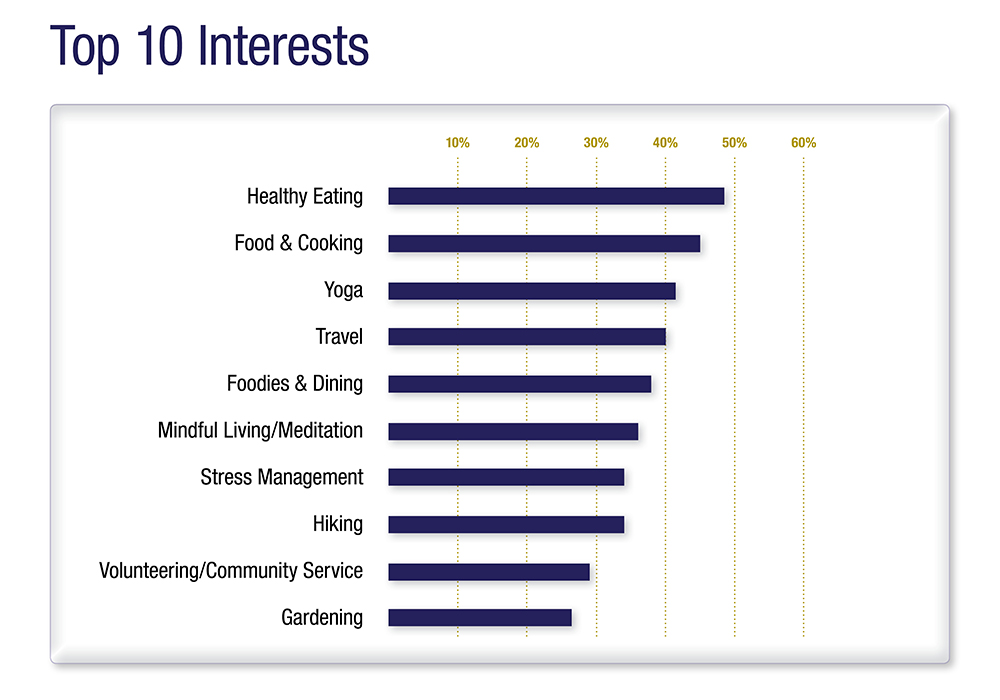 Survey Says: Healthy Eating, Food & Cooking, Foodies & Dining
The results of our first community interest survey are in and one thing is certain—we like to eat! In order to better understand the topics that interest UW faculty and staff, we asked a series of questions on healthy living, engagement with culture, and work-life interests. What we found was a surprising amount of consensus, and perhaps hunger. The areas of most interest according to the 667 faculty and staff that shared their insights were Healthy Eating, Food & Cooking, and Foodies & Dining.
Food was not the only area that showed a cluster of interest. Other popular topics included: Yoga, Travel, Mindful Living/Meditation, Stress Management, Hiking, Volunteering/Community Service, and Gardening. Here's who completed the survey: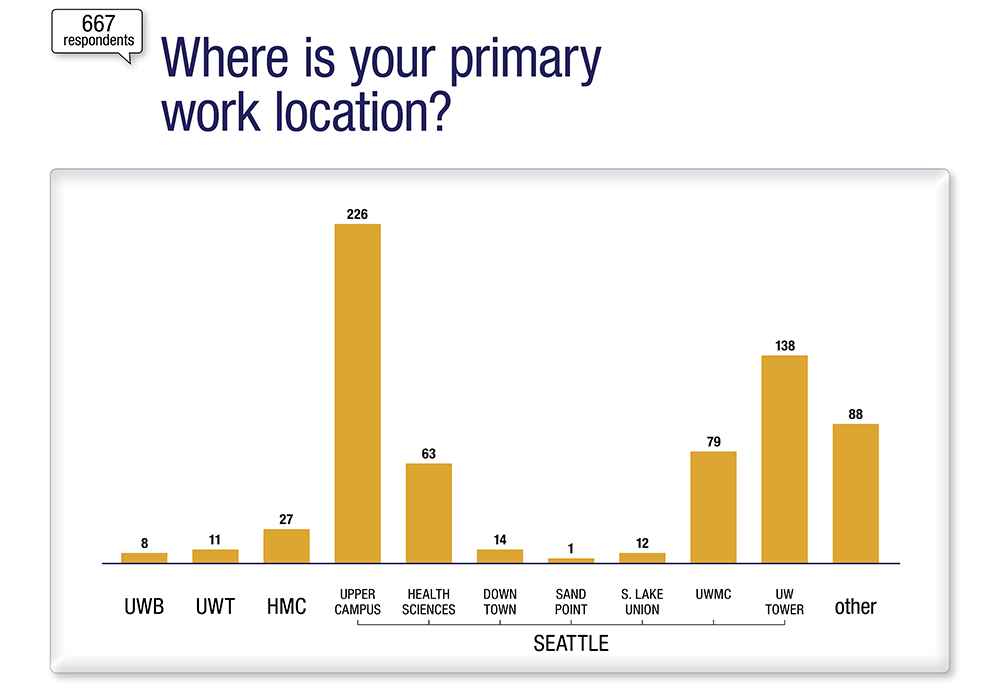 We also learned valuable information on days and times that work best for in-person events: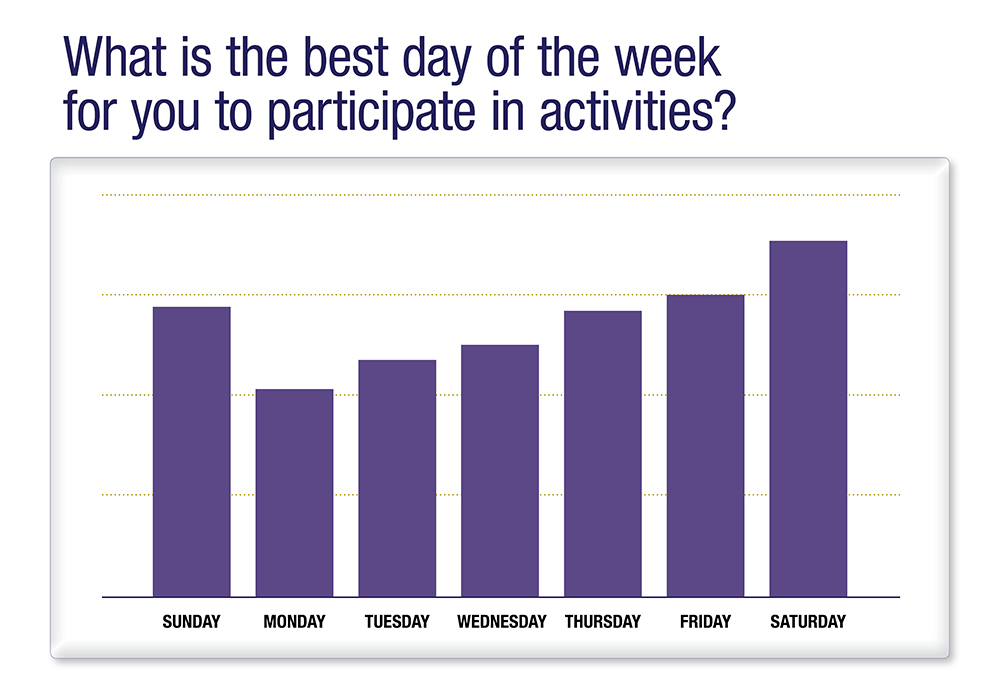 Over the next few weeks, The Whole U team will be working to create new partnerships within and outside the UW to develop new activities, and to promote existing resources that align with these interests. Armed with the road map provided by these results, we are excited for what's to come.
Thanks again to everyone who filled out the survey. Remember, it is never too late to share your ideas with us. Email us at wholeu@uw.edu at any time and we look forward to working with you to make the UW an even better place for faculty and staff!
If anyone is interested in the full results, please feel free to email me and I can get you a spreadsheet with the results.