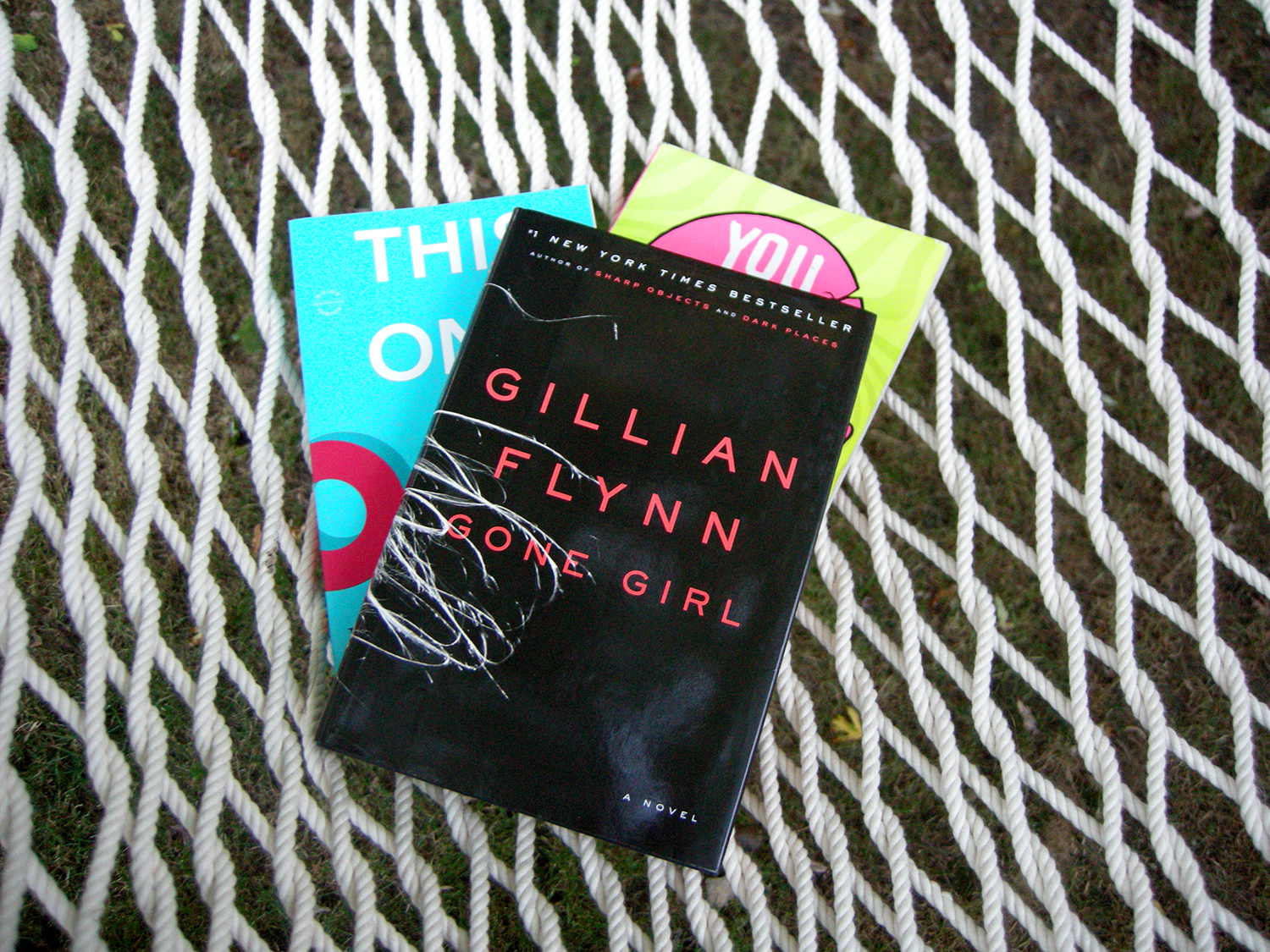 10 Good Books to Read in a Hammock
It's summer and time to relax. Now is definitely not the time for serious, pressure-inducing books such as Why Aren't You Wealthier or Exploring the Theory of Achieving Inner Awesomeness*. Now is the time to get lost in other worlds and to escape for a while. Now is a good time to read fiction.
I decided to go straight to our own experts for fiction recommendations: library staff at the University of Washington!
UW Tacoma Libraries, take it away:
Both Ways is the Only Way I Want It by Maile Meloy (an excellent collection of short stories)
The Absolutely True Diary of a Part Time Indian by Sherman Alexie
The Girl's Guide to Hunting and Fishing by Melissa Bank
Problems with People by David Guterson
Atlas Shrugged and We Are Living by Ayn Rand
Now it's your turn, UW Seattle:
Where'd You Go, Bernadette by Maria Semple
Gone Girl by Gillian Flynn
The Goldfinch by Donna Tartt
The Invention of Wings by Sue Monk Kidd
I hope you'll choose one (or more!) of these good books and take part in a classic summer pastime: leisure time with a captivating read.
Special thanks to Whole U Ambassadors Anna Salyer and Heidi Nance, and their well-read library colleagues.
*okay, not real book titles
Related: Take a Journey, Join a Book Club