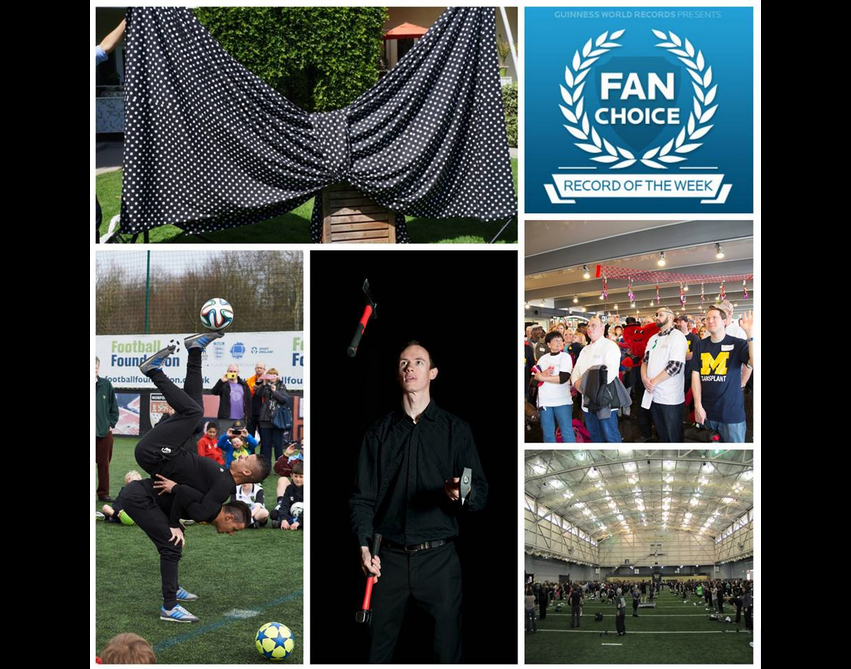 Your Vote Counts for The UW!
The Whole U team is proud to announce that our kettlebell record is up for this week's Guinness World Records Fan Choice Record of the Week with a chance to win the Fan Choice Record of the Year award.
In order to win, we need the most online votes by 9 p.m. on Thursday, May 22. Anyone can vote, so please vote now and then share the link with your colleagues, friends, and family:
http://www.guinnessworldrecords.com/news/2014/5/fan-choice-may-16-vote-now!-57347/
Breaking the record was an incredible feat with all of the details, guidelines, and rules that went into the record. We had 924 faculty and staff successfully complete the workout!
Following the event, over 150 people met with Coach Marti Young to learn more skills and nearly 600 have requested her kettlebell handbook. Congratulations UW for making staying healthy a priority and part of the UW culture.
We currently are in the lead with the most votes but we need your help! Vote, share, and let's WIN again.
Related: UW Faculty & Staff are Certified "Officially Amazing"