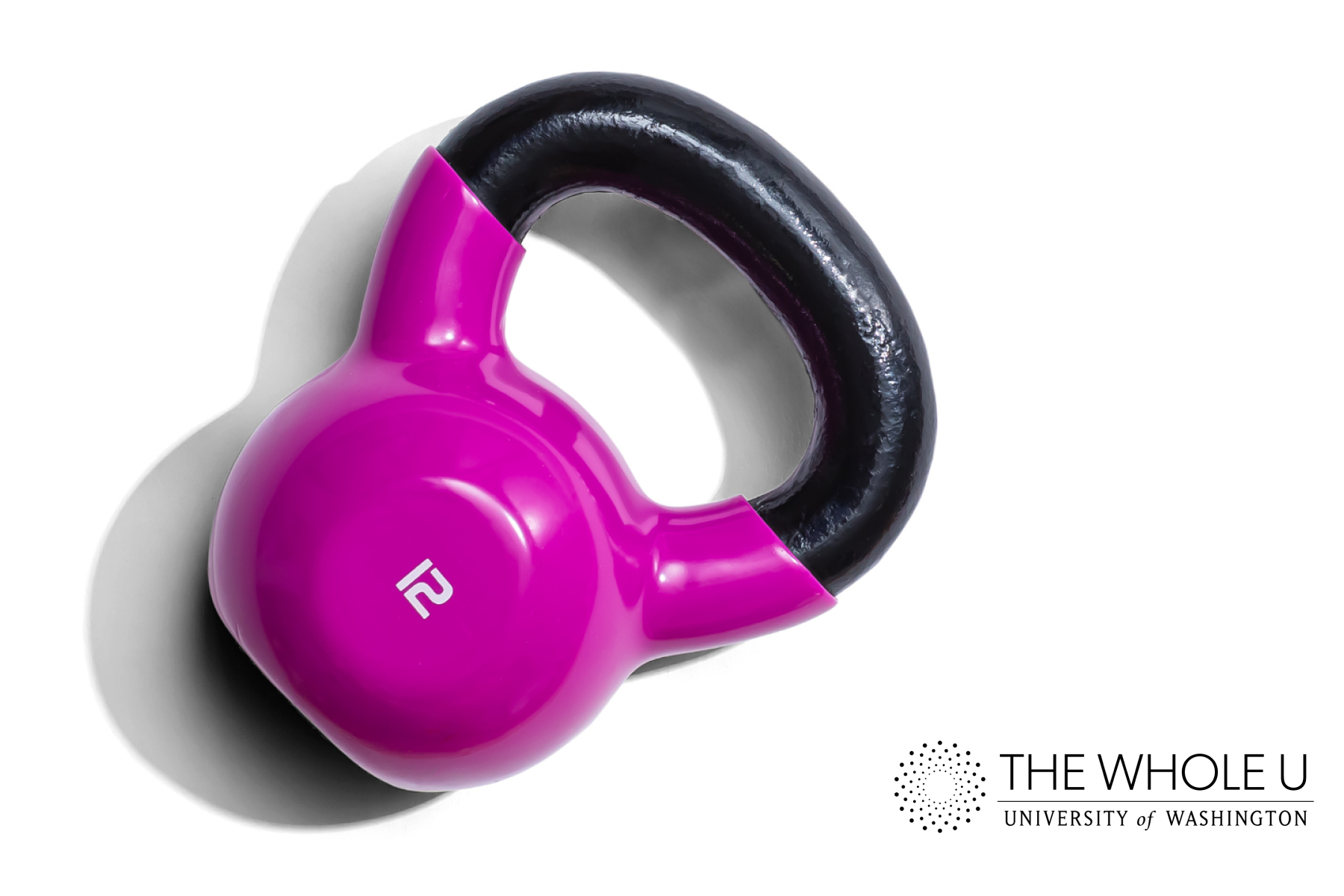 Virtual Kettlebell Workout Custom-Made for UW
One of the great things about The World's Largest Kettlebell Workout was that everyone received a free kettlebell to take back to work with them. But now that you've got a kettlebell, what to do with it? There's been kettlebell scrambles everywhere from Kane Hall to the Tower, with more groups springing up all the time, but obviously not all faculty and staff can get to those events. Marti Young, CrossFit trainer, took the time to make a detailed handbook so that everyone can get the benefits of a great kettlebell workout:
Use this handbook to get the most out of your "portable gym." It includes color photos and a clickable Table of Contents for easy reference. You can use this at home or during a break…whatever makes sense for you. If you'd like to ask questions or find a kettlebell group on campus, join Heavy Metal Caucus and post to its wall.
Kettlebells are great for weight training, strengthening the core, and getting up your heart rate. The Whole U cannot thank Marti enough for making this virtual workout so that everyone can kettle!
If you didn't get a kettlebell, we gave away five on Facebook and we'll be giving more away on Twitter next week.  Follow us for the chance to win!
Have you been using your kettlebell since the big event? What works for you?