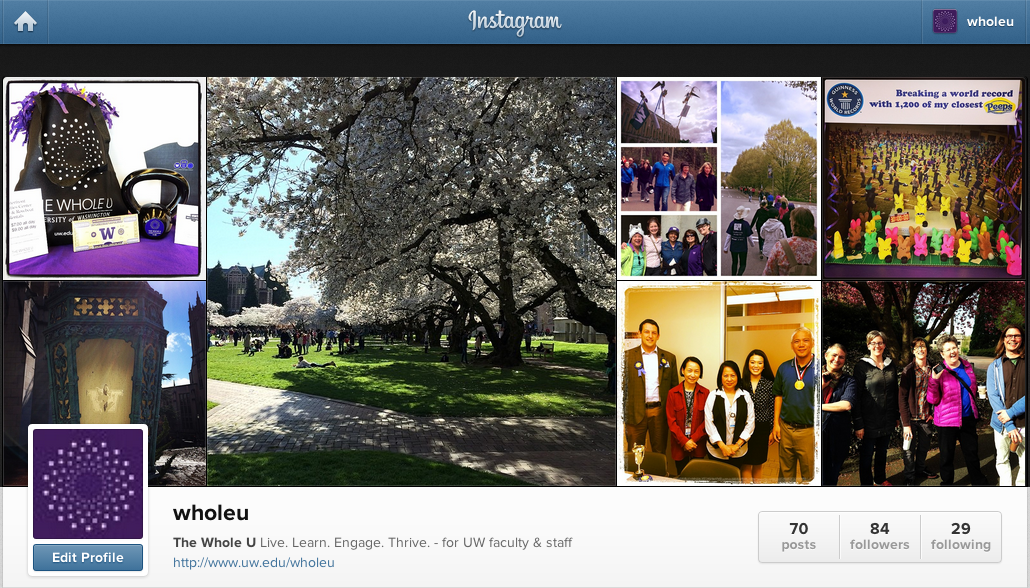 Friday Fun: Social Media News
We know that faculty and staff are too busy to be glued to social media, so here's a recap of the contests and photos you won't want to miss.
Over on Facebook, we're in the middle of a very cool contest: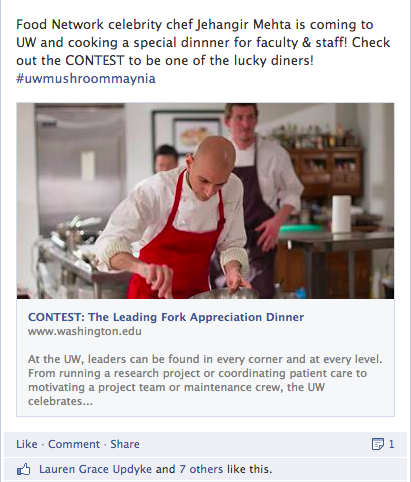 It's not every day a celebrity chef prepares a special meal for faculty and staff!  There are 15 spots at the table and we've only received five nominations, so if you nominate yourself and a collegue, you could both be enjoying Chef Mehta's world famous cooking. Send nominations by Wednesday, May 7 for the highest odds of winning.
We also received the most Likes EVER for promising to give out three Whole U Prize Packs when we reach 1,000 followers. Do you know someone who might enjoy learning about events, prizes, and discounts for faculty and staff? Please let them know about our page!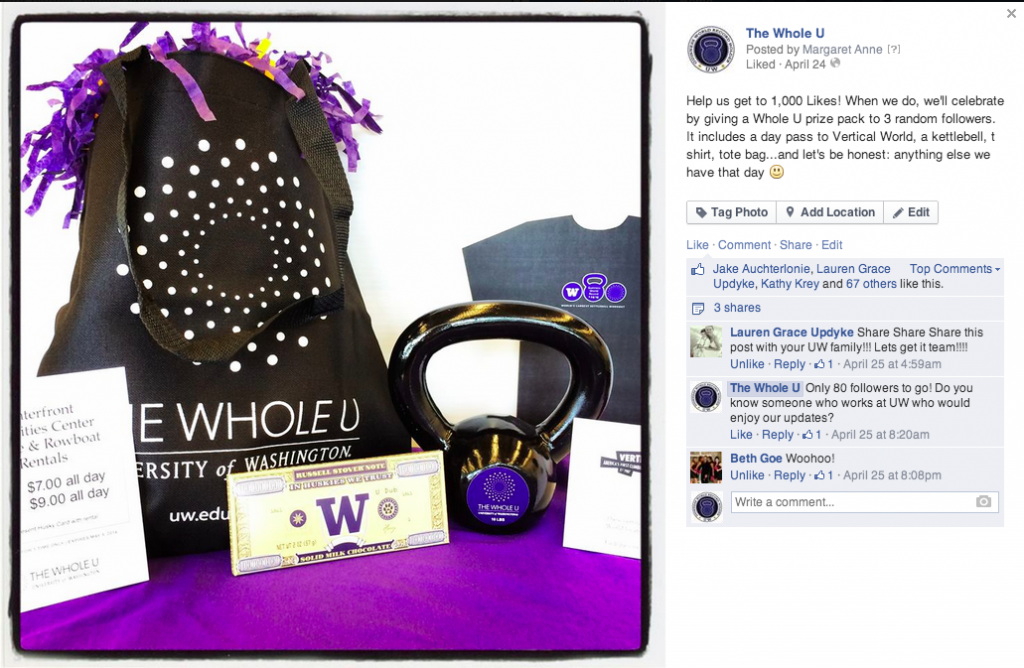 And we're celebrating because we're Guinness official! Were you at the largest kettlebell class in history? Download a cover photo or profile pic (right click to save) to show that you hold a Guinness World Record!
Over on Twitter, we focused on Tweeting and Retweeting tips, discounts, and campus events. For example:



We're always looking for timely info relevant to faculty and staff.  Please tag us @UWWholeU if you see something we should share!
And Instagram is my personal fav because you get to see what people are up to. For instance, Dr. Matt McGarrity and other faculty members agreed to be pied in Red Square to raise money for Relay for Life: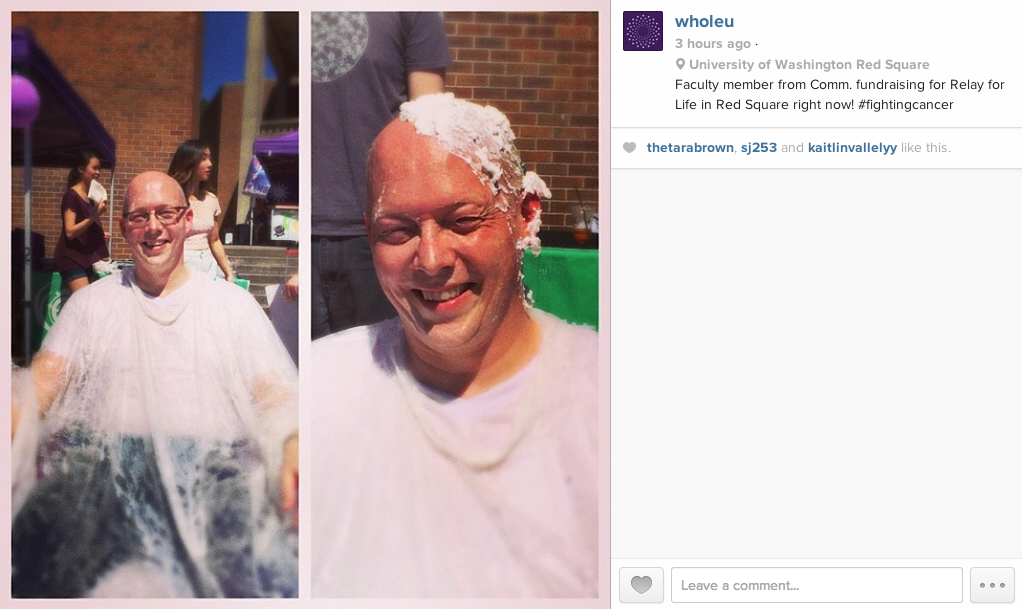 It was perfect weather for National Walking Day: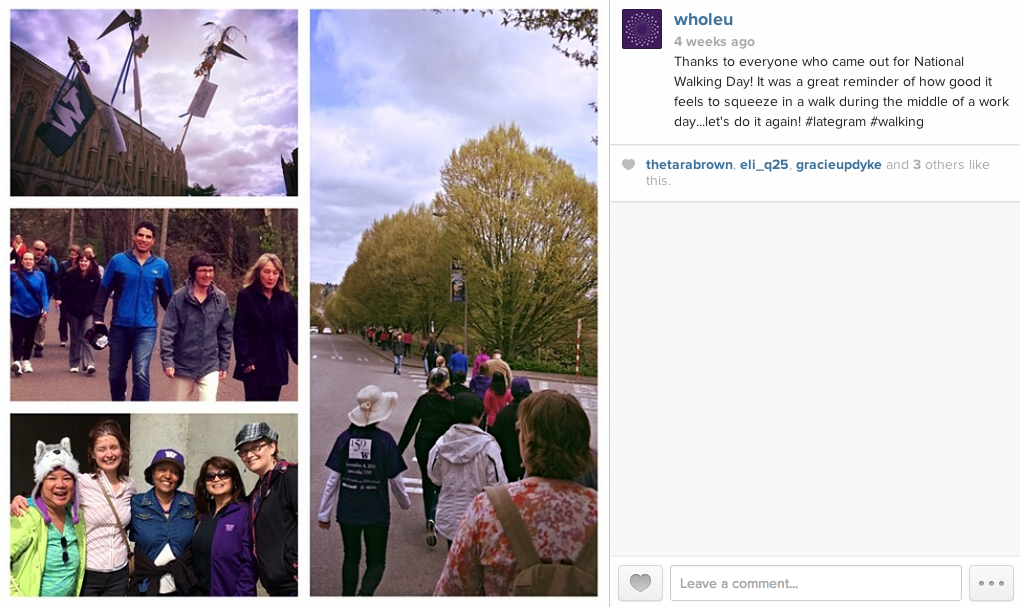 And the Department of Opthalmology in Harborview is committed to wellness together: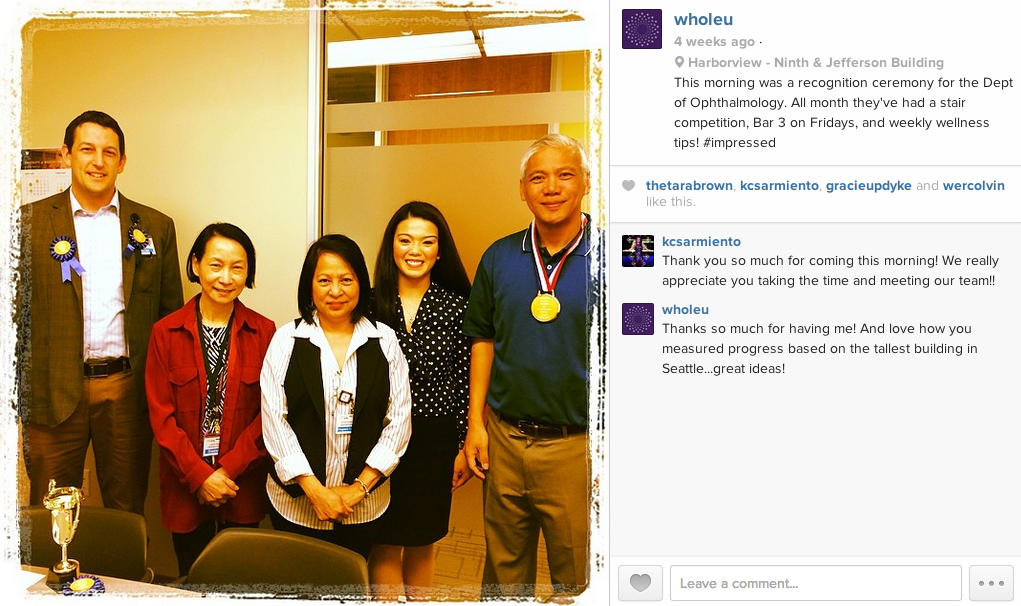 Follow us to see more great images!
Do you know of something we should feature on social media? Please email me!