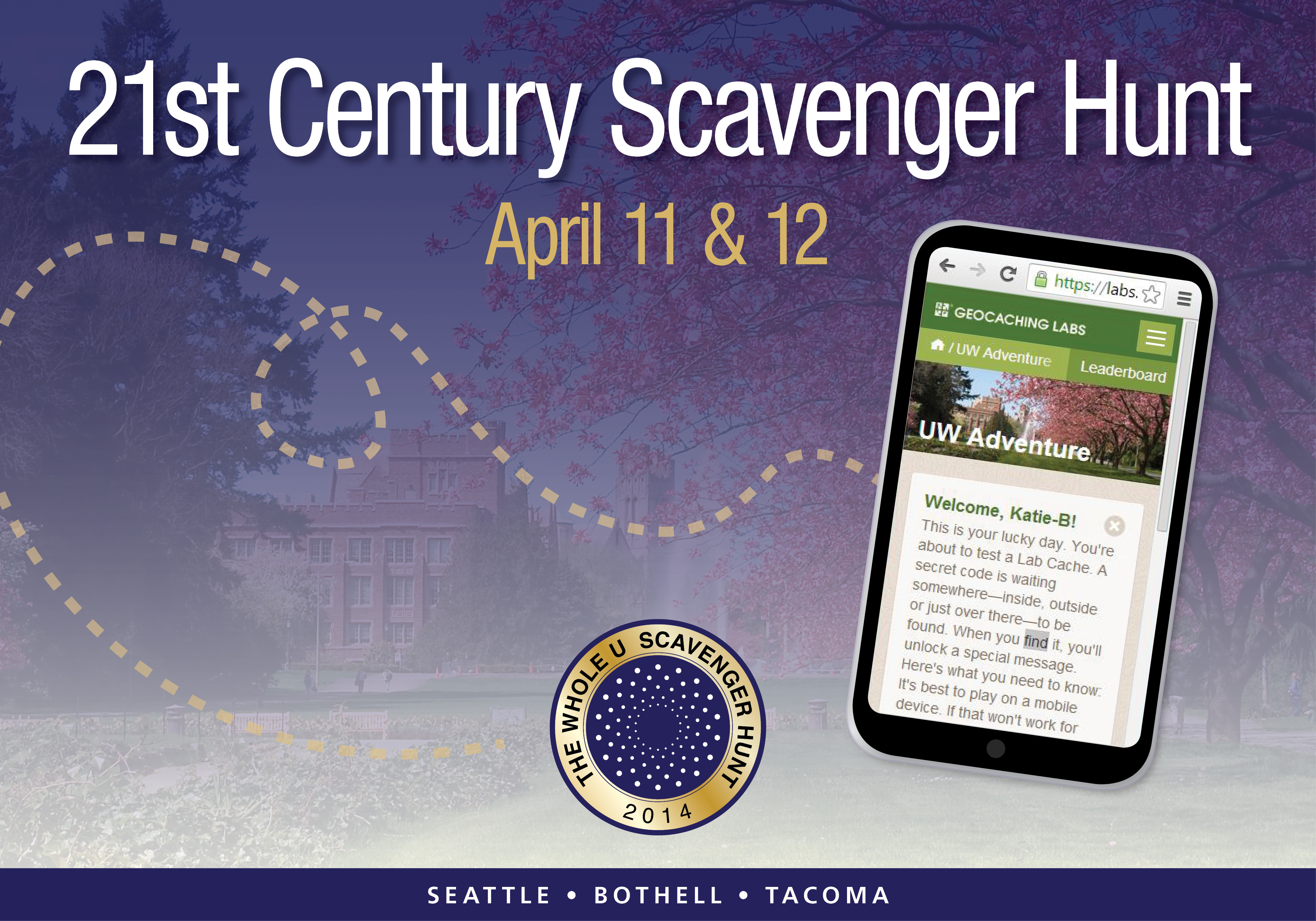 9 Ways This will be a Scavenger Hunt Like No Other
How do you run a Scavenger Hunt that spans three campuses and two days? You use technology! The Whole U has partnered with Groundspeak, a local company that is the worldwide leader in geocaching. Since 2000, people have used GPS devices to find hidden treasures (called caches) all over the planet. But we're taking this concept to the next level to create a full-fledged, GPS-enabled Scavenger Hunt!
This means you'll be able to login to the Scavenger Hunt website from your smartphone to receive location specific clues and navigation! If you Hunt on the Seattle campus, for example, there will be 7 to 8 secret locations to find. Wherever you start the Hunt, the website will lead you to the location that is closest to you. No need to have a paper map of campus—the navigation help will make the Hunt fun even if you don't already know every corner of campus. Once you find a location, you'll be asked a trivia question about that spot. These questions will be answerable if you're there, but near impossible if you're not. Correctly answer the question and BAM!: you've earned a smiley. Collect them all to earn a medallions and head to the final, celebratory locale! At this location you'll receive Whole U souvenirs, sign the winner's banner, enjoy some snacks, and mingle with other faculty and staff. Everyone who completes the Hunt will also be entered to win the grand prize: four seats in the VIP box for the UW Night at the Mariners on Saturday, July 12. You and three friends or family members will get to cheer on the Mariners against the Oakland A's with UW leaders!
So here are the top reasons this will be a Scavenger Hunt like no other:
Every team will be guided with location-specific information
On Friday, the Hunt will be happening on three different campuses at the same time
It could be the last weekend to see the Cherry Blossoms!
You can race your coworkers or friends to see which team makes it to the final location first
You'll be able to share your photos, ask questions, and see how other teams are doing using the hashtag #wholeuhunts on Twitter or Instagram
Hunt on your schedule: you could find one location before work, four during your lunch break, and the rest the next day. Or you could do the whole Hunt at once. It will take 60-90 minutes total depending on your pace, but you can break it up if you want.
You'll earn prizes at some locations. Others will be hidden gems on campus.
The last location will be a celebration with The Whole U team and we'll be raffling off a prize every hour!
Groundspeak has never before attempted an adventure of this size, but we know that the University's faculty and staff are just the adventurous group to give it a try!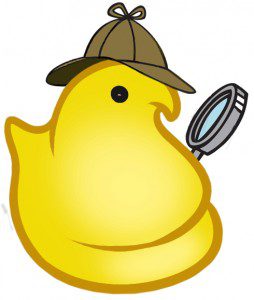 We're so excited about this Scavenger Hunt that we're having a Peep Contest leading up to it. Enter now to win prizes and have your work featured during the Hunt!
Are you excited to celebrate spring and explore UW in a whole new way? Let us know in the comments below!