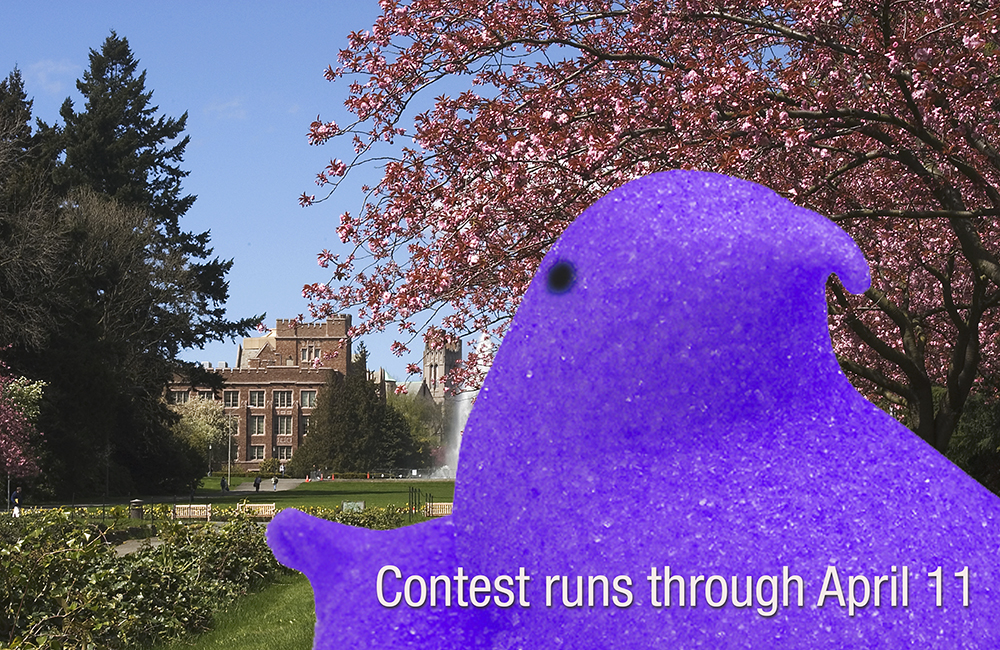 We are having a Peep contest to celebrate spring and the Whole U Scavenger Hunt on April 11 and 12! It's time to get creative and have a little fun sharing our favorite UW locations or scenes with the famous Peeps. Peeps on Parade in Padelford? Peep chicks going for a swim in Drumheller Fountain? Husky Peep Building? Gerberpeep? The peepabilities are endless!
At first I had never heard of a Peep contest and didn't really understand the whole activity, but it turns out that there's a long tradition of them everywhere from the Seattle Times to the Washington Post. If you've never seen a Peep diorama, Google it! You won't believe the creativity, until you start dreaming up your own diorama. Coming up with a unique concept and pun is surprisingly rewarding.
How to Play:
Individuals or teams can compete
Think of a scene and sketch it out
Make a title and caption for the scene. Points for puns!
Make your diorama using a shoebox and props to bring the fluffy chicks and bunnies to life
Take photos of your diorama. Email your pics to us before April 10, and let us know if you're competing as a team or an individual
The Prizes:
The top individual will receive a $25 Amazon gift card
The top team will receive free ice skating passes and pizza
The top 5 dioramas will be featured during the Scavenger Hunt and will have maximum bragging rights!
Where would Peeps go at UW? What's your favorite secret spot that a Peep could discover? Can't wait to see what you come up with! On your marks, get set, PEEP!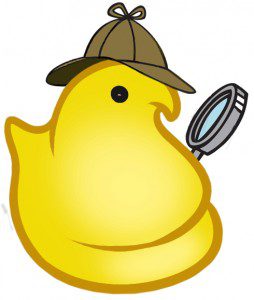 UPDATE: The Whole U team made a sample diorama: Breaking a World Record with 1,200 of my Closest Peeps. Check it out for inspeepration!