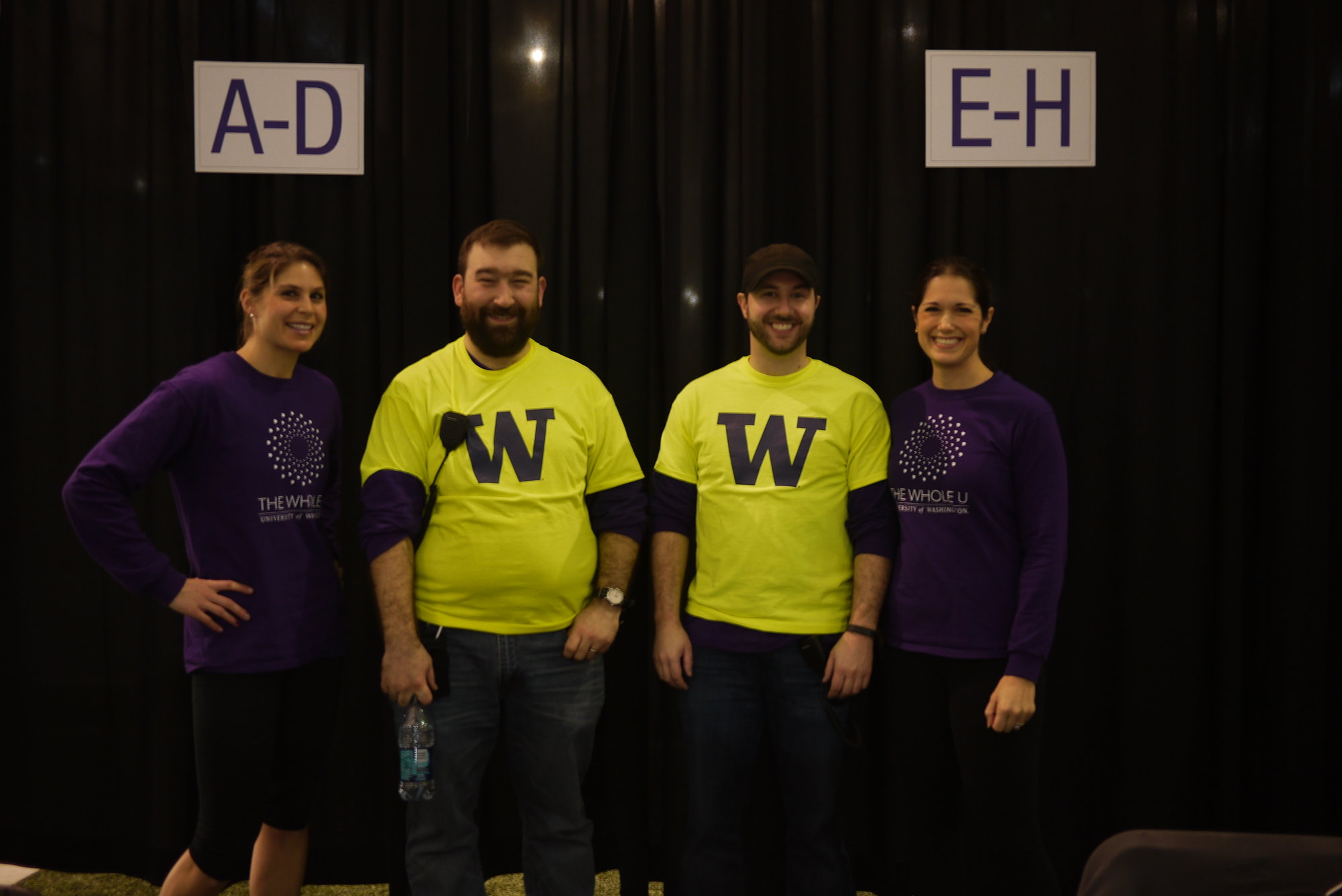 What's Next for The Whole U?
Well it's been one month since we launched The Whole U, and what a busy month it has been! We have grown the content on our website to 35 articles and 116 discounts, launched the Community Interest Survey and an Activity Toolkit, and have 135 Whole U ambassadors working to bring Whole U resources to their corners of the University. We also got to welcome over 1,300 faculty and staff on all the campuses to the World's Largest Kettlebell Workout.  It was really fun meeting new people at the Check In table (that's me above, third from the left). For all of us on The Whole U team, it was a blast to see everyone get together like this and to kick off the program in such grand fashion. Thanks to all of you who joined in!
During February, we will be analyzing the results of the Community Interest Survey, reporting on the results, and developing programming that meets the interests of our community. We will also be promoting several upcoming events that we have already been working on including:
Thanks so much for the warm welcome that you have all given us here at The Whole U! We are a small team, so we rely on crowdsourcing to help us prioritize where we put our energies. Doing something great in your worksite? We can promote what you do, share the idea, and reward your efforts. Have an idea for a discount, activity, seminar, or partnership? Let us know, and we will work to make it happen!  We are here to be responsive to your needs and interests, so the more information we have, the better. Thanks for joining us, and we look forward to continuing to connect you to all the great things that make the UW a vibrant and fantastic community.