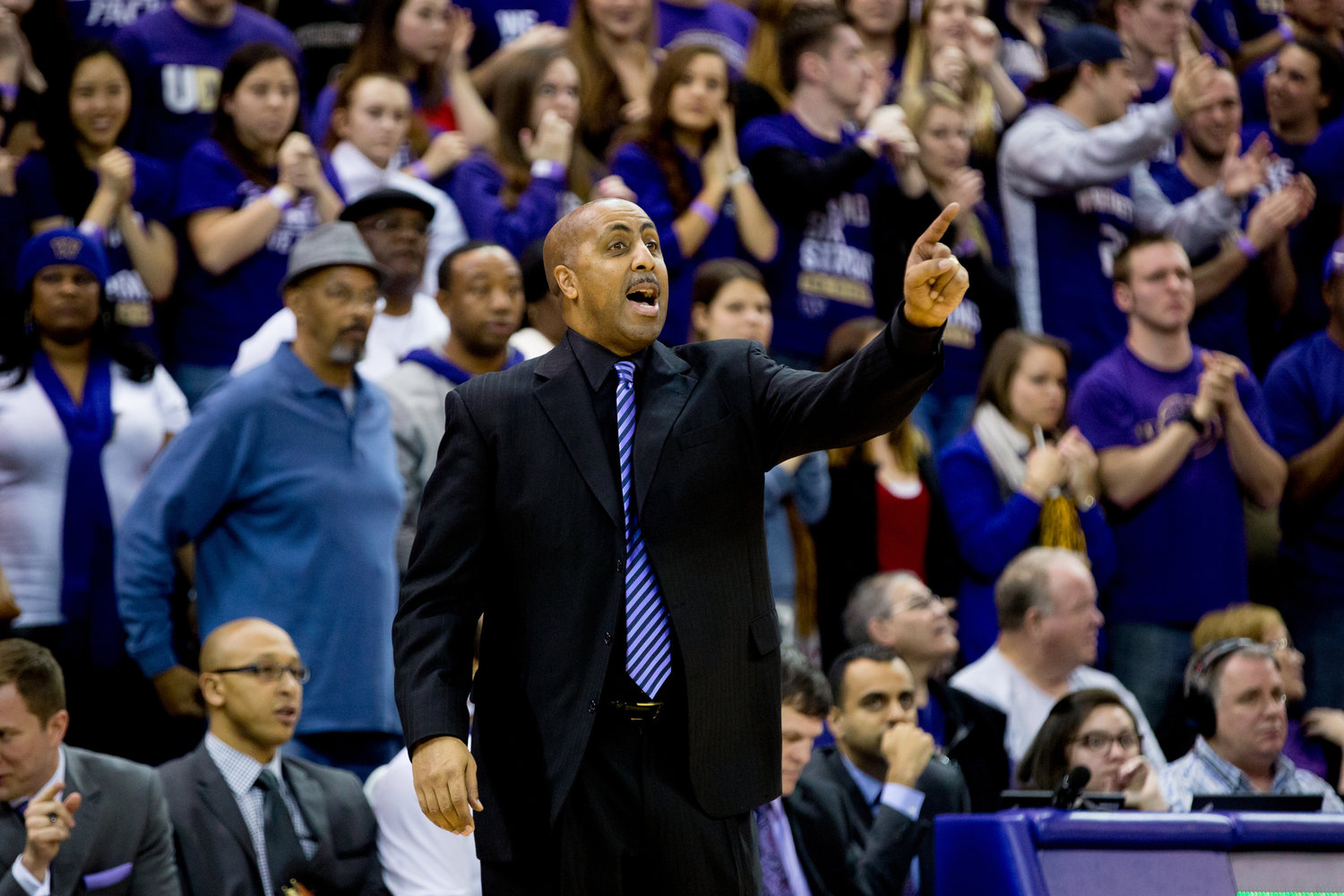 Whole U Speaker Series: Coach Romar's Playbook on Making a Difference in Your Community
The Whole U is proud to announce that Coach Romar will speak about volunteering and community engagement with faculty and staff on Thursday, February 27 from noon-1 pm at the Don James Center. Bring your lunch and enjoy this inspirational talk about starting his own foundation, the volunteer work of his players, and the central role of service in his personal philosophy. This is a free event, but registration is required.
Coach Romar is a natural fit for The Whole U's first seminar for two reasons. First, he bleeds purple. He attended UW from 1978-80, and has been coaching here since 2002. He routinely describes being the head basketball coach at UW as his dream job, and is currently the longest-serving basketball coach in the Pac-12. According to the UW Athletics website, "The Huskies are enjoying their greatest stretch of success in team history under the direction of Romar," including six NCAA tournament appearances.
In addition to Coach Romar's tenure and success on the court, he always makes time to give back to the community. Along with his wife, he created the Lorenzo Romar Foundation for the prevention of domestic violence and educational assistance for disadvantaged youth. He has also participated in activities with the American Cancer Society's Coaches vs. Cancer and the Make-a-Wish foundation. Just as importantly, he encourages his players to work in the community. We are excited to hear what Coach Romar has coming up in 2014 and to be inspired by his example.