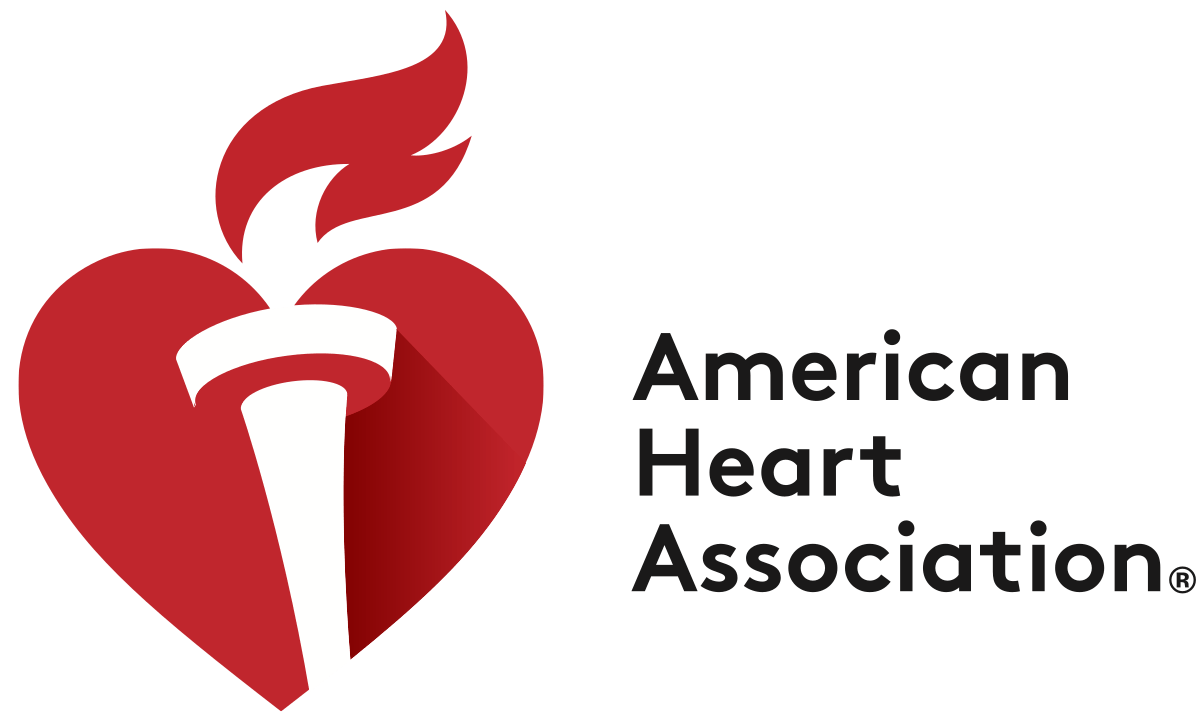 Walk for heart health with UW Medicine
Did you know that heart disease affects one in every four adults and is the leading cause of death in the United States?
Being physically active is one of the best ways to support your heart health. According to the American Heart Association, exercising 30 minutes a day, five days a week will improve your heart health and help reduce your risk of heart disease.
Imagine what would happen if thousands of us chose to walk together.

That's exactly what's going to happen on Saturday, October 14, at the American Heart Association's Puget Sound Heart and Stroke Walk.

This 5k raises funds for heart research, treatment, and education. Register here!
Participating is the ultimate feel good, do good Saturday morning activity!
---
---
So why join us to walk? Why not? With over 110 UW Medicine teams to join, there are so many reasons. Here are a few that resonate most with us:
Support impactful research and innovation.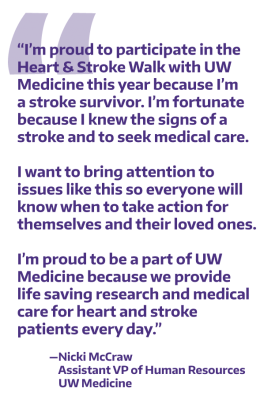 As the leading cause of death for both men and women in the United States claiming some 610,000 lives a year, heart disease is a health issue that must be addressed at all stages. Every dollar raised to support the American Heart Association makes a huge difference in the development of new technology and research that will help prevent heart disease and help those with it.
"The AHA is absolutely critical to helping develop an environment where people who want to help patients with heart disease and help prevent heart disease are actually able to do that," says Kevin O'Brien, a cardiologist at UW Medical Center whose first grant as a cardiology fellow was from the AHA.
"AHA funding has a really powerful amplifying effect helping to launch and sustain people's careers in academic medicine. They also do wonderful work in education around heart disease and helping people manage, treat, and prevent it."
Walking is a great cardio workout and can improve cardiovascular health.
What could be better than spending the morning outside with friends, family, and colleagues enjoying—and benefiting from—a walk? It's simply one of the best things you can do for your own heart health.
Walking at least 30 minutes a day, five days a week can reduce your risk for coronary heart disease by about 19 percent. Aerobic exercise improves the bodies circulation, which results in lowered blood pressure and heart rate.  The benefits don't stop there! Along with strengthening the heart, aerobic activity has been found to improve cognitive function, activate your immune system, and improve your mood. It also has been shown to reduce the risk of type 2 diabetes and help control your blood glucose.
Have aspirations of building strong walking habits on your way to a healthier heart? The Heart & Stroke Walk is a great place to start!
Show up to rep purple and gold!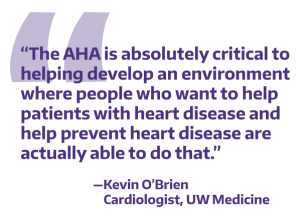 Let everyone know UW Medicine is a force to be reckoned with. UW Medicine has always been an active participant in the Puget Sound Heart and Stroke Walk, but this year, let's really make some noise.
UW Medicine has raised $2,835 and looking for more walkers in The Whole U community. Can we get more than 1,200 walking this year?
---
So what are you waiting for? Grab your friends and family, and sign up. Be sure to stop by the UW Medicine tent for goodies and some Husky spirit too!
October 14 walk schedule:
8:30 a.m. — Festival opens
10:00 a.m. — 5K & 1-Mile walk/run
If you are looking to learn more about heart disease, and symptoms of a heart attack or stroke, the American Heart Association's website is home to a host of resources.