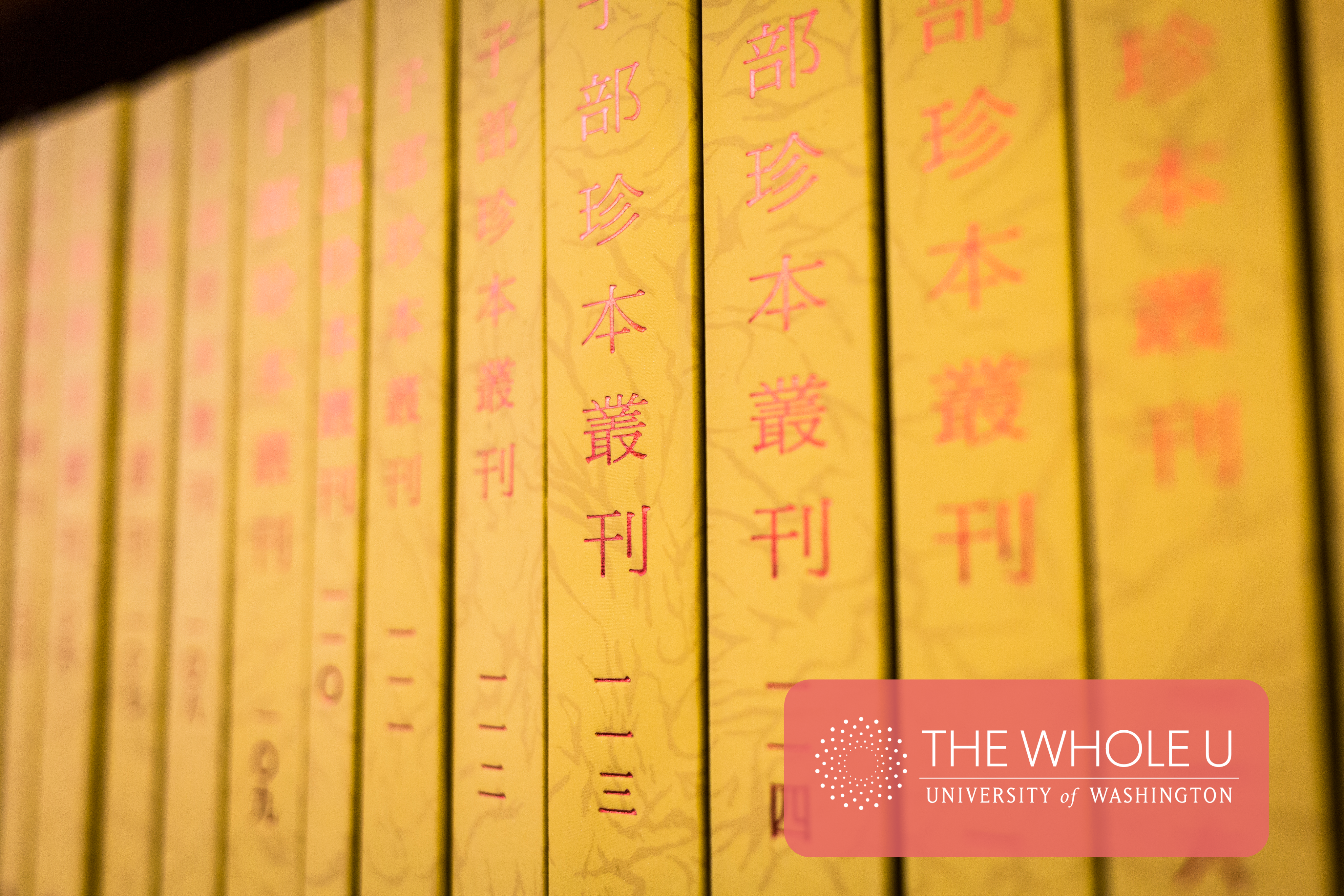 Celebrate AANHPI Heritage Month
May is recognized as National Asian American, Native Hawai'ian and Pacific Islander (AANHPI) Heritage Month, an opportunity to celebrate the diverse people, cultures and communities whose contributions have greatly enriched American life.  
The United States first recognized AANHPI heritage in 1978. The weeklong recognition was extended to a monthlong celebration in 1992 commemorating the rich heritage of the AANHPI community. The 2023 recognition theme is "Advancing leaders through opportunity," emphasizing the creation and nurturing of leadership opportunities up to and including the highest ranks of public office for Asian, Native Hawaiian and Pacific Islander people.
The AANHPI community in the U.S. represents 26 ethnicities and has more than 67 unique languages and dialects.
The month of May was chosen to commemorate the immigration of the first Japanese to the United States on May 7, 1843, and to mark the anniversary of the completion of the transcontinental railroad on May 10, 1869. The majority of the workers who laid the tracks were Chinese immigrant workers.
Did you know? According to the U.S. Census Bureau, in 2018 there were more than 21 million Asian residents living in the U.S. from a region that covers more than one-third of the earth. The Asian American population is the fastest growing in the U.S. and is expected to continue over the next decade.
In the Pacific Northwest, AANHPI communities have long been integral to our region's history and cultural heritage, with documented settlements in the area dating to the early 19th century. Some historical records suggest the presence of Pasifika peoples (Native Hawai'ians and Pacific Islanders) as far back as the 18th century, prior to the first Asian immigrations.
Pasifika refers to the peoples of of Oceania (Polynesia, Micronesia and Melanesia), the Indigenous cultures of Oceania and/or the islands of Oceania. The term emphasizes the distinct cultural identity of Native Hawai'ians and Pacific Islanders from other Asian American cultures.
Seattle's first Chinese settlers came to the Pacific Northwest in the 1860s and 1870s, providing a labor force for the booming lumber mills, fishing operations, and railroads of the region. The region's Native Hawaiian and Pacific Islander community is made up of people with ethnic backgrounds connected to Hawaii, Guam, Samoa, or other Pacific Islands. Today, Washington state has the third largest NHPI population, behind Hawaii and California.
This month — and every month — we can celebrate the many ways that AANHPI people enrich our communities.
---
Get involved
Hui Hoaloha 'Ulana- Hawai'i Club UW
Translated as "a group woven together in friendship," Hui Hoaloha ʻUlana weaves lifelong bonds amongst students brought together by their love or interest for Hawaiʻi. We invite everyone from the University of Washington community to participate in various social and cultural events, as well as sharing our aloha spirit in Seattle. If you have any questions, feel free to leave us a message or browse through our website.
Asian American & Pacific Islander Faculty & Staff Association at UW
Recognizing and honoring the rich ethnic, cultural and social diversity of UW Asian and Pacific Islander American faculty and staff, the purpose of the Asian and Pacific Islander American Faculty and Staff Association (APIAFSA) is to create, engage, maintain and sustain a visible and supportive APIA community. Follow the group on LinkedIn or Facebook.
UW Polynesian (Poly) Day
May 19, 8 a.m. – 3 p.m., Samuel E. Kelly Ethnic Cultural Center
Poly Day is a celebration of the Polynesian culture hosted by the UW Polynesian Student Alliance. This year's event will highlight the strength and active presence of the Pacific Islander community on campus and will feature UW's Micronesian Islands Club, as well as performances from other participating colleges and universities from around Washington state. There will be workshops for high school students to attend that are facilitated by Pacific Island students, faculty and community members.
Don't miss: At noon student members of various Pacific Islander associations will perform traditional dances that honor their heritage.
---
Volunteer in the community
ACRS (Asian Counseling and Referral Services) food bank support: Tasks include prepping food bags for delivery, assembling and packaging food, and loading/unloading food from delivery vehicles.
Volunteer for Helping Link, which empowers Vietnamese Americans and assists with social adjustment, family stability, and self-sufficiency while nurturing community service and youth leaders.
API Chaya envisions a community free from violence for Asian and Pacific Islander women and their families. The Natural Helpers program supports community members in learning about human trafficking, domestic and sexual violence, the societal forces that create conditions for violence, as well as in skill building around how to respond to harm, injustice, and support survivors.
UTOPIA (United Territories of Pacific Islanders Alliance) Washington is recruiting direct service volunteers who are experts in relationship building and encouraging people to live their best lives to work with the Queer and Trans Pacific Islander (QTPI – "Q-T-pie") community in South King County.
Pacific Islander Community Association of Washington has a range of volunteer opportunities including helping pack and distribute food to Pasifika families in need, supporting the elder's program and more.
---
Learn more
Take a look at the Asian Pacific American Heritage Month site compiled by the National Gallery of Art, Library of Congress, Smithsonian's, National Archives, United States Holocaust Memorial Museum, National Part Services, and National Endowment for the Humanities.
Follow the #StopAsianHate and #BreakingAPABias hashtags to stay updated on current events. 
Check out the National Park Service exploration of AANHPI stories.
The Wing Luke Museum of the Asian Pacific American Experience in Seattle' Chinatown-International District is the only community-based museum in the U.S. dedicated exclusively to the history of pan-Asian Pacific Americans.
The Panama Hotel – National Historic Landmark is situated on Seattle's Nihonmachi (Japantown) before World War II. The hotel has a long history of providing temporary lodging for immigrants from Japan who immigrated to Seattle and houses one of only two intact sentos (public bathhouses) in the United States.
Seattle Chinatown Historic District – National Register of Historic Places has been the focal point of the city's Asian community since the early 20th century. Chinatown was the heart of the most extensive Asian community in Washington state and the size and vitality of the district attracted thousands of immigrants to Seattle.
No Longer Invisible is a project that  launched in 2014 as a means of expression for UW students, staff, faculty and alumni within the AANHPI communities to use their own words in voicing their stories and lived experiences. Diversity in aspects of identity such as culture, religion or spirituality, language, and tradition, among many others within and of the AAPI communities.
Check out University Bookstore's Top 5 Reads for AANHPI Heritage Month and discover Pacific Islander student groups on campus.
Discover the cultural significance of various flowers native to Asia and the Pacific Islands of Melanesia, Micronesia and Polynesia (which includes Hawaii) from UW Medicine's The Huddle.
---
Support
Consider making a one-time contribution or setting up payroll deduction to a UWCFD member organization working to advance human rights and justice for AA and NHPI people:
API Chaya (charity code 0320806) envisions a community free from violence. The mission of the Asian and Pacific Islander Women and Family Safety Center is to organize communities, educate, train, and provide technical assistance and comprehensive culturally relevant services.
Asian American Justice Center (charity code 1479276): Our mission is to advance civil and human rights for Asian Americans and to build and promote a fair and equitable society for all.
Asian Counseling and Referral Service (charity code 0320807): Nationally recognized organization offering an array of human services and behavioral health programs to Asian Pacific Americans. 
Interim Community Development Association (ICDA) (charity code 0316558): We are a community development group promoting, advocating, and revitalizing the Chinatown/International District and other Asian/Pacific Islander communities in the Puget Sound area for the benefit of low- and moderate-income residents and communities.
International Community Health Services (ICHS) (charity code 0456713): provides culturally and linguistically appropriate health services to improve the health of Asian Pacific Islanders and the broader community.
Asian Pacific Islander American Scholarship Fund (charity code 1480374) is the nation's largest non-profit organization devoted to providing college scholarships for Asian Americans and Pacific Islanders, developing future leaders who will excel in their career, serve as role models in their communities and contribute to a vibrant America.
SafeFutures Youth Center (charity code 0350027) provides comprehensive services for primarily SE Asian, East African, African American, and Pacific Islander youth and their families including case management, crisis intervention, school advocacy, employment, cultural, and multilingual services.
Wing Luke Asian Museum (charity code 0315161): The Museum engages Asian Pacific Americans and the public in exploring issues related to APA art, history and culture through exhibitions, outreach, research and publications.
---
The Whole U stands in solidarity with the Asian, Asian American, Native Hawaiian and Pacific Islander (AANHPI) communities. We recognize and support the struggle of AANHPI people to be seen, respected, heard and protected, and denounce all forms of discrimination, harassment, and racialized violence against AANHPI people.