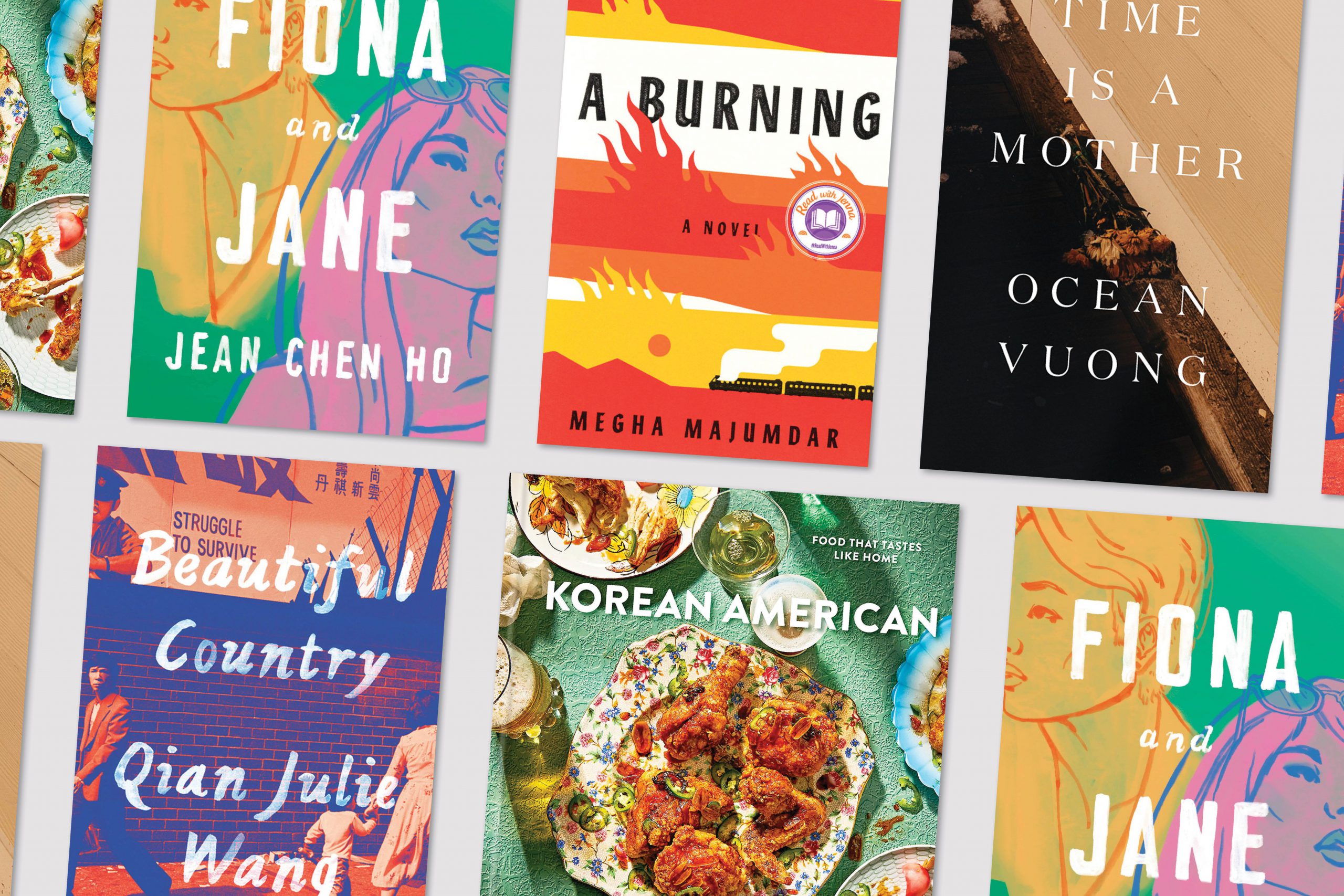 University Book Store's Top 5 Reads for AANHPI Heritage Month
May is Asian-American & Native Hawaiian/Pacific Islander (AANHPI) Heritage Month where we recognize and celebrate the many achievements of AANHPI peoples in our community and our nation. While five books is nowhere near enough to represent the many identities and cultures recognized this May, our booksellers have put together this list of amazing, you-gotta-read-them titles by AANHPI authors.
Check out these titles at ubookstore.com today, as well as at our U District store for an even wider selection of noteworthy titles handpicked by our booksellers.
---
University Book Store was honored to host a digital event for this book in October 2021, joined by the fantastic Dr. Connie So, and months later this powerful memoir continues to be one of our bestselling books.

Our Events Producer, Grace, says:  "I was so moved by this memoir and I just know you will be as well. This account of what it's like growing up as an undocumented immigrant will both break your heart and inspire your soul."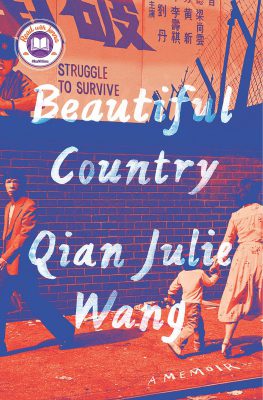 In Chinese, the word for America, Mei Guo, translates directly to "beautiful country." Yet when seven-year-old Qian arrives in New York City in 1994 full of curiosity, she is overwhelmed by crushing fear and scarcity. In China, Qian's parents were professors; in America, her family is "illegal" and it will require all the determination and small joys they can muster to survive.
In Chinatown, Qian's parents labor in sweatshops. Instead of laughing at her jokes, they fight constantly, taking out the stress of their new life on one another. Shunned by her classmates and teachers for her limited English, Qian takes refuge in the library and masters the language through books, coming to think of The Berenstain Bears as her first American friends. And where there is delight to be found, Qian relishes it: her first bite of gloriously greasy pizza, weekly "shopping days," when Qian finds small treasures in the trash lining Brooklyn's streets, and a magical Christmas visit to Rockefeller Center—confirmation that the New York City she saw in movies does exist after all.
But then Qian's headstrong Ma Ma collapses, revealing an illness that she has kept secret for months for fear of the cost and scrutiny of a doctor's visit. As Ba Ba retreats further inward, Qian has little to hold onto beyond his constant refrain: Whatever happens, say that you were born here, that you've always lived here.
Inhabiting her childhood perspective with exquisite lyric clarity and unforgettable charm and strength, Qian Julie Wang has penned an essential American story about a family fracturing under the weight of invisibility, and a girl coming of age in the shadows, who never stops seeking the light.
---
The highly anticipated collection of poems from the award-winning writer Ocean Vuong.

How else do we return to ourselves but to fold

The page so it points to the good part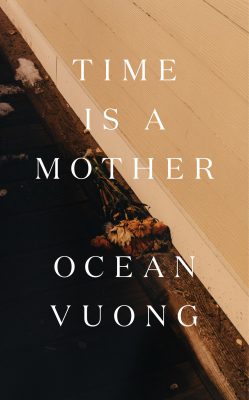 In this deeply intimate second poetry collection, Ocean Vuong searches for life among the aftershocks of his mother's death, embodying the paradox of sitting within grief while being determined to survive beyond it.
Shifting through memory, and in concert with the themes of his novel On Earth We're Briefly Gorgeous, Vuong contends with personal loss, the meaning of family, and the cost of being the product of an American war in America.
At once vivid, brave, and propulsive, Vuong's poems circle fragmented lives to find both restoration as well as the epicenter of the break.
The author of the critically acclaimed poetry collection Night Sky With Exit Wounds, winner of the 2016 Whiting Award, the 2017 T. S. Eliot Prize, and a 2019 MacArthur fellow, Vuong writes directly to our humanity without losing sight of the current moment.
These poems represent a more innovative and daring experimentation with language and form, illuminating how the themes we perennially live in and question are truly inexhaustible. Bold and prescient, and a testament to tenderness in the face of violence, Time Is a Mother is a return and a forging forth all at once.
---
A witty, warm, and irreverent book that traces the lives of two young Taiwanese American women as they navigate friendship, sexuality, identity, and heartbreak over two decades.

From our book department manager Pam: "[Fiona and Jane is] A wonderfully literary, funny and tender novel—an honest portrayal about the bonds between best friends and how life brings them together and apart."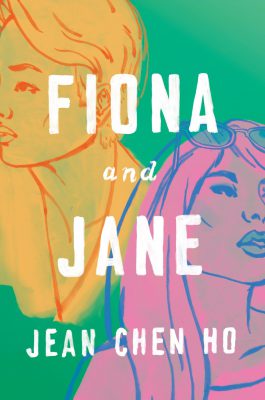 NAMED A MOST ANTICIPATED BOOK OF 2022 BY VOGUE * USA TODAY * TIME * OPRAH DAILY * PARADE * THE WASHINGTON POST * BUZZFEED * GOOD HOUSEKEEPING * MARIE CLAIRE * FORTUNE * GLAMOUR * W MAGAZINE * NYLON * BUSTLE * POPSUGAR * ELECTRIC LITERATURE * THE RUMPUS * DEBUTIFUL * AND MORE!
Best friends since second grade, Fiona Lin and Jane Shen explore the lonely freeways and seedy bars of Los Angeles together through their teenage years, surviving unfulfilling romantic encounters, and carrying with them the scars of their families' tumultuous pasts. Fiona was always destined to leave, her effortless beauty burnished by fierce ambition—qualities that Jane admired and feared in equal measure. When Fiona moves to New York and cares for a sick friend through a breakup with an opportunistic boyfriend, Jane remains in California and grieves her estranged father's sudden death, in the process alienating an overzealous girlfriend. Strained by distance and unintended betrayals, the women float in and out of each other's lives, their friendship both a beacon of home and a reminder of all they've lost.
In stories told in alternating voices, Jean Chen Ho's debut collection peels back the layers of female friendship—the intensity, resentment, and boundless love—to probe the beating hearts of young women coming to terms with themselves, and each other, in light of the insecurities and shame that holds them back.
Spanning countries and selves, Fiona and Jane is an intimate portrait of a friendship, a deep dive into the universal perplexities of being young and alive, and a bracingly honest account of two Asian women who dare to stake a claim on joy in a changing, contemporary America.
---
An homage to what it means to be Korean American with delectable recipes that explore how new culinary traditions can be forged to honor both your past and your present.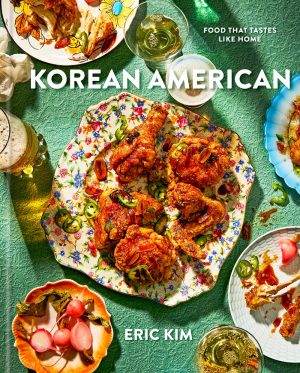 New York Times staff writer Eric Kim grew up in Atlanta, the son of two Korean immigrants. Food has always been central to his story, from Friday-night Korean barbecue with his family to hybridized Korean-ish meals for one—like Gochujang-Buttered Radish Toast and Caramelized-Kimchi Baked Potatoes—that he makes in his tiny New York City apartment. In his debut cookbook, Eric shares these recipes alongside insightful, touching stories and stunning images shot by photographer Jenny Huang.
Playful, poignant, and vulnerable, Korean American also includes essays on subjects ranging from the life-changing act of leaving home and returning as an adult, to what Thanksgiving means to a first-generation family, complete with a full holiday menu—all the while teaching readers about the Korean pantry, the history of Korean cooking in America, and the importance of white rice in Korean cuisine. Recipes like Gochugaru Shrimp and Grits, Salt-and-Pepper Pork Chops with Vinegared Scallions, and Smashed Potatoes with Roasted-Seaweed Sour Cream Dip demonstrate Eric's prowess at introducing Korean pantry essentials to comforting American classics, while dishes such as Cheeseburger Kimbap and Crispy Lemon-Pepper Bulgogi with Quick-Pickled Shallots do the opposite by tinging traditional Korean favorites with beloved American flavor profiles.
In this book of recipes and thoughtful insights, especially about his mother, Jean, Eric divulges not only what it means to be Korean American but how, through food and cooking, he found acceptance, strength, and the confidence to own his story.
---
A Burning, by Megha Majumdar
An electrifying debut novel and a literary tour de force about three unforgettable characters who seek to rise—to the middle class, to political power, to fame in the movies—and find their lives entangled in the wake of a catastrophe in contemporary India.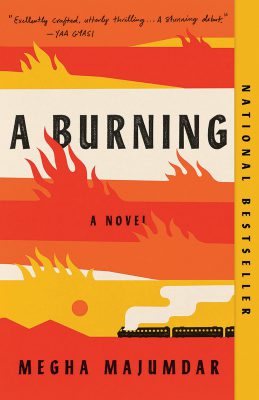 Megha Majumdar has been featured in two University Book Store events in the past year: once for the paperback release of A Burning and again as a conversation partner. This novel, longlisted for the National Book Award, is best summed up by Grace, our Events Producer: "Themes of class, justice, and gender in a tightly woven, gut-wrenching story set in modern India. Your heart will ache for the people you'll meet and Megha's skillful pacing moves the story forward with the intensity of a thriller. This is a powerful novel that brings us closer as a global community."
Jivan is a Muslim girl from the slums, determined to move up in life, who is accused of executing a terrorist attack on a train because of a careless comment she posted on Facebook. PT Sir is an opportunistic gym teacher who hitches his aspirations to a right-wing political party and finds that his own ascent depends on Jivan's fall. Lovely—an irresistible outcast whose exuberant voice and dreams of Bollywood glory fill the novel with warmth and hope and humor—has the alibi that can set Jivan free, but it will cost her everything she holds dear.
Taut, symphonic, propulsive, and riveting from its opening lines, A Burning has the strength of an epic while being so masterfully compressed that it can be read in a single sitting. Megha Majumdar writes with dazzling assurance at a breakneck pace on complex themes that read here as components of a thriller: class, fate, corruption, justice, and what it feels like to face profound obstacles and yet nurture aspirations in a country spinning toward extremism. An extraordinary debut that heralds the arrival of a tremendous new voice in contemporary fiction.