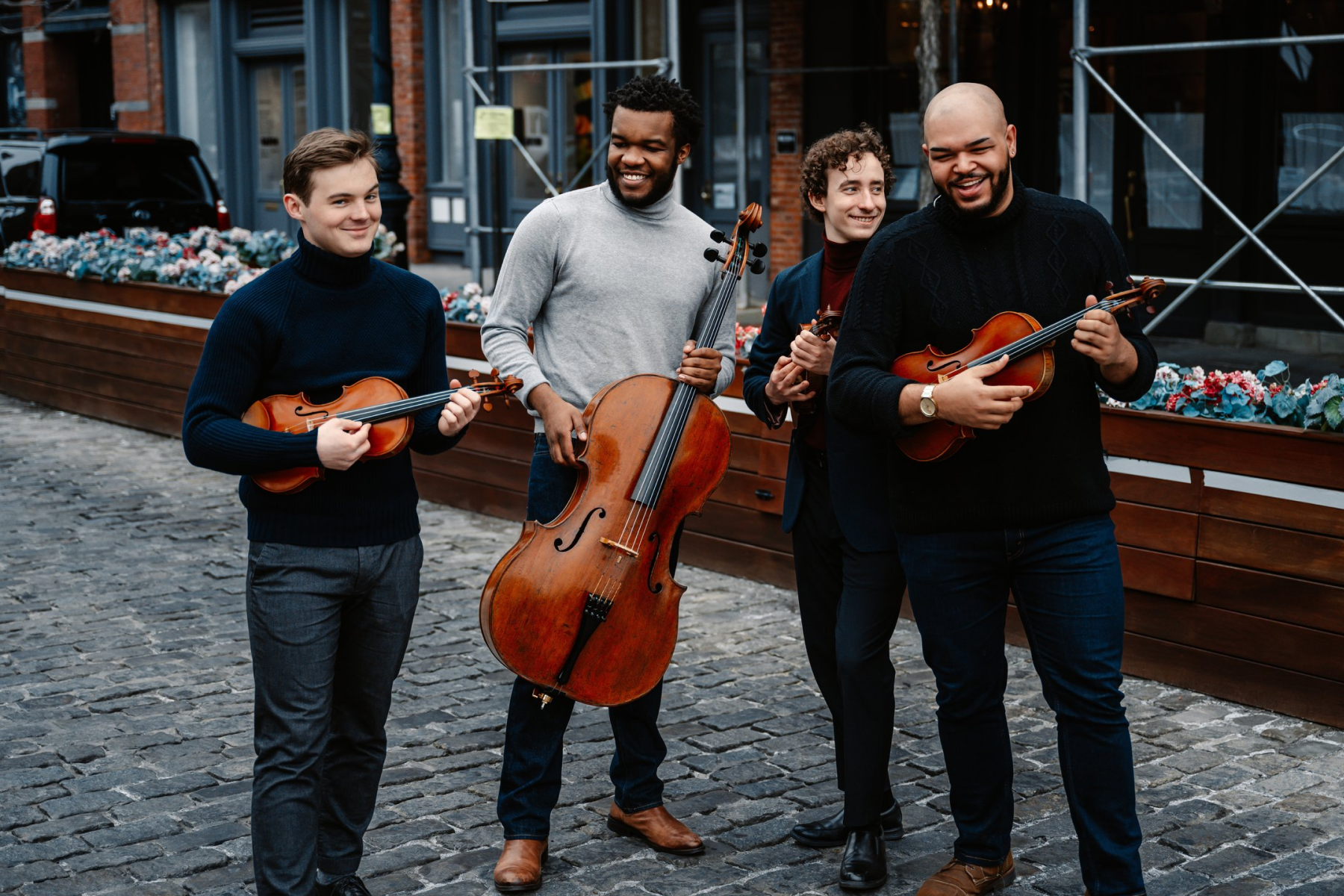 Listen to the Isidore Quartet at UW Medical Center
The Seattle Chamber Music Society is bringing the Isidore Quartet to perform at UW Medical Center on Monday, May 8.
The Isidore String Quartet cultivates joyful, accessible, and intimate experiences that create community through in-depth relationships and explore the power of the collective to uplift the individual. The gloriously vital tradition of the string quartet is our playground to impact the world we live in and inspire others through the art of collaboration and play.
They will perform three sets in three different locations around the medical center. All are welcome to come enjoy their amazing, healing music!
Plaza Café (back area on right near Espresso stand): Noon – 12:30 p.m.
Surgery Pavilion, 2nd floor elevator lobby area:  12:45 – 1:15 p.m.
Main Hallway, 3rd floor (near Heart Institute): 1:30 – 2:00 p.m.
See a preview of their beautiful music on YouTube!