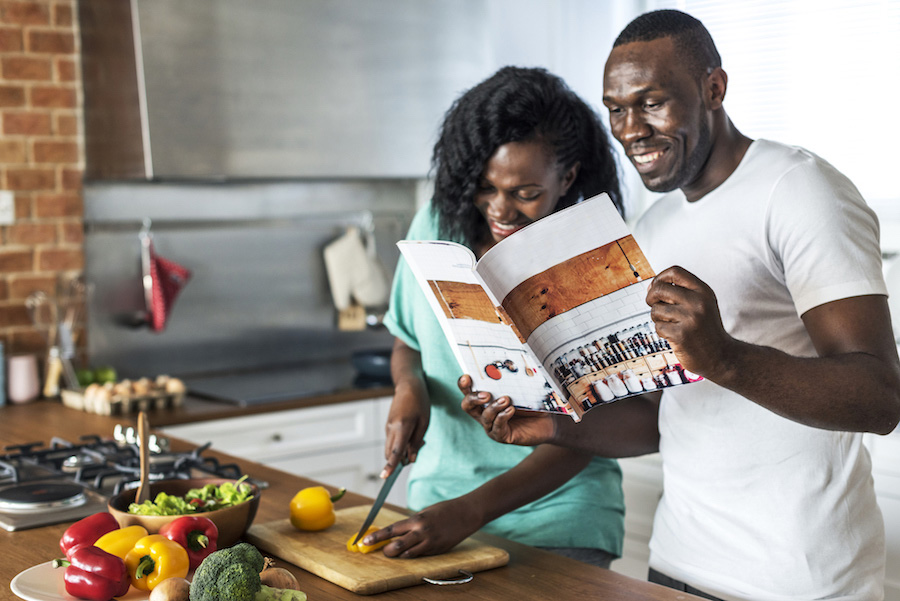 Spring Kitchen: 5 Healthy Cookbooks
As March is National Nutrition Month, our friends at the University Book Store served up five enticing cookbooks whose recipes will energize you to work out and inspire you to eat in.
---
By Noah Galuten
This is the cookbook that seeks to answer the eternal question: "What am I supposed to eat?" Here the chef and writer Noah Galuten, host of the charmingly self-deprecating YouTube series "Don't Panic Pantry," serves up convenient, healthily delicious, mostly vegetarian comfort food, teaching you how to prepare meals and snacks you're genuinely excited to eat.
---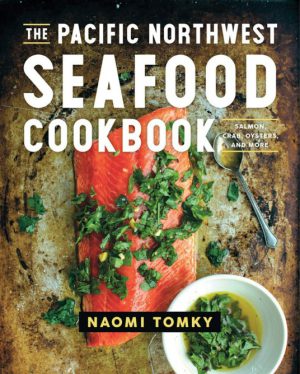 By Naomi Tomky
For thousands of years, the abundance of fish and shellfish in the Pacific Northwest created a seafood paradise for the Indigenous peoples hunting and gathering along the region's pristine waterways, and, later, for the Chinese, Scandinavian, Filipino, and Japanese immigrants (along with many others), who have made this region home. Drawing on these diverse influences, the region fostered a cuisine that is as varied as its people, yet which remains specifically Northwestern. Here, food writer Naomi Tomky leads readers through an exploration of this cuisine with 75 delicious recipes including IPA-Battered Cod, Dungeness Crab Deviled Eggs, and Pink Scallop Ceviche.
---
By Howie Southworth
Cast iron cookware is a proven hero, never goes out of style, and cannot be destroyed. Here Howie Southworth and Greg Matza—best friends and adventurous home cooks—guide you through the ins and outs of all things cast iron, and share one hundred recipes for cooking in a skillet on the stovetop or outdoors on a grill or campfire. You'll find easy-to-follow recipes for: spinach and cheddar frittata, Creole jambalaya, chicken and dumplings and more!
---
By Audrey Roberts
Millions of people now suffer from celiac disease and food sensitivity. Switching to a diet without gluten or dairy can benefit those with gluten sensitivity or lactose intolerance. And now cooking without them is simple! You no longer need to give up the foods you love because with easy substitutions, some creative cooking, and the recipes in this book, you will still enjoy all your favorite foods.
The Everything Gluten-Free & Dairy-Free Cookbook includes 300 gluten- and dairy-free recipes that your whole family will enjoy—from eggs benedict casserole to coconut cream pie. These easy and delicious recipes make it painless to start living a healthier life and feel better.
---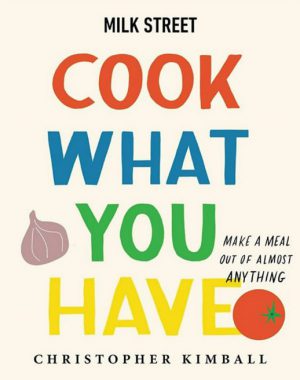 By Christopher Kimball
Your pantry's possibilities are endless. Milk Street will help you transform whatever you already have into bright, bold meals from around the world. Got a can of chickpeas? It can become anything from a quick hummus to a curry spiked with sweet carrots, from a garlicky chickpea soup to a bowl of crispy canned beans with lemon and scallions. Or grab that can of tomatoes from the back of the cabinet. It can become spicy one-pot pasta all'arrabbiata, chilaquiles rojos, a rich shakshuka with poached eggs or a chicken and tortilla soup.
---
Fuel up for spring with these recipes or try one of these ready-to-download guides: Navigating the Grocery Store, Cooking Whole Grains, or Mason Jar Meals. Happy reading—and eating—Huskies!