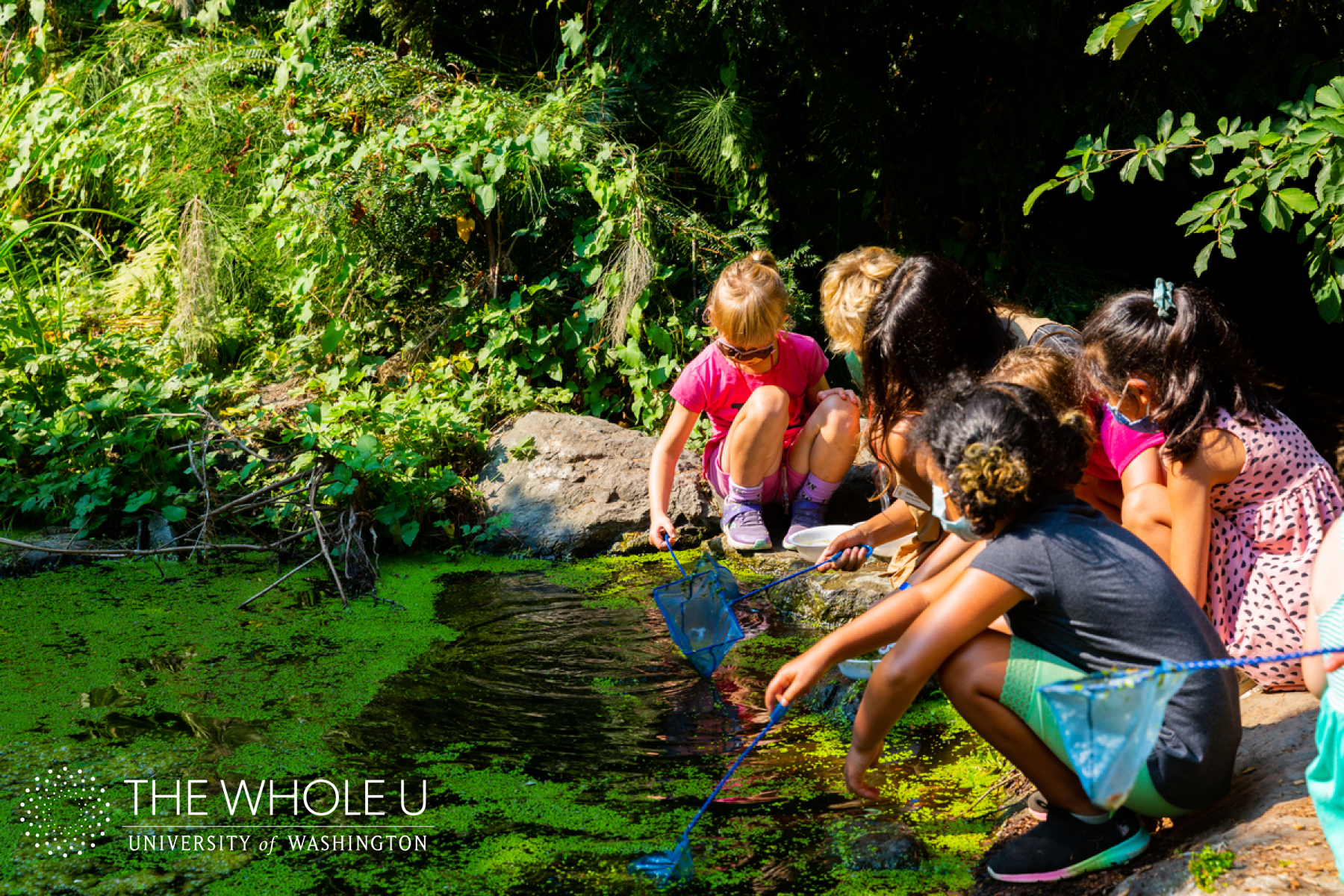 Planning for your child's summer: UW programs, employee discounts and more
It's April – have you booked summer camp yet?
Offering a variety of programs and activities, summer camps not only offer fun, meaningful experiences to fit your child's interests and needs, they've also been shown to help build important social skills and contribute to overall wellbeing at a time when depression, anxiety, and addiction rates remain high among adolescents.
Because registration for many area summer camps—including UW-sponsored activities—often begins in March, UW WorkLife has compiled a list of various camps and discounts to help make summer planning easier for you and your family. Many summer camps fill up fast, so register as early as possible to get your first choice in camps and dates.
Check out these tips for choosing a summer camp from Bright Horizons
---
UW Programs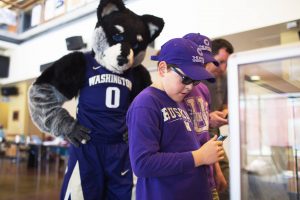 UW Summer Youth Programs: Designed for curious children and teens who want to keep learning over summer break, UW Summer Youth Programs coordinates a diverse array of camps and courses for children in grades 1-12. Whether your child is interested in debate, photography, or anything in between, they're sure to find something to pique their interest and spur it forward. Programs are held in Seattle and Bellevue. Summer registration opens March 14, 2023.
UW Athletics: Whatever sport the budding athlete in your life is interested in pursuing, they're likely to find an outlet at camps that UW Athletics hosts for various ages and sports. Information for football, baseball, men's and women's basketball, cross country/track, golf, gymnastics, rowing, men's and women's soccer, softball, strength and conditioning, volleyball, and Husky pup squad.
UW College of Engineering: provides links to tons of summer engineering programs to prepare K-12 students and train educators for success in science, technology, engineering and math (STEM). Explore the Math Academy, K12 Engineering Scholars, Engineering Discovery Days, and Engineering Ambassadors programs along with seven other options and further resources that are sure to keep your young one's brain busy and engaged while school's out.
The UW Autism Center: offers the Apex Summer Camp program for children ages 6-12 with autism spectrum disorder, ADHD and related disorders. This includes a 5-week intensive summer camp program, a weekly follow-up booster program, and other programs throughout the year.
Arboretum Summer Camp: Campers join us for a week (or more!) of fun and educational adventures in the Washington Park Arboretum, our 230-acre outdoor classroom located in the heart of Seattle.
UW Tacoma's Math Science Leadership Program: (MSL) encourages, motivates and inspires students in grades 7 – 10 to succeed in science, technology, engineering, mathematics (STEM) and develop the leadership and academic skills necessary to pursue a career in STEM fields. MSL brings together youth with students and faculty from UW Tacoma for an engaging three-week summer program and community-building monthly events throughout the school year by developing supportive cohorts that build positive science-linked identities, academic and leadership skills.
Burke Museum Dino Camps: Dino camps are back, and fun, friends and adventure await! Get up-close to real paleontology collections this summer at the Burke Museum, home of Washington's only real dinosaur fossils! Campers will participate in hands-on dig investigations, create dino crafts to take home, go on behind-the-scenes tours of the museum, listen to stories about ancient animals, and visit with researchers – all while having fun on the beautiful University of Washington campus.
Changemakers in Computing: CIC is a summer 2023 program hosted by the University of Washington's Allen School. This free program aims to serve Washington State high school students from systemically marginalized backgrounds.
Robinson Center Summer Stretch: Summer Stretch offers both accelerated and enrichment courses for 7-10th graders. Academic in nature, these courses provide an accelerated, rigorous learning experience.
UW Bothell/Edmonds Center for the Arts Camps: ECA annually presents diverse, week-long arts, culture and S.T.E.A.M. camps for young people ages 7-14. Hosted onsite in ECA's state-of-the-art theatre, classrooms, and outdoor green spaces, these creative programs are designed to inspire and foster a love of the arts in students! Full and partial need-based scholarships are available, and ECA is fully committed to accessibility for students with disabilities.
---
Regional camps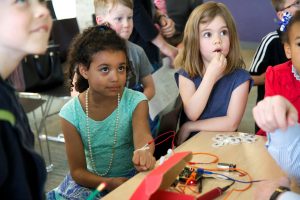 YMCA of Greater Seattle: Summer is a time for kids to activate their sense of adventure and expand the limits of their imagination. At Y summer day camp, every day is an opportunity for campers to make new friends and explore the endless possibilities for fun. When kids find new passions, they find their Y. Registration for day camp will open in March as follows:
March 1 at 6:00 am: 2022 Day Camp participants, current Before & After-School Enrichment and Early Education participants
March 8 at 6:00 am: Facility Members of the YMCA of Greater Seattle
March 22 at 6:00 am: Open to all, including interest list.
Seattle Parks and Recreation: Summer day camps, activity camps, preschool camps, and nature day camps registration opens on April 18, 2023. For grades pre-k-12.YMCA of Snohomish County: Priority registration for Snohomish County Day camps on March 1. Registration opens to all on March 15.
Roaring Mouse Creative Arts Studio in Seattle offers a variety of opportunities to explore music, drama, and art with specialized camps for preschoolers through elementary-age kids.
Camp Velo in Redmond gives kids a chance to bike the famous Jerry Baker Velodrome. Classes throughout the summer focus on safety, skills and track cycling basics and are taught by experienced coaches and national level racers. Ages 9-15. Riders age 16+ are invited to participate in adult classes.
Paint Away in Redmond lets kids have a blast with new friends while they get creative and messy with arts and crafts. Week-long camps explore a variety of art mediums. For ages 6-14.
Hall of Fame Team Camp in Seattle is an active sports camp with a variety of sports and games. Kids who are confident in, and enthusiastic about sports will be the best fit. Two-week sessions with the option to participate in only one week. For ages 6-12.
Scribes Summer Camp | Hugo House in Seattle features writing camps for middle and high school students. Participants work on writing techniques, take field trips, and more. Half-day, full-day, one-week, two-week, online, and in-person options are all available.  For 5th-12th grade.
Woodland Park Zoo Camps in Seattle include games, activities, crafts, and learning opportunities around zoo animals For ages 3-14.
Illumination Learning Studio in Seattle offers fun and educational outdoor adventure camps that include field-trips, engaging lessons, outdoor playtime, and optional music lessons. Themes are based on musicals, books, activities, and popular hobbies.  For ages 5-13.
Japanese Summer Camp via Seattle. Campers will learn introductory Japanese language skills, as well as participate in a variety of Japanese cultural activities such as martial arts, dance, manga, crafts, games, and much more! Necessary class materials and supplies will be shipped to online campers before the start of classes. For ages 7-11 and 12-16.
PCC cooking camps for kids around the Puget Sound region. For five days, campers explore local and global cuisines while practicing foundational cooking techniques at home. Kids cook along with our instructors, ask questions and share their creations with the group as they gain confidence in the kitchen. For ages 8-15.
Skyhawks Sports Camps in the Puget Sound region give a positive introduction to sports while fostering a lifelong love for an active, healthy lifestyle. High school students aged 14-16 can participate in the Coach-In-Training Program. Camp for children ages 4-16.
Fort Nisqually Living History Museum in Tacoma at Point Defiance Park offers day camps that bring the past to life with stories, songs, crafts and games depicting life at the Fort in 1855. Week-long camps each with a different theme. Ages 6-14.
Pierce County offers a variety of camps for kids in Tacoma/South Sound. Camps include Lego camp, ice skating, science, and more. Ages 6-12.
Tacoma Metro Parks Camps offers school break and summer camps around Tacoma. Fun-filled and action-packed week-long camps for a variety of interests include zoo camps, babysitting, water activities, nature, and more. For all ages.
---
Free and low-cost camps
Camp Lucy in Seattle is a free 10-day learn-to-row camp for girls, inclusive of non-binary, trans, and gender non-conforming youth, that uses rowing as a way to learn social-emotional skills and life skills. Camp Lucy is designed to intentionally increase access to rowing for those who have been historically excluded from rowing, in particular girls, people of color, and those facing socio-economic barriers.
Camp Kindness Counts in Redmond hosts a free community service based camp for one week every summer. Parent and youth volunteers help to see that this camp runs.
Seattle Opera – Opera Camps in Seattle hosted by Seattle Opera offers sliding-fee scale camps. Youth participants will get to sing, act, and perform while learning all about the art of opera. Ages 7-13.
Through Bright Horizons, benefits-eligible employees and UW students receive discounted tuition at Right at School and Steve and Kate's summer camps.
With flexible and drop-in schedules at Steve & Kate's, your kids can choose from a variety of activities including coding, sewing, building, filming and more. Kids will choose what activities they want to participate in and for how long–designing their day as they go.
---
Online resources
Parentmap, 6crickets, Elevate Washington, Greater Seattle on the Cheap and Continuum College's UW Youth & Teen Programs have search filters that can be used to find classes and camps by date, subject, grade level, and format – making it easier to parse through what is both available and suited to your family's needs.
Check out UW WorkLife's info page, Planning for children's summer activities
 Questions about these programs? Email childcare@uw.edu.