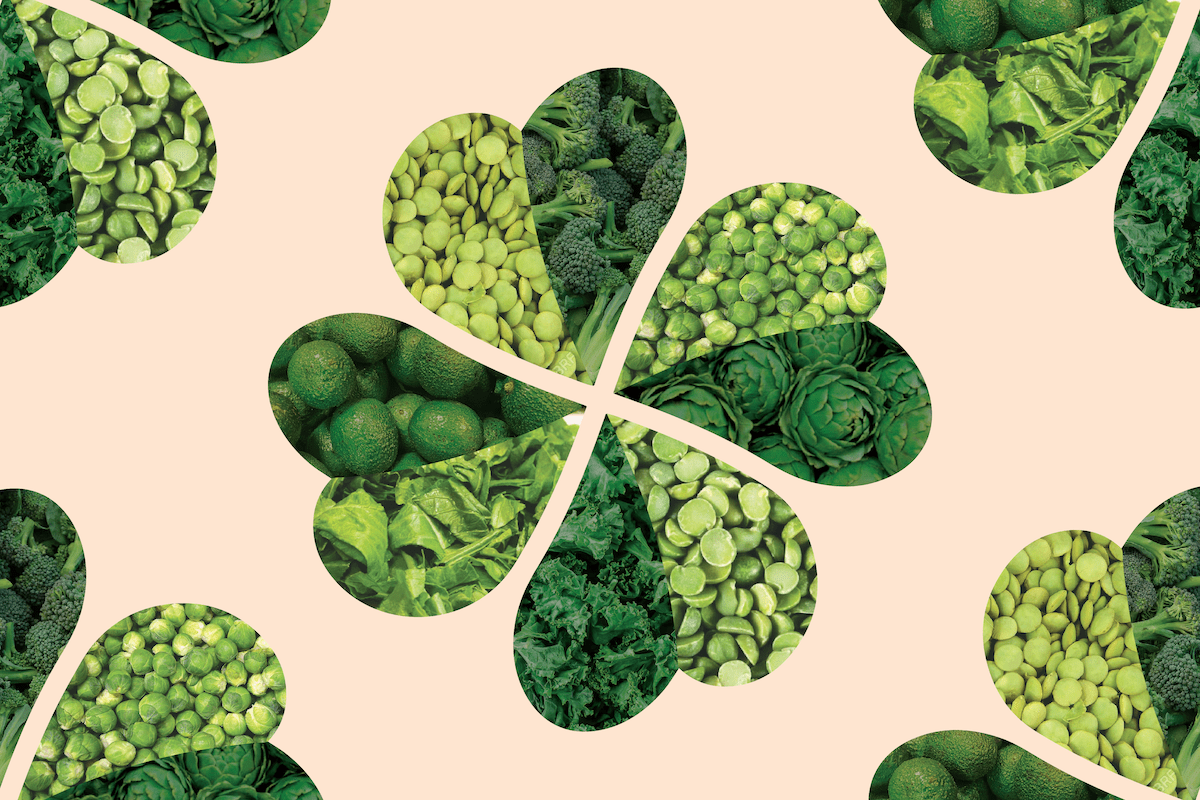 Go Green with High Fiber Foods
Fiber. The word itself conjures up images of people eating bowls of cereal that look like tree bark or adding a powdery fiber supplement to their food. Although most people have heard good things about fiber, many still have questions about how much we need and where to get it.
Fiber is found in nearly all plant-based foods. It may be best known for its impact on bowel habits by improving regularity, but fiber has many other health benefits. Diets high in fiber can reduce your risk of developing ailments like heart disease and some cancers, help lower your risk of developing type 2 diabetes, and help you control your body weight. As an added benefit, you will likely find that consuming a higher fiber diet leaves you more satiated and keeps you full longer, making you less likely to snack between meals.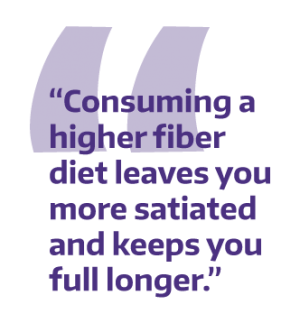 Usually we think of high fiber foods as being "roughage" including lettuce and other leafy greens, or high fiber grains, such as bran. While this is true, fiber is also found in many other foods including nuts, beans, grains, and all fruits and vegetables, especially in the skins.
The quickest way to find out how much fiber is in your food is to read the nutrition label and look for the "total fiber" heading. When it comes to fiber (and food, in general) consider this: whole food is better. The less processed a food is, the higher in fiber it will likely be.
For example, choosing brown rice over white rice will increase your fiber intake from 1.7 grams per cup to 3.4 grams per cup. Another example is a medium apple, which contains about 2 grams of fiber if you skip the skin, but eat the whole apple and you will increase your fiber consumption to nearly 4.5 grams. Almonds, which are often touted for being a source of healthy fats, also contain 3.5 grams of fiber in just 1 ounce.
In short, add some plant-based food items to your daily diet and you can quickly increase your fiber consumption.
So how much fiber does a person need each day? The Institute of Medicine recommends 25 grams for women and 38 grams for men. Despite these recommendations, the average American eats only 16 grams of fiber per day.
While increasing fiber intake may seem as simple as eating a fiber supplement or adding a powder to breakfast cereal, always remember that the supplement will give you nothing more than the fiber. Whole foods contain many additional nutrients including healthy fats, protein, vitamins, and minerals. So next time you make dinner, pack a lunch, or prepare breakfast, think about you can incorporate high fiber food choices into your diet!
---
As an added boost to your efforts during National Nutrition Month, The Whole U has assembled a handy reference guide of high fiber greens—and just in time for St. Patrick's Day. Consider weaving some of these foods into recipes you prepare for St. Paddy's Day parties or for a UW office potluck—find out how you can participate in one here.

Be sure to also donate foods high in fiber to the UW pantries this month, as part of our Food Drive for National Nutrition Month!
---
---
According to the United States Department of Agriculture (USDA) Food Composition Databases, the following total dietary fiber values are per 100 gram servings, when all foods are raw. In order to ensure that the fiber values stay consistent, be careful with the methods you use to prepare and cook these foods to minimize the loss of fiber nutrients.
Source: United States Department of Agriculture (USDA) Food Composition Databases https://ndb.nal.usda.gov/ndb/search/list?home=true
Further sources: