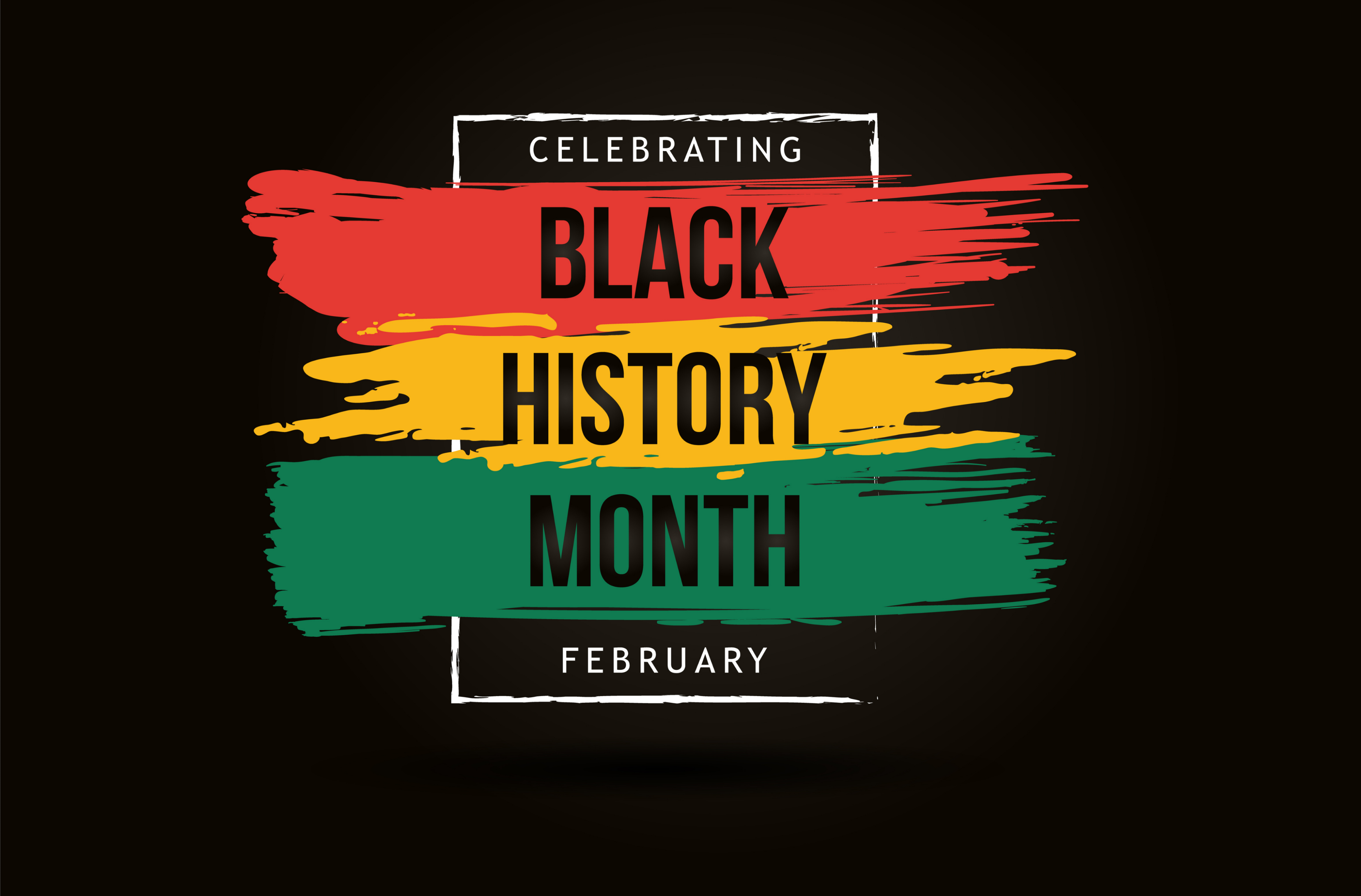 Celebrate Black History Month at UW
February marks the annual Black History Month recognition in the U.S., celebrating the achievements, influences and legacies of Black Americans. Throughout this month and beyond, The Whole U invites our community to learn more about, celebrate and honor Black history, present and future. Check out the below events taking place virtually, on campus and around the Puget Sound region!
---
Attend community events 
Black Architects and Community Agency Building with Purpose at the Museum of History and Industry (MOHAI)
Celebrate Black architects and their visions for current and future design within the Puget Sound region. When the community speaks, they want architects to listen and create livable environments that maintain neighborhood character. Join this discussion with architects, cultural placemakers, and artists as they envision intentional and equitable development that is shaping our evolving communities. Learn more and register.
---
Black History Month Keynote Program at the Northwest African American Museum (NAAM)
Join us as we celebrate Black History Month. NAAM will hold an in-person riveting conversation with Dr. Damion Thomas, Smithsonian's National Museum of African American History and Culture Curator of Sports. Be inspired, informed, and ignited for action.
---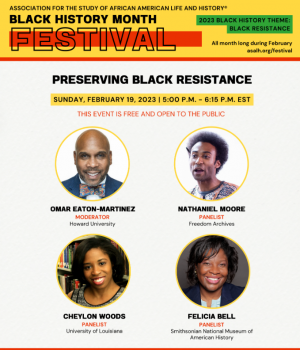 ASALH Virtual Black History Month Festival
Throughout February
The Association for the Study of African American Life and History (ASALH) will hold a virtual festival all month long, celebrating the Black History Month Theme, Black Resistance in the past, present and future. Attend author talks, social justice workshops and more. Learn more and register.
---
This February, Rainier Avenue Radio will be converting the entire Columbia City Theater into the "Call to Conscience Black History Month Museum." The museum will celebrate the achievements and the achievers of the Pacific Northwest while recognizing the Black excellence that shines in the region today. It will feature exhibits and installations by organizations like the Black Heritage Society of Washington, Tacoma's Buffalo Soldier Museum and BlackPast.org.
---
Participate in campus events
UW Athletics Celebrates Black History Month
Throughout February
UW Athletics is hosting several events, sharing student-athlete stories and inspiration and honoring community members. During this month's campaign, you can read or watch stories about heroes and role models, or attend an upcoming game that will honor Black Staff and Coaches Group, UW Black Staff Affinity Group and the Black Faculty Group.
---
Black Feminism Reimagined: In Conversation with Jennifer C. Nash
Attend this all day lecture series, sponsored by Sponsored by the Benjamin Rabinowitz Endowment in Medical Ethics, Program on Ethics, and Department of Philosophy, University of Washington (UW). Panel and presentations include Loving Critics on Intersectionality, Narrating Womanhood and the Black Birthing Experience, and more.
---
Book Launch: Stayed on Freedom
In his new book, Stayed on Freedom: The Long History of Black Power through One Family's Journey, University of Washington-Bothell Professor and historian Dan Berger provides the life stories of Zoharah Simmons and Michael Simmons, two unheralded Black Power activists who dedicated their lives to the fight for freedom.
---
Henry Exhibition from Nina Chanel Abney
February 1 – March 5
Head to the Henry Art Gallery for an exhibition of Nina Chanel Abney's work, "Fishing Was His Life." Abney's work includes paintings, prints, and large-scale murals with themes of politics, race, sexuality, and celebrity. Her exhibition at the Henry includes recent collages and new paintings centering the culture and commerce of fishing within the African American community.
---
Support local
Find a Black-owned business to support by searching Urban League of Metropolitan Seattle's directory of more than 90 local businesses or use this search tool to discover amazing Black-owned businesses in Pierce County, courtesy of Tacoma Urban League.
---
Donate to UW's Black Opportunity Fund. The UW Black Opportunity Fund invests in services and programs for health and academic success, including but not limited to Black student organizations, Graduate Opportunities and Minority Achievement Program GO-MAP, Brotherhood Initiative, and the Women's Center.
---
Read more
Join Tacoma Public Library in celebrating Black History Month with curated events, booklists, and eResources. This month's events include a Black History Month scavenger hunt, Black Superheroes in Comics docuseries, Family Storytime and more.
---
Books Beyond Black History Month – The University Book Store highlights speculative fiction, fantasy, and poetry written by Black American authors. Through imagining the future, re-imagining the past, and trying to make sense of the present, these books ask questions about the connections between power and history, and what kind of future we can build from history.
---
Seattle African American Culture Heritage Guide – Learn about the history of African American heritage in Washington.