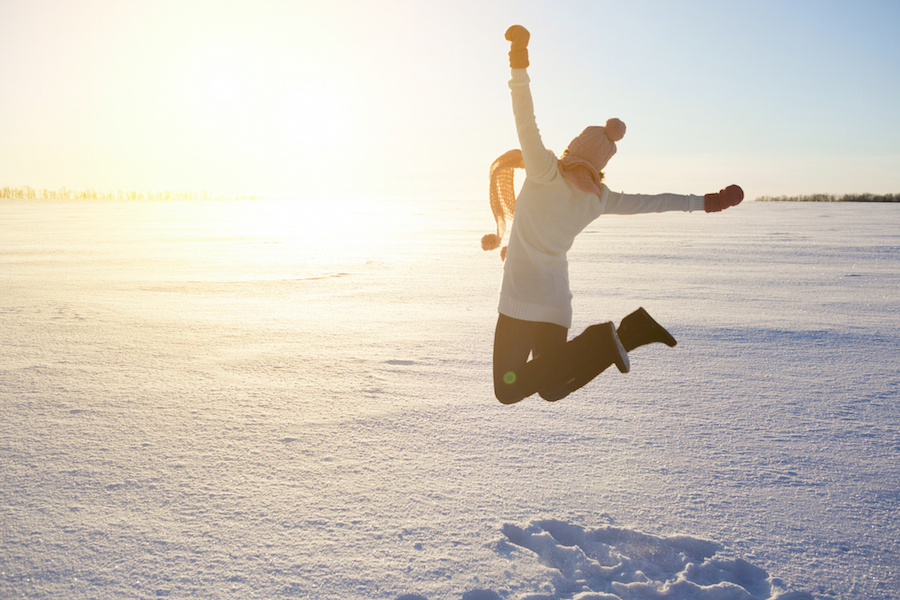 Refresh Your Routine with January Events
Start this New Year off by connecting with activities and resources to support your well-being. Whether you're looking to reset your routine, check in with your goals or tackle long term planning, we have the events to support you.
---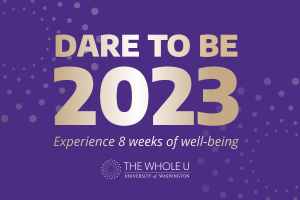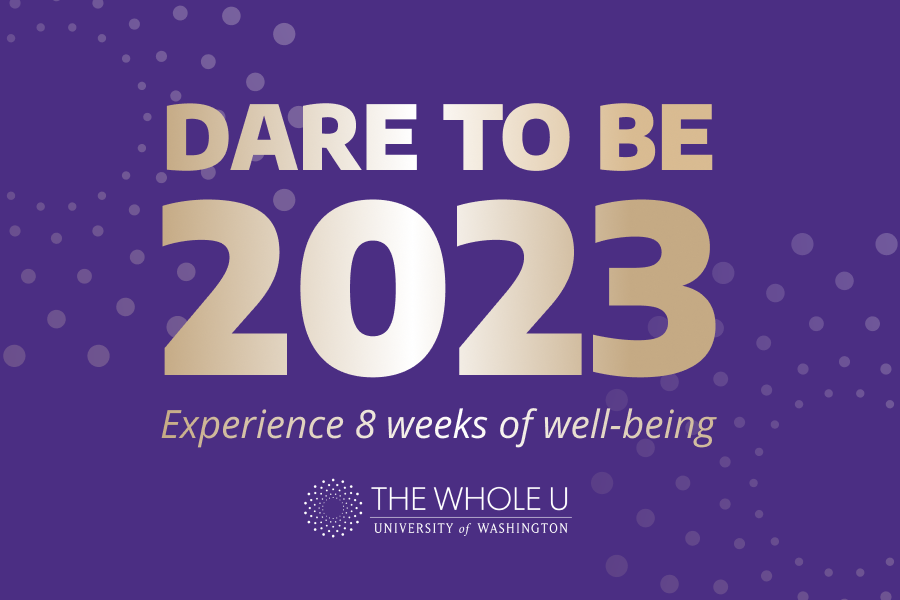 Our 8-week Dare to Be New Year's wellness program will kick-off January 9.
Each week, you will receive a checklist that focuses on different aspects of wellness, including finances, movement, mindfulness, building community, volunteerism and career development.
Register today to kick off the new year with focus, inspiration, and community. Together we can set the tone for a successful year!
---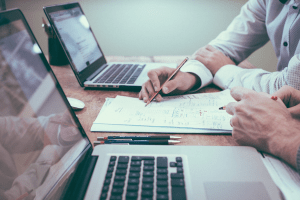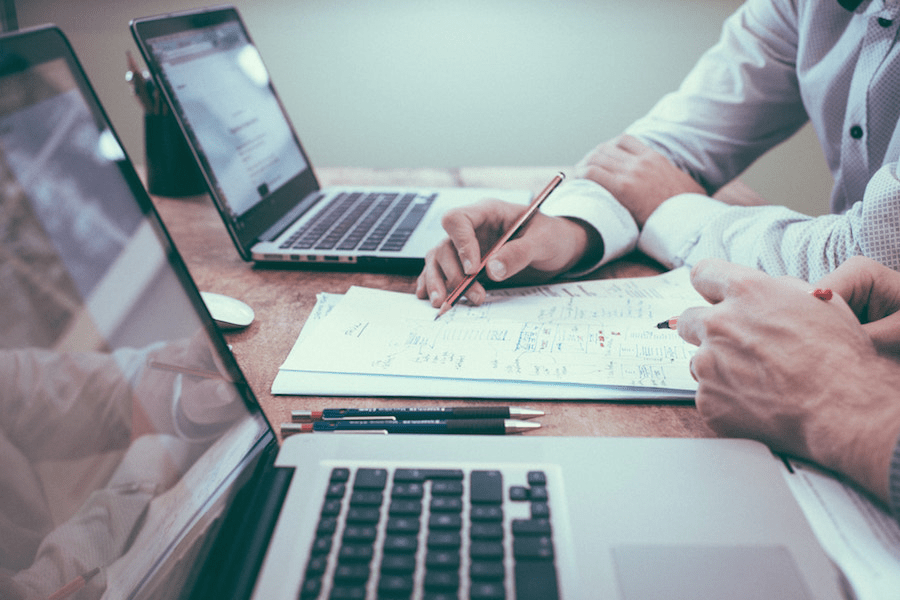 Basic Estate Planning Strategies 
Tuesday, January 10
Noon – 1 p.m.
Virtual on Zoom
TIAA provides global webinars each month focused on retirement planning and support as we age. Tune in to this webinar to learn the components of creating a basic estate plan to ensure assets will pass to love ones. Learn more about upcoming TIAA webinars and resources.
---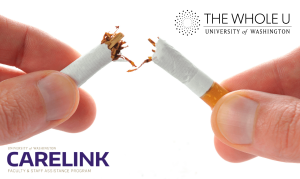 Living Nicotine Free
Wednesday, January 11
Noon – 1:00 p.m.
Virtual on Zoom
Considering quitting nicotine but unsure where to start? Join this webinar presented by UW CareLink to understand treatment options and connect to supportive resources.
---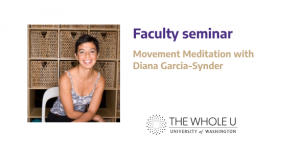 The Whole U Faculty Series: Meditation in Motion with Diana Garcia-Snyder
Thursday, January 12
Noon – 1:00 p.m.
Virtual on Zoom
Are you feeling disconnected from your body and your surroundings? Join us for Meditation in Motion (MIM), a guided movement class for all bodies of all types. This class will combine intentional movement with elements of meditation, breathing, yoga, Pilates, and movement/dance exercises.
---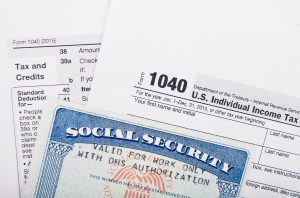 Ask Fidelity: Understanding the Basics of Social Security
Thursday, January 12
12:30 p.m. – 1:00 p.m.
Virtual on Zoom
Join us for Ask Fidelity, a virtual series that includes 10-15 minutes of presentation, followed by 10-15 minutes of Q&A. During this session, learn about key Social Security claiming ages and how your benefit is calculated, so you can better understand the choices.
---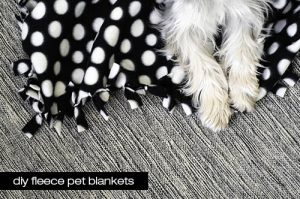 Comfort for our Furry Friends: Volunteer to Make No-sew Pet Blankets
Tuesday, January 17
Noon – 1:00 p.m.
Virtual on Zoom
Join the UW Combined Fund Drive virtually for a fun volunteer activity making cozy no-sew fleece pet beds to donate to our furry friends at Seattle Humane. No craft experience? No problem. If you can tie a knot, you can participate!
---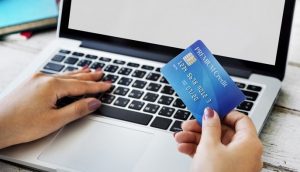 Understanding Credit with HomeStreet Bank
Thursday, January 19
Noon – 1:00 p.m.
Virtual on Zoom
Get to know what affects your credit, learn why your credit scores may differ, find out how to get a free credit report, and learn how to improve your credit score.
---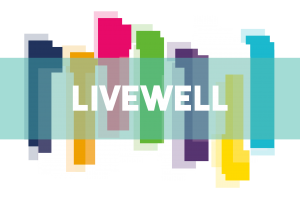 New Year Resolutions Check-up with UW LiveWell
Monday, January 23
1:00 p.m. – 2:00 p.m.
Virtual on Zoom
Join this virtual seminar to learn how building self-compassion can help you set and achieve your goals. Learn tips for setting intentional goals and how to approach them in a kind, supportive and flexible way.
---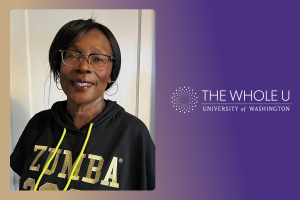 Zumba with Sellyna Ehlers
Tuesday, January 24
Noon – 1:00 p.m.
Virtual on Zoom
Join this virtual class to get your heart pumping and body moving. You'll be guided step by step. All levels are welcome – no prior dancing or Zumba skills are required.
---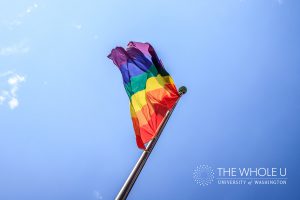 Connecting Across Identities: Communicating Respectfully with People of all Gender Expressions
Wednesday, January 25
Noon – 1:00 p.m.
Virtual on Zoom
Language is powerful. It's how we tell our own stories and learn about others' lives. But sometimes, we don't know what the right language is – particularly if we have a colleague or friend who identifies as LGBTIQ+. This panel will give a broad overview of LGBTIQ+ terminology, clarify concepts like gender expression, gender identity and gender transition, and pro­mote the use of accu­rate, authen­tic and inclu­sive lan­guage in and about the LGBTIQ+ community.
---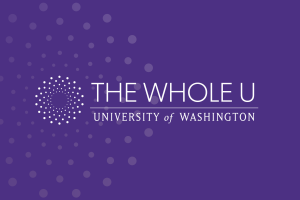 Get to Know The Whole U
Thursday, January 26
Noon – 1:00 p.m.
Virtual on Zoom
Attend this fun and informative presentation to learn about the many opportunities to get involved in The Whole U program and what The Whole U has to offer UW faculty and staff.
---
Remember, you can find recordings of past events, on-demand workout videos and meditations on our YouTube channel!