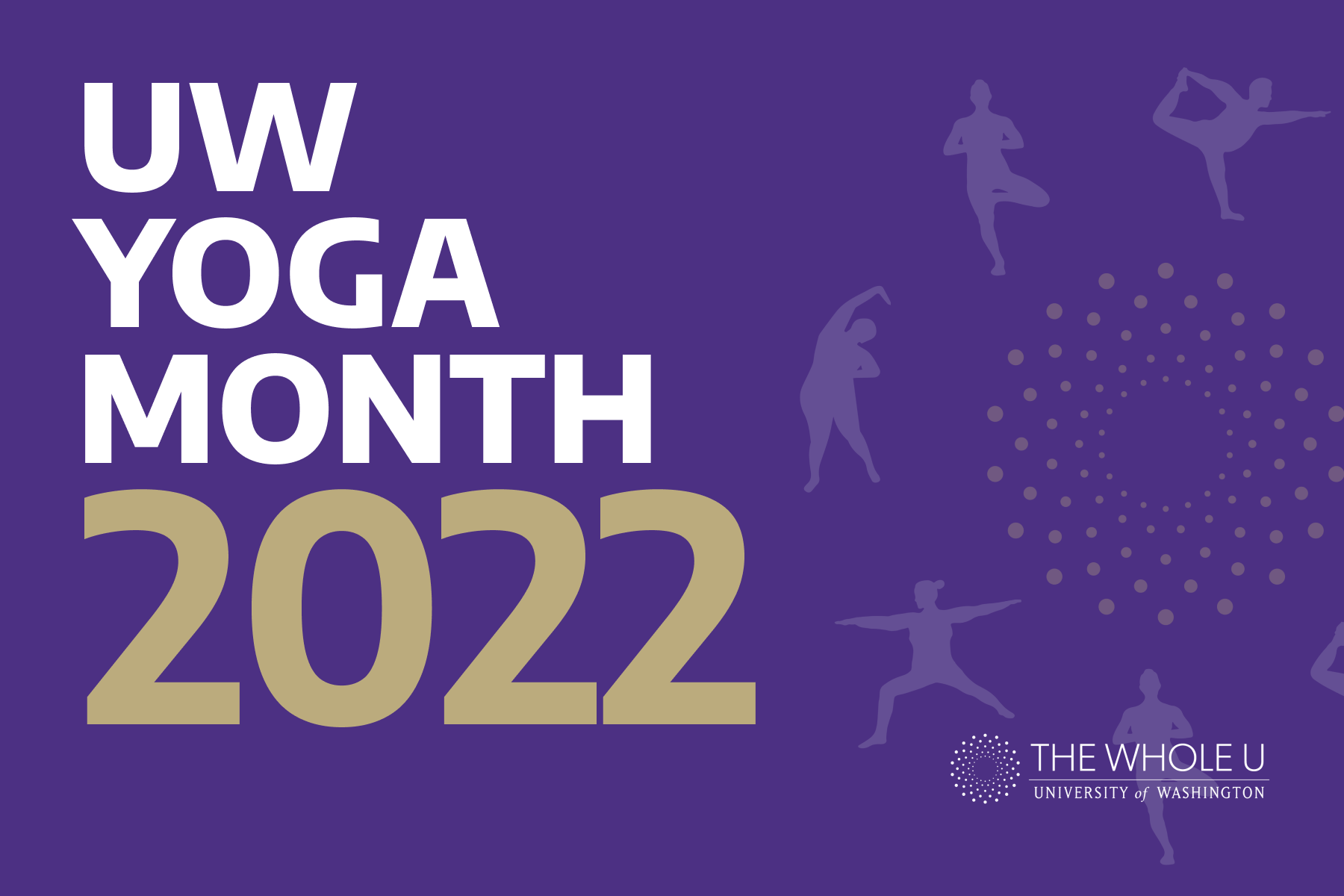 Celebrate UW Yoga Month 2022!
UW Yoga Month is back for its ninth year in a row! Yoga Month is an opportunity for UW faculty, staff, and students to experience movement, support mind-body awareness, and build greater connection. This year's celebration will include virtual and in-person opportunities to support community and well-being – whether you're new to yoga or have been practicing for awhile, there's something for everyone this Yoga Month.
---
2022 Yoga Month Theme
This year's focus is Uplifting Diversity and Inclusion: Yoga for Every Body. Join us as we center communities that are often under-represented in mainstream yoga. We've teamed up with several partners to offer more classes led by BIPOC instructors; resources that represent different bodies, backgrounds and abilities; and tools that challenge the mainstream lens. Yoga Month starts Monday, October 3.
Want to decompress with gentle yoga, challenge your routine with upbeat music, or deepen your learning? Sign up to join us!
---
How to Participate
Take a virtual 15-minute yoga break via Zoom every Monday and Tuesday at 11:00 a.m.
Experience a variety of virtual and in-person yoga classes hosted by UW yoga partners throughout the month.
Receive weekly articles and social media content based on the benefits and the many layers of yoga.
---
Check out these free class offerings
---
Explore discounted rates to community classes
The Whole U partners with hundreds of local orgs to provide discounts for UW faculty, staff and students. Consider trying a gym or local yoga studio to reset your routine.
---
This Yoga Month, we hope that you join in creating more intentional community across UW. If you haven't already, register here!
---
Thank you to UW Recreation, AT&T, and BECU for being Whole U program sponsors!