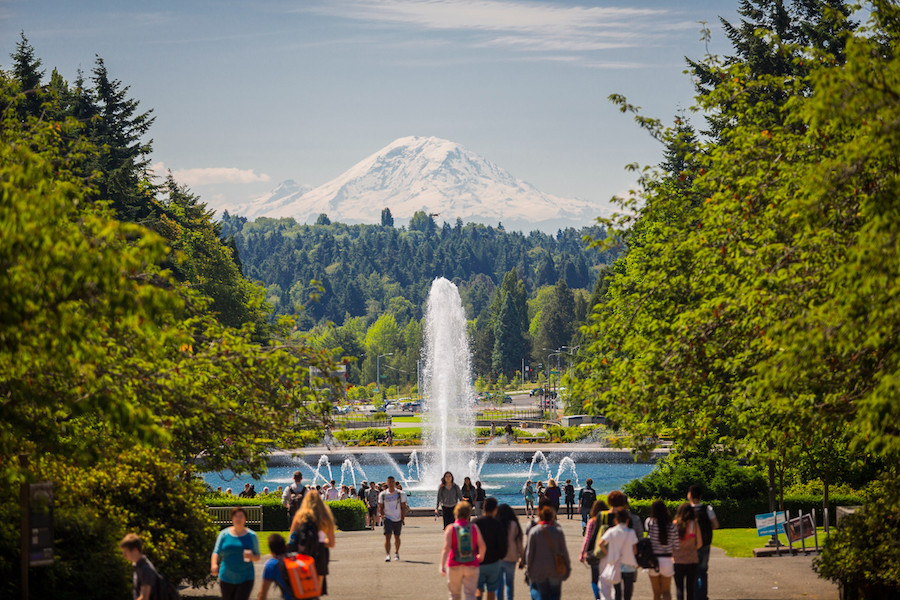 Events and Activities this July
Summer is bursting with events and activities from The Whole U to get you moving and engage in fun! It's the perfect time of the year to prioritize your well-being and take a moment to enjoy the weather. Our Raise the Bar Summer Wellness Challenge kicks off July 11, offering teams and departments across the UW the opportunity to team up and participate in wellness at the workplace. Events will be offered virtually and on campus all throughout the month of July and August.
Outside of campus events, our partner discount network is here to provide you with opportunities for discounted summer fun all season long.
So what are you waiting for? Register for the challenge, participate in some of the activities below, and visit with our partners to make this your best summer yet!
Summer Activities at UW
This summer is the perfect time to slow down, take a moment for yourself, and prioritize your needs and the needs of your team. What better way to do so than by participating in the Summer Wellness Challenge? The program starts July 11 and ends August 13. Register today!
You'll enjoy 4 weeks of guided activities and suggestions for team and personal wellbeing within the following categories of wellness:
Being Active: Encourage physical activity throughout the day
Self-Care: Create strategies to reduce work-related stress
Building Community: Foster community and strong connections
Cultivating Kindness & Compassion: Build compassion, empathy and kindness
---
July 7, 5 p.m.
Zoom
Wild Roots Yoga blends yoga, wellness, nature in practice for the mind, body and spirit using movement, breath and meditation. This class will allow students to form a safe space of expression. All levels welcome, all you need is a mat and an open heart.
---
July 22, 12 p.m.
Virtual via Zoom
All Huskies are welcome to join The Whole U and Barre3 Covington for an upbeat and refreshing barre class virtually. All are welcome regardless of experience levels and modifications will be offered.
---
July 25, 12 p.m.
Virtual via Zoom

Join us for a medium pace yoga practice that weaves together synchronized movement and breath with longer posture holds. Explore basic alignment principles and creative sequencing to foster greater mental clarity and awareness in this 45 minute flow. No prior experience with yoga or meditation required. Yoga Mat or towel is required.
---
July 27, 12 p.m.
Virtual via Zoom

Barre3 is a full-body workout that builds toned muscles and increases the metabolism with a signature approach of sustained holds, micro-movements, and cardio bursts. Every Barre3 class strengthens, tones, and balances the body and mind! It's the perfect way to close out your day and bridge your body and mind into the second half of the week.
---
July 28, 12 p.m.
Virtual via Zoom

The Whole U and Pure Barre Seattle for a high energy, low impact workout! This class will include Classic and Empower methods. Pure Barre classes are a unique and fun way to exercise and energize for the rest of your day. All fitness levels are welcome. We recommend you have a yoga mat (towel or carpet also works), water bottle and a small towel (optional).
---