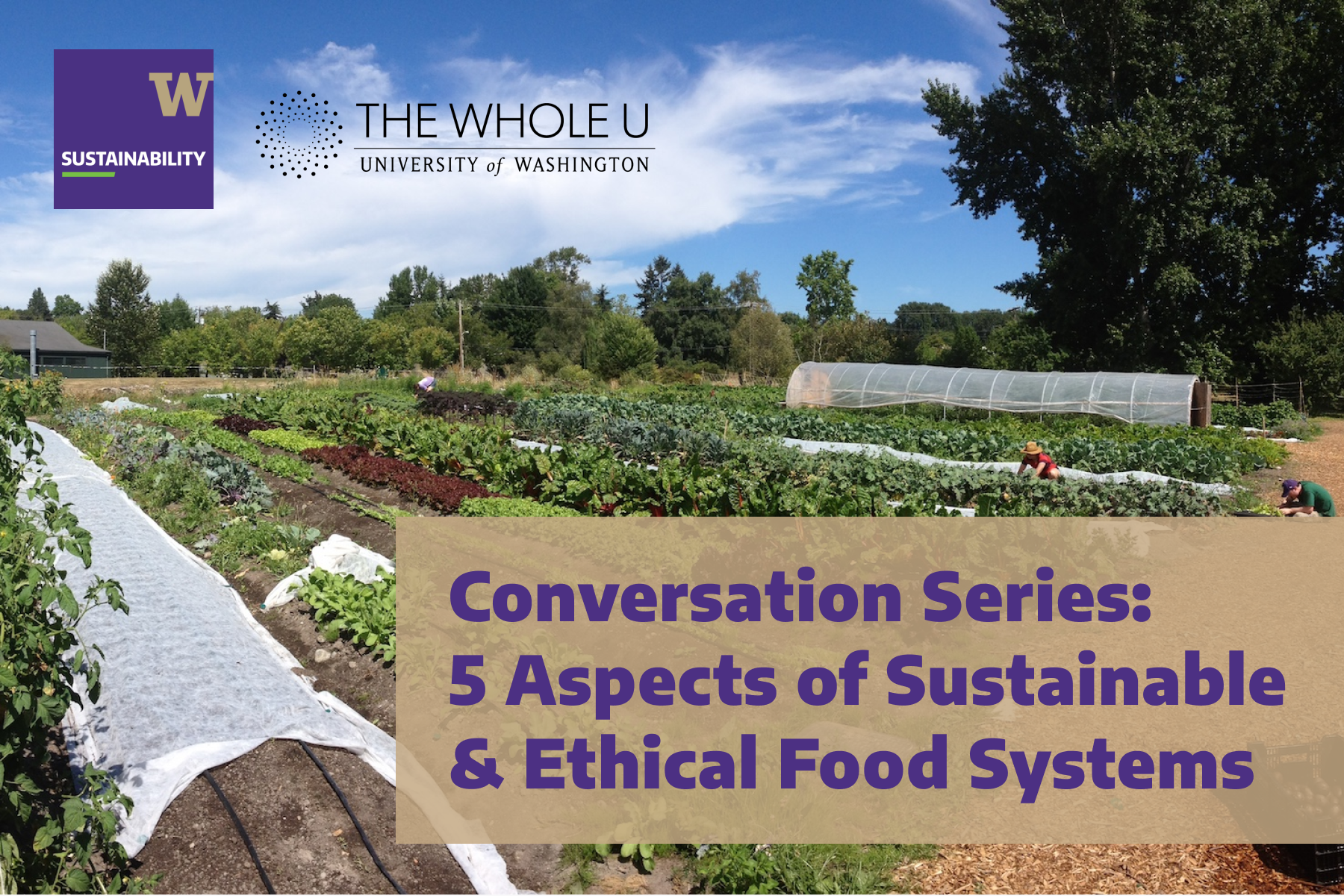 Sustainable Conversation Series
What would it look like to make food systems that are truly resilient, sustainable, and equitable? What positive health impacts would be felt on a personal, population, and planetary level? Come together as a UW community and consider these questions at this spring conversation series with sustainable experts from across the University of Washington.
Participants will engage in meaningful conversation about the current nature and future of our food systems. Each session will cover a different aspect of food systems with guest experts guiding conversation and offering considerations.
Sessions will feature experts in the following areas:
UW's food systems
Food sovereignty
Sustainable farming
Food accessibility
Food systems in the wellness industry
Our collective goal is to create space for critical discussion about how food systems impact our campuses, lives, and greater communities.
---
Friday, May 6, Noon – 1 p.m.
During this hour session, you will learn about the UW Food System Project in the Nutritional Sciences Program at the UW Department of Environmental and Occupational Health Sciences. Yona Sipos, PhD and Stella Zhou, MPH student will facilitate discussion around the future of food at UW.
Our conversation will take a deep dive into looking at what food systems already exist on campus, and how these impact faculty, staff, and students.
How could our campus dining halls, cafeterias, kitchens, vendors, and meals look different in the future?
---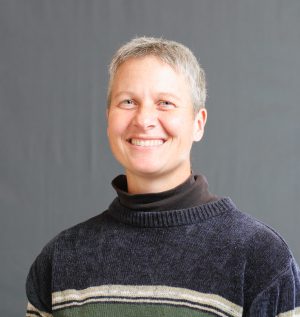 Tuesday, May 24, 1 – 2 p.m.
Eli Wheat will highlight the UW Farm and further experience operating a certified organic farm. Wheat will share how and why sustainable farming is an essential part to ethical and sustainable food systems.
During this session, participants will consider the following questions and more:
What could it take for the UW community to rely entirely on sustainable farming practices?
How can communities support and utilize sustainable farming as a main source of food?
What barriers do communities face to accessing sustainable farming?
---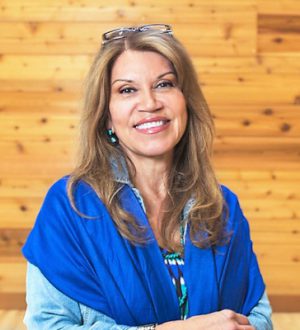 Friday, May 27, Noon – 1 p.m.
We've invited Charlotte Coté, PhD, a Nuu-chah-nulth woman from Vancouver Island and Professor of American Indian Studies at the UW, to help us embrace food sovereignty: "a food system in which the people who produce, distribute, and consume food also control the mechanisms and policies of food production and distribution."
Coté's areas of research and specialization: Indigenous food traditions, food sovereignty, health/wellness, traditional ecological knowledge, story as theory, environmental/social justice, Indigenous resistance/resurgence, federal Indian law, Indigenous film/media. She is co-founder and chair of the UW's annual "The Living Breath of wǝɫǝbʔaltxʷ" Indigenous Foods Symposium held in May at the wǝɫǝbʔaltxʷ.
---
These sessions will use facilitated breakout rooms to think creatively about how our food systems already meet important needs, and how they could be better designed in the future. All sessions are hosted on Zoom. We hope to see you there!