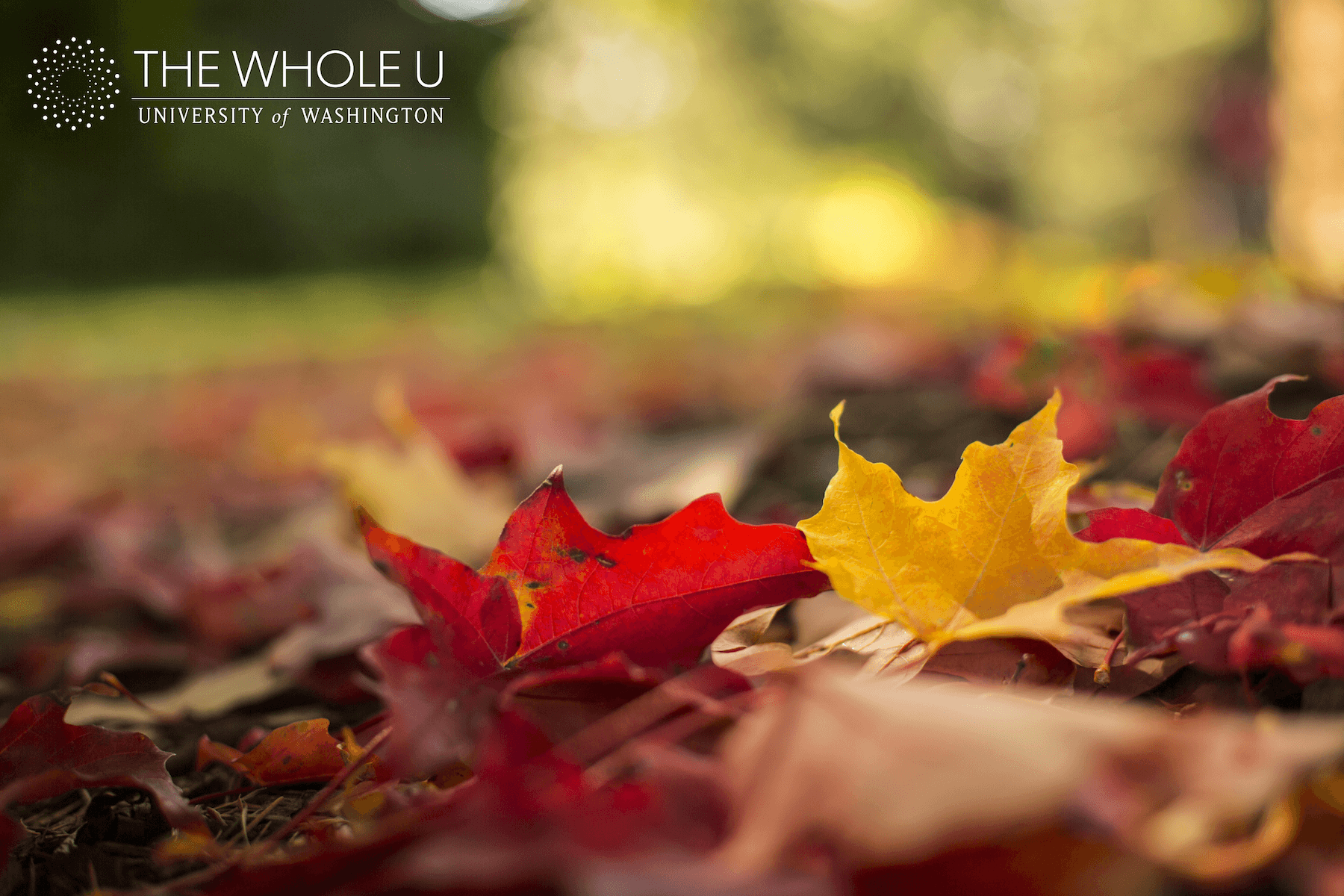 What's happening at The Whole U This November
This November has lots to offer with an assortment of Whole U and UW community events that are sure to help you expand knowledge, spend time with loves ones, advance wellness goals, and relax. Whether you're looking to attend a sports event with family, learn about various benefits for UW employees, or attend a virtual seminar about aging, we've got you covered.
---
November 1, 7:00 p.m.
Grab your family and friends and head down to Lumen Field at 7 p.m. on Monday, November 1 to cheer on the Seattle Sounders FC with discounted tickets for all UW faculty, staff, and students. This match is right before playoffs, so be sure to rally your excitement as the Sounders take on the LA Galaxy team.
---
KinderCare: November 3, 10:00 a.m. – 10:30 a.m.
Bright Horizons: November 9, 9:30 a.m. – 10:00 a.m.
KinderCare: November 17, 1:00 p.m. – 1:30 p.m.
As a UW employee, you have access to childcare benefits from KinderCare and Bright Horizons. This November and December, join UW Work-Life and The Whole U for casual, open house style events designed to help you learn more about these benefits and offer a space for you to ask questions.
Session will include a brief presentation followed by Q&A. Drop-in at any time!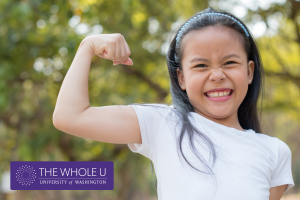 ---
November 3, 3:00 p.m. – 4:00 p.m.
This webinar is for women who want to feel less alone and more empowered as they journey through perimenopause. It is also for partners who want to understand experiences of perimenopause and how they can support their loved one. We'll explore what perimenopause is, what is happening in the body, what women may experience and what research indicates can support their symptoms and overall well-being.
---
November 3: Literacy and Education
November 10: Veterans and Human Service Programs
November 17: Food Distribution Programs
November 22: Arts and Humanities Programs
Join the UWCFD this November for their lunch and learn events. Each one-hour lunch and learn will be held virtually via Zoom and feature 3-4 UWCFD member nonprofit organizations working in these thematic areas. Sessions are open to anyone interested. 
---
November 9, 12:00 p.m. – 1:00 p.m.
Whether you own your home or are renting, make sure your home is ready for the seasons ahead at this seminar hosted by Homestreet Bank. Learn basic home maintenance, what you need to do when the temperatures change, how to create a home maintenance checklist and more!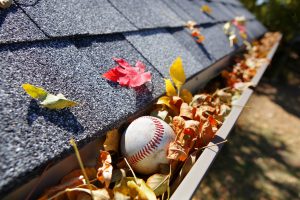 ---
November 10, 11:00 a.m. – 12:00 p.m. 
Join the UW Sustainability office to learn more about the UW's Sustainability Action Plan that was adopted in 2020, including the 10 targets laid out in the plan, the actions we've taken so far toward those targets and what's next for sustainability at the UW.
---
For managers & teams: November 10, 12:30 p.m.- 1:30 p.m.
For employees: November 17, 12:30 p.m. – 1:30 p.m.
For HR professionals: November 24, 12:30 p.m. – 1:30 p.m
This year brings a new set of challenges and you're not alone if you're looking for new ways to balance the needs of work and family, stay organized and adapt. As a PEBB eligible employee, UW CareLink is your employee assistance program. From 25% discounts on legal resources to five free counseling visits and the many resources in between, UW CareLink has resources to help you, your dependents, and any of your household members. Learn about all of the different UW CareLink benefits by attending live webinars this month.
---
November 15, 12:00 p.m. – 1:00 p.m.
Join UW Recycling and UW Sustainability for a Trash Talk in honor of America Recycles Day on November 15. You'll learn about what goes where, and how to reduce your own waste. This is the perfect presentation to test your skills, double check your knowledge, and ask questions as they come up!
---
Observed November 15
During the week of November 15, join The Whole U and UW Recycling in celebrating America Recycles Day with family-friendly coloring pages. Learn about the importance of recycling and composting while using your artistic skills.
America Recycles Day is a nationally recognized day dedicated to promoting and celebrating recycling in the United States. The University of Washington values sustainability and lowering our carbon footprint. Proper waste reduction and diversion through composting and recycling at the UW supports these initiatives.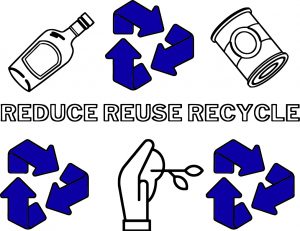 ---
November 17, 11:30 a.m. – 1:00 p.m.
Enjoy a social security seminar presented by Kirk Larson, a Public Affairs Specialist with the Social Security Administration (SSA). In this virtual seminar, you will learn all about social security and how to collect. Get answers to your burning SSA questions,
---
November 18, 2:00 p.m. – 3:00 p.m.
Balancing eldercare responsibilities with planning holiday celebrations for your whole family can be stressful, but UW Work-Life is here to help. Join UW Work-Life for a session with Marty Richards, MSW, LICSW to learn more about how to look after your own needs while being a carer for others, with advice and anecdotes focused on caregiving during the holiday season.