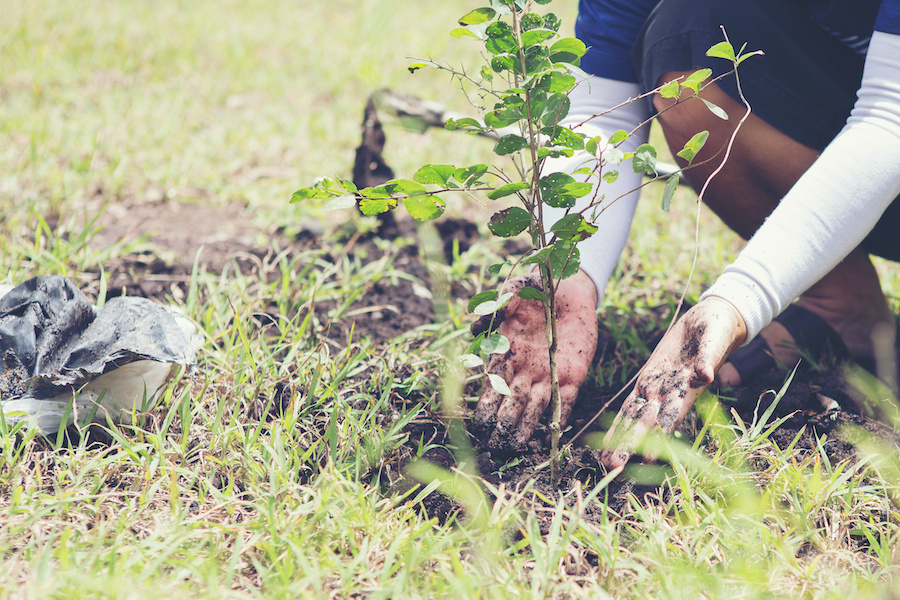 Getting Involved in Ecological Restoration
Celebrated forest ecologist and UW Professor Emeritus Jerry Franklin once thought he'd been grabbed by Sasquatch while conducting research in Gifford Pinchot National Forest in southwest Washington.
It turned out to be a mature Douglas fir shedding 1,000 pounds of its bark. Professor Franklin, a longtime steward of old growth forests and advocate for ecological restoration, has yet to meet Sasquatch. But for those hoping to, engaging in ecological restoration projects in the forests of the Pacific Northwest is a great place to start.
Ecological restoration is a process of active intervention in the recovery of damaged or destroyed ecosystems – the damage often being a result of human activity like over-farming, pollution, and natural resource depletion such as logging and mining.
Once the ecosystem is restored and thriving, ongoing stewardship of the ecosystem is necessary to nourish marine and animal life, reduce carbon emissions, and sustain our cultures, communities, and economies.
Watch: What is ecosystem restoration?
Restoration ecology, meanwhile, is the scientific study supporting the practice of ecological restoration. The Restoration Ecology Network, part of the UW Botanical Gardens in the School of Environmental and Forest Sciences, is a center for ecological restoration and conservation providing opportunities for UW students to conduct research on and gain experience with local restoration projects.
On every continent and in every ocean
The United Nations General Assembly declared 2021-2030 as the Decade on Ecosystem Restoration, a universal call for the prevention of degradation and revival of earth's ecosystems – from forests and grasslands to oceans and peatlands – for the benefit of people and nature.
The UN program envisions restoration work not as isolated projects but as a coordinated, worldwide movement to revive and strengthen the diverse ecosystems upon which all life on Earth relies.
Restoration is not a substitute for conservation
Ecologists stress the importance of conservation efforts to sustain biodiversity and prepare for the ongoing effects of climate change, pollution, and unsustainable exploitation of limited natural resources.
Facilitating the revitalization of a damaged ecosystem is only one component, however, of conserving and maintaining Earth's ecosystems.
Small actions can have a big impact
Ecological recovery work might be as unassuming as pulling invasive blackberry bushes or other weeds, planting seeds or seedlings, or collecting native seeds. In the Pacific Northwest, an area known for trailblazing ecological restoration initiatives and with diverse and relatively healthy native ecosystems, there are any number of opportunities to engage with restoration projects.
Take Action: Volunteer, Donate or Advocate
Your support of UWCFD-member nonprofits as a donor, volunteer or advocate demonstrates your commitment to creating and stewarding thriving and resilient ecosystems in your own communities and across the state. Consider setting up payroll deduction or making a one-time gift through the UWCFD to any of the following organizations doing ecological restoration work in Washington.
What impact can volunteers make?
Read about the years-long restoration of the Pratt Lake Trail near Snoqualmie Pass, where Washington Trails Association (WTA) has been hosting annual work parties and Backcountry Response Teams since 2016 as a part of their Lost Trails Found campaign. WTA hosts a variety of other volunteer restoration opportunities as well, including trail work parties (families welcome!), weeklong volunteer vacations and youth volunteer vacations.
UW Botanic Gardens' Rare Care program offers volunteer projects across the state working to conserve Washington's native and rare plants. Volunteers gather data, manage the rare seed vault, collect seeds and support outreach events or other special projects.
Forterra works for healthy ecosystems and resilient communities across Washington. Summer and fall restoration projects need volunteers to help with removing invasive plants, clearing trails and more. Forterra also offers year-long volunteer forest steward opportunities.
Forterra partner Green Redmond Partnership is building a sustainable network of healthy urban green spaces, with the next volunteer work party scheduled for September 25 at Smith Woods.
Tilth Alliance, a food equity collective based in Wallingford, encourages volunteers to learn by doing working alongside their staff at community learning gardens and the Rainier Beach Urban Farm and Wetlands – Seattle's largest urban farm. Depending on the time of year, projects may include weeding, harvesting food for local food banks, preparing beds for planting, or caring for natural areas. They also offer group work parties. No experience necessary, and gloves and tools provided.
Puget Soundkeeper Alliance works to meaningfully decrease pollutants reaching Puget Sound through monitoring, citizen enforcement and pollution prevention. The Alliance invites volunteers to participate in the 2021 Seattle Summer Cleanup Series through August, conducting marine debris cleanup on the water in canoes or kayaks on land near our many shorelines.
Learn More
Green City Partnerships engage community volunteers to help restore and maintain our urban green spaces while strengthening community and creating a culture of environmental stewardship across our region.
The Urban Forestry Commission of the City of Seattle advises the City Council on policy and regulations governing the protection, management, and conservation of trees and vegetation in the City of Seattle.
The Society for Ecological Restoration UW Chapter brings together UW students with a common interest in the practice of ecological restoration and a common goal of restoring and sustaining the biodiversity of the UW campus.
The Veterans' Ecological Trades Collective exists to support veterans and allies in acquiring skills that launch or refine careers in Conservation, Agriculture, Forestry and Ecological Design. The organization provides educational programs and outdoor work parties tackling projects like noxious weed removal, trail clearing, and small farm construction.
The UN Development Program's Learning for Nature initiative is offering a free self-paced course on Ecosystem Restoration. Though intended for policymakers, the course is open to anyone interested.
Know of a great volunteer opportunity in ecological restoration? Drop it in the comments!
---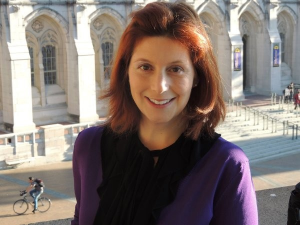 Nicole joined the UWCFD team in 2020 as a workplace giving specialist, having volunteered as a campaign coordinator for several years. Her previous experience includes communications roles with the UW Departments of Urology and Economics.
A Seattle native, Nicole enjoys reading, traveling, family time and lots of coffee.