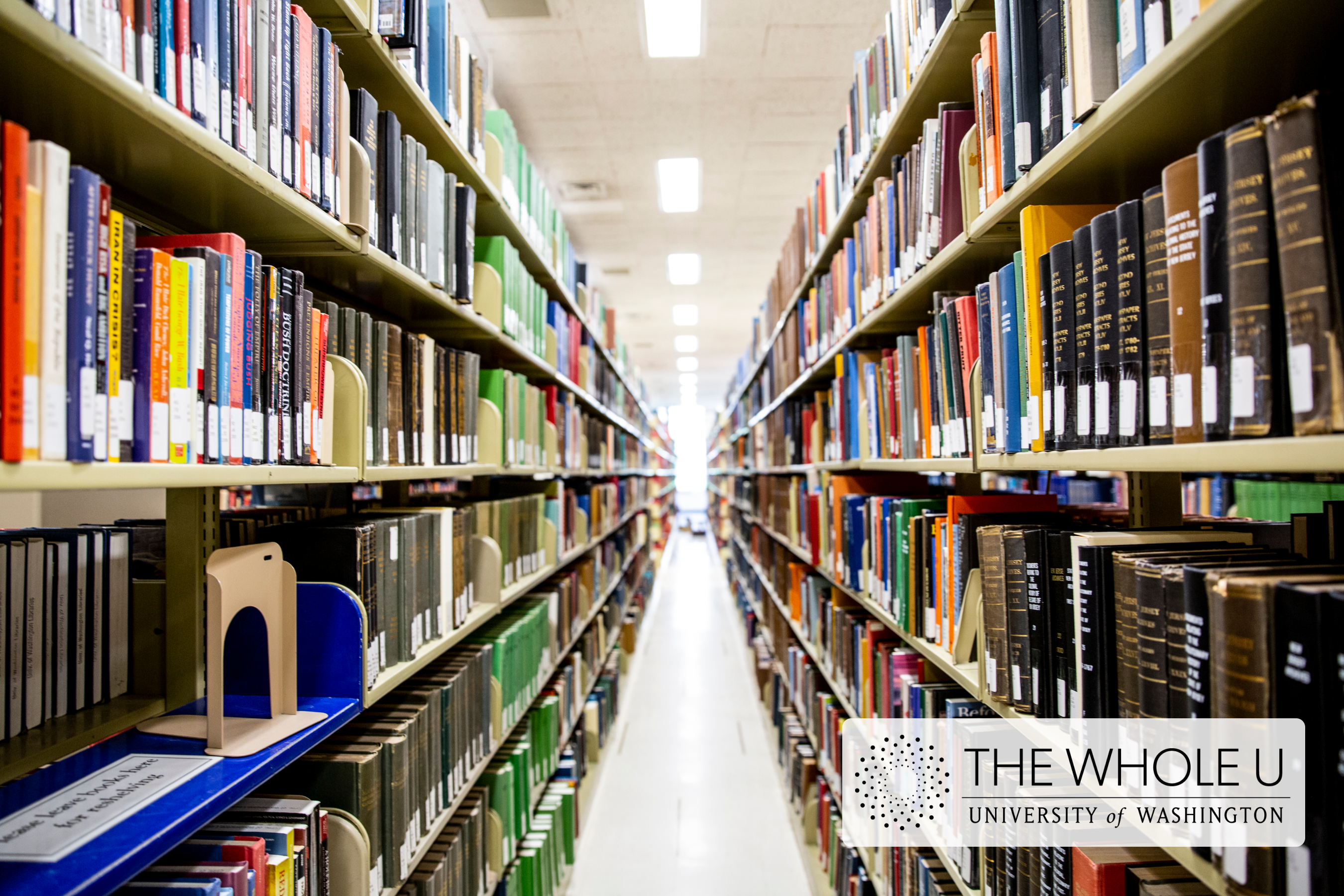 Plans this weekend? I'm fully booked. 
This past quarter, the Whole U has been busy working through a 90 day reading challenge in partnership with UW Libraries. The UW Libraries is so excited for these readers as they learn how to understand genres, utilize university and area resources to find books, incorporate more reading into their lives, and build a community centered around books and reading. There's nothing quite like sharing a good book and getting to talk about it with your friends!
Here are some resources that will help readers with their reading goals whether you are a part of the 90 day challenge or not:
How to find the genre and book for you
UW Libraries Search is a great resource to start with articles, e-journals, collections, videos and more! The Libraries website can also link students to reading-related news and online events. The Libraries are currently offering no contact pick-up service.
Odegaard Library's Good Reads allows you to search or look at recommended books in the UW collection by genre and offers book reviews and recommendations by UW staff, students, and other websites.
Engage in critical conversations with the UW Community through the Libraries' Recommended Reads on equity, diversity, and inclusion to foster lifelong learning and engaged citizenship.
The Seattle Public Libraries have books organized by genre and topic such as Black History Month, Brainy Reads, and Regency Romance (if you've seen Bridgerton on Netflix this would be a good one!)
---
Incorporating more reading into your life
Keep a reader's journal! It could be as easy as writing down your thoughts about certain books, keeping a list of books you are waiting to read next, or quotes and ideas to help keep you inspired.
Goodreads is a platform that allows readers to share and discover books based on their interests and reviews, connect with online reading groups, and even make friends and check out their bookshelves virtually. 
Serial Reader sends you 20 minute chunks of reading from a Classic book of your choice every day. Habit starts with practice and this app is a great way to make sure you fit reading into your daily routine. 
---
Building a community around reading
Join a UW reading community! UW Alumni Book Club, UW Bothell Community Reads, UW Tacoma RealLit are all great ways to connect with fellow book-loving UW peers, build community, and foster thoughtful engagement. 
Virtual book meetups. Even during COVID-19, King County Library System is offering book group meetings for a wide variety of reading tastes along with other remote events to share what you're reading and build a community of book lovers.
Take a class. A Public Space focuses on publishing and supporting writing that is often overlooked or unclassified. They host workshops, classes, events, and book clubs that can lead readers in building upon their love for literature. 
Utilize the UW Bookstore. Lots of events are continuously offered by the UW Bookstore as well so keep checking the events website for new and exciting programs!
---
Remember, incorporating reading into your daily or weekly routine starts small. Make it manageable and hold yourself accountable in a way that's fun for you. We hope you have a great weekend diving into some new books and good reads.  If you are feeling extra motivated, learn more about the Let's Read: 90 Day Challenge here.
Thank you to AT&T for sponsoring The Whole U. 
---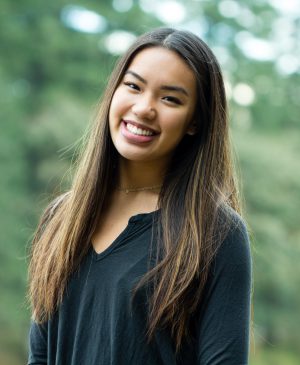 Lucinda Zhang is a third-year undergraduate student at the University of Washington studying ACMS and informatics. She is a student intern for the UW Libraries' Undergraduate Student Success (USS) team, working to support online events, projects, and programs related to academic libraries and student success. In her free time, you can find Lucinda playing tennis, cooking, listening to music, or currently reading The Defining Decade.