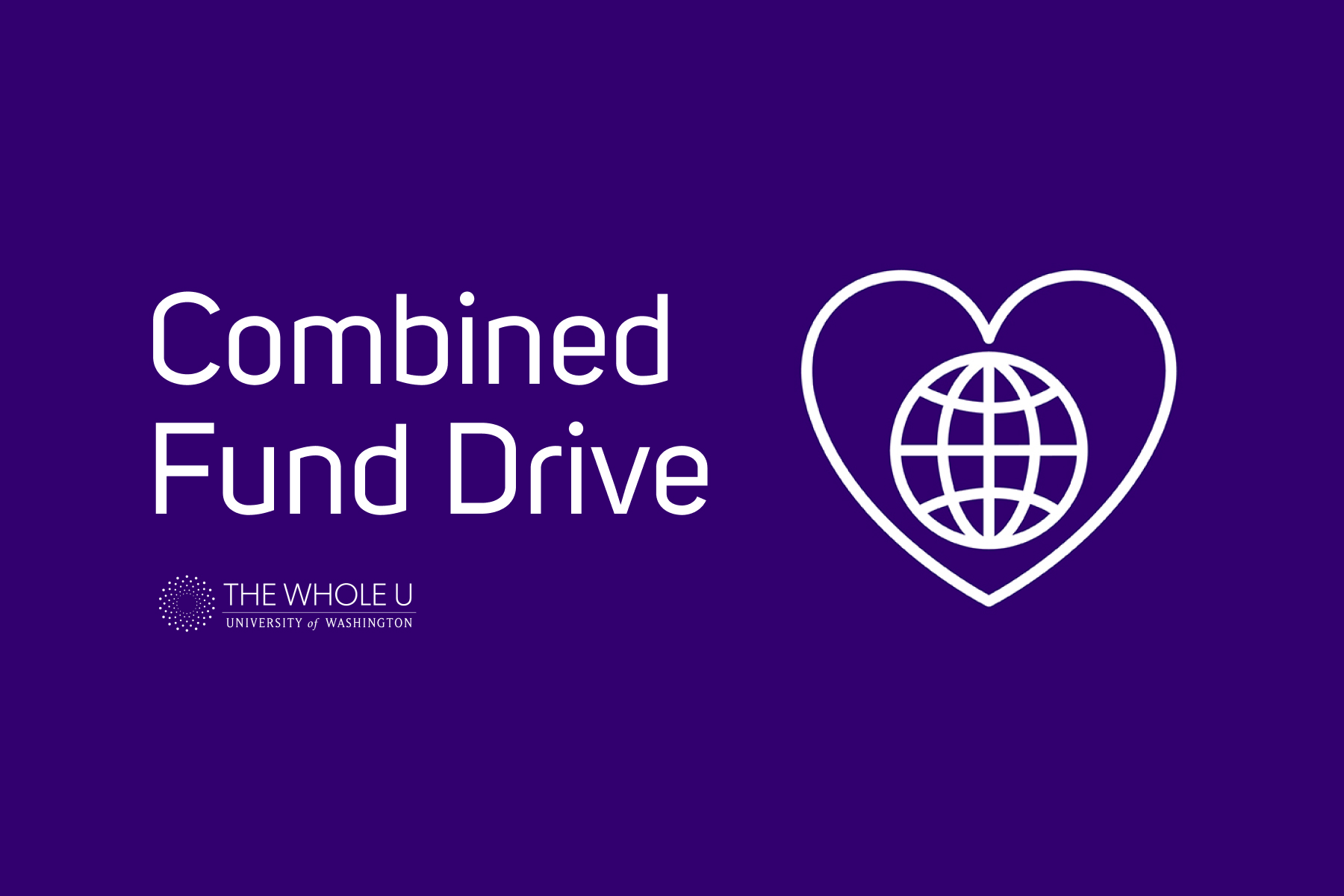 UW raises more than $2,040,000 for those in need
UW faculty, staff and retirees came together this fall to contribute $2,040,474 to a variety of organizations through the UW Combined Fund Drive. As many are still reeling from the impacts of the ongoing pandemic, the drive has helped make a positive impact on the lives of many.
"Our employees have continued to step up and give back to those in need during these difficult times through payroll deduction, online event participation and personal donations," said Jolyn Mason, campaign manager for the UW Combined Fund Drive. "It's incredible to see the UW's commitment toward bettering the world."
The UW Combined Fund Drive collaborates with a featured charity, co-hosting special events and working to boost the UW's fundraising efforts. This year's charity was Northwest Harvest, which works to provide food to people across Washington state. As the only nonprofit food bank distributor operating statewide in Washington, they supply nearly 2 million meals every month through their network of 375 food banks, meal programs and high-need schools.
"We're pleased to partner with Northwest Harvest this year in their fight to end hunger in our state," said Mason. "I'm humbled by UW community's generosity. Together, you contributed more than $163,000 and that will provide more than 731,000 nutritious meals to those in need."
The UWCFD is part of a statewide fundraising campaign that dates back to 1984. The UW community has contributed to more than $52 million for nonprofits, UW scholarships and programs through the campaign.
More recently, the UW Combined Fund Drive partnered with The Whole U to assist in fundraising for the UW Employee Emergency Fund, raising $13,000. This fund provides grants to hundreds of employees experiencing financial hardships due to the pandemic.
One grant recipient commented, "please let everyone involved know how much this has changed my life. I can't express my gratitude in words, but I will in many, many prayers."
These donations are another example of the UW community's ability to come together and support one another during unprecedented times.
If you missed this year's drive or still want to show your support, you can give year-round through payroll deduction. Visit the UW Combined Fund Drive website to find ways to contribute to our community.
---
This post was previously published to the UW Faculty & Staff Insider, authored by Fiona Tian.