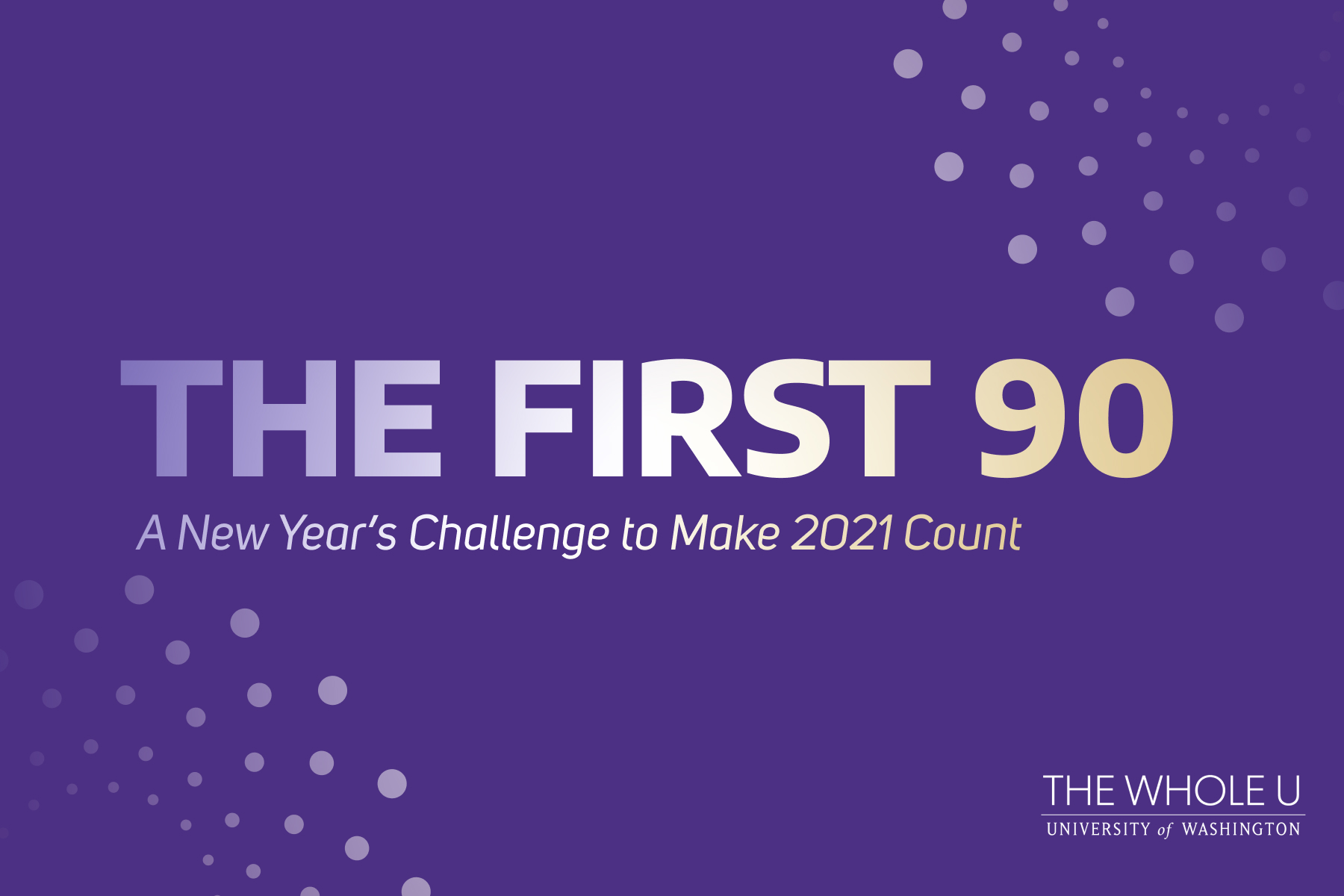 The First 90: Motivational Webinars
Kick off 2021 by attending webinars designed to motivate you for the year ahead and structure your goals. You'll learn about tried and true mindsets for weathering the storm and taking control of what you can. These webinars are presented as part of The First 90: A New Year's Challenge to Make 2021 Count.
In this 90-day habit formation challenge participants pick one or two areas of focus and join a cohort of like-minded colleagues. Over the course of three months, we will break down big goals into daily actions with the help of UW experts and Whole U partners, and provide the social support and accountability trackers to help you maintain your focus.
---
Make 2021 Count with UW Athletic Director Jennifer Cohen

The University of Washington athletic director is the only female one in the Pac-12 and one of five in the Power 5 conferences to hold the position. The journey Cohen took to get there has helped her navigate the uncertainties of 2020. Get inspired with Jennifer Cohen on Zoom and learn how to win what you can control in 2021.
Jennifer Cohen, named the University of Washington's 15th Director of Athletics on May 24, 2016, has been with the UW for 21 years, primarily overseeing the athletic department's fundraising efforts. In three years under her watch, Cohen has led Husky Athletics to unprecedented success in the classroom, in competition and in the community.
Additionally, Cohen secured a 10-year, $119 million apparel partnership with adidas that launched July 1, 2019. Most recently, Washington measured an Academic Progress Rate (APR) of 987. This marks the seventh consecutive year that UW's overall APR rate measures above 980.
Learn more about Jennifer Cohen's career at UW and beyond here.
---
Goal Setting: Creating what you already have with Lee Davis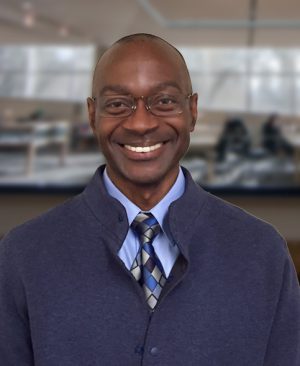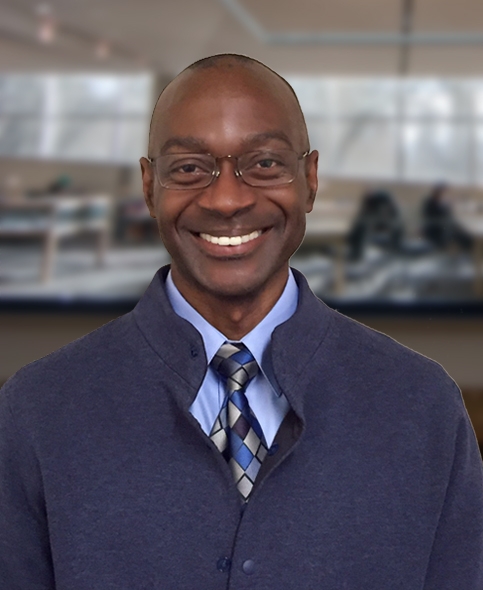 Setting goals, following through with them, and facing the barriers that keep you from accomplishing goals is one of the most important steps to conquering a new year resolution and preparing for a successful year to follow.
In this workshop, you will be given a comprehensive definition and example of the mechanics of goal setting.  How to create goals, how to spot check your goals, and how to see your goals through completion are just a few of the major themes that will be covered.  Additionally, strategies on remaining emotionally resilient during tumultuous times, remaining rooted during change, and increasing focus during times of uncertainty!
This webinar is 90 minutes long and is being hosted twice. Once on Friday, January 8 and a second time on Friday, January 22. Both events are hosted on Zoom from 1-2:30 p.m. We hope that you will be able to join us at either session!
Lee Davis from UW Professional & Organizational Development brings a wealth of knowledge in classroom facilitation, instructional design, lecturing, and curriculum development. A veteran of the Armed Forces, Davis honed his classroom skills as a damage control instructor for the United States Navy, where he served as a submariner for 15 years. He taught over 5,000 sailors ranging from seamen to admirals, and has created and facilitated workshops for youth on topics such as personal development, mental self-defense, principles of living, and soaring from within.
Davis serves as a co-facilitator of the Strategic Leadership Program and is a certified master training specialist and curriculum developer. He is a Certified Professional Coach (CPC) and Neuro-Linguistic Programming Practitioner (NLPP).
---
We look forward to seeing you virtually in 2021 and working together throughout the first 90 days to form new habits and set intentions for the year ahead.