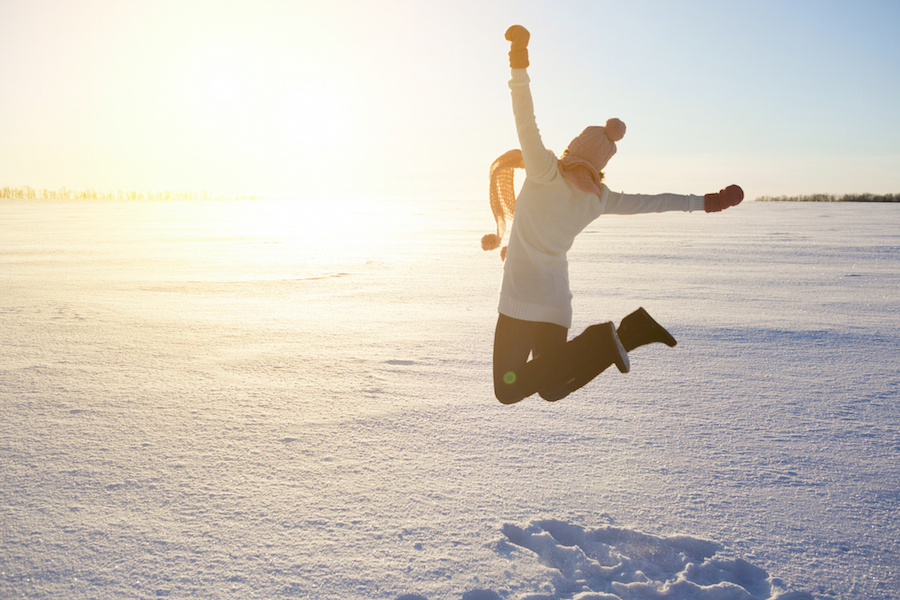 How to Navigate Winter Darkness
As the light shifts to lower intensity and the weather begins to ebb and flow, we are invited to more skillfully engage with daily life. In the past, human beings were much more attuned to the rhythm and patterns of the natural world, whereas today, while we are still affected by these same natural currents, we tend to be more insulated from what is actually going on. When that is so, it tends to have negative consequences around mood, energy, and overall wellbeing.
The good news is that humans are resilient, adaptable, and—with the right plan in place—can navigate and see clearly through even in the darkest of storms. To stay the course during these next months of winter, consider exploring the following techniques. Don't worry about engaging them all at once. Pick one or two and notice what shifts. After that, stick with these or start to add one more. Baby steps, lots of compassion, and if you fall off track no big deal, simply begin again.
---
Move your body
Move your body at least four times a week for 30 to 45 minutes (including some weight training). This will provide more reduced inflammation, lowered blood pressure, increased metabolism & blood circulation, better sexual vitality, enhanced sleep, and increased executive functionality in the brain.
---
Eat less sugar, more whole foods
Reduce sugar consumption and refined/processed foods. If you do need something sweet, try including more sweet spices in your cooking (cinnamon, cardamom, nutmeg, cloves), sweet veggies (carrots, sweet potatoes/yams, cooked onions, parsnips, etc.), and higher quality sugars (dates, coconut nectar, maple syrup, raw honey), but still in moderation.
---
Get enough protein
Ensure you are consuming enough protein (from any and all sources that work with your personal nutrition choices, such as fermented soy, legumes, nuts/seeds, low mercury fish, and grass fed animal sources), which means you are also getting ample essential amino acids. Low mood, fatigue, and sleep disruption can correlate to lack of high-quality protein.
---
Omega 3's are key
Consume enough omega 3's from real, whole food sources (try clean non-toxic fish in order to get a broader spectrum of nutrients). If you are vegan, you can use a marine algae omega 3's which is the only vegetarian source that provides both Eicosapentaenoic acid (EPA) and docosahexaenoic acid (DHA)—together, the backbone of omega 3's health-giving benefits.
---
Prioritize winding down
Carve out time to wind down, get enough high-quality sleep, connect with family and friends, and enact self-care rituals for stress reduction (make soup, read a book, walk in nature, walk your legs up the wall, breathe deeply for three minutes, or host a potluck).
---
Check the chemicals in your life
Do a chemical toxicity inventory of your life (What is off-gassing? What chemicals are you putting on your skin?). Download Thinking Dirty app and scan barcodes of your household products.
---
Focus on fiber and good gut health
Take care of your gut health by remembering to consume probiotics and prebiotic/fermentable fiber foods such as garlic, leeks, onions, scallions, shallots, artichoke, Jerusalem artichoke, asparagus, bamboo shoot, beets, burdock root, savoy cabbage, cassava, cauliflower, celery, chicory and dandelion root, daikon, fennel bulb, collards, dandelion, kale, mustard, spinach, jicama, mushrooms, okra, butternut squash, sweet potato and yam.
---
Light makes right
Engage in light therapy to stave off seasonal affective disorder (SAD). Thought to be caused by the effect of reduced natural daylight on brain chemicals that regulate our sleep patterns and mood, SAD can be addressed by exposure to high intensity white fluorescent light (10,000 lux) for approximately 30 minutes a day.
---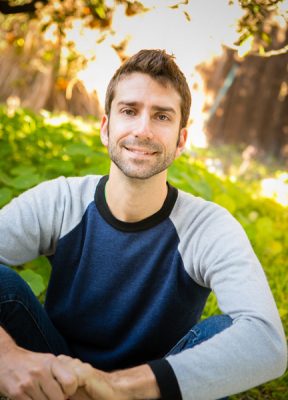 Danny Arguetty, M.A., is the mindfulness program manager at the University of Washington, a yoga teacher (and teacher trainer), nutrition/life coach, and a lover of the environment. He is the author of Nourishing the Teacher and The 6 Qualities of Consciousness. Passionate about helping people flourish through mindfulness, wellness, and personal self-development, he has over a decade's worth of experience in group facilitation, one-on-one coaching, and experiential teaching.
Danny has guided workshops throughout the United States, led basic and advanced yoga trainings in the U.S. and India, and spoken at Facebook, Olson Kundig, and Gravity Payments (all in Seattle). He served as adjunct faculty at Williams College, leads a quarterly course on Intro to Mindfulness at UW, and is a faculty member at Kripalu Center for Yoga & Health. 
Read more about Danny and his work here.