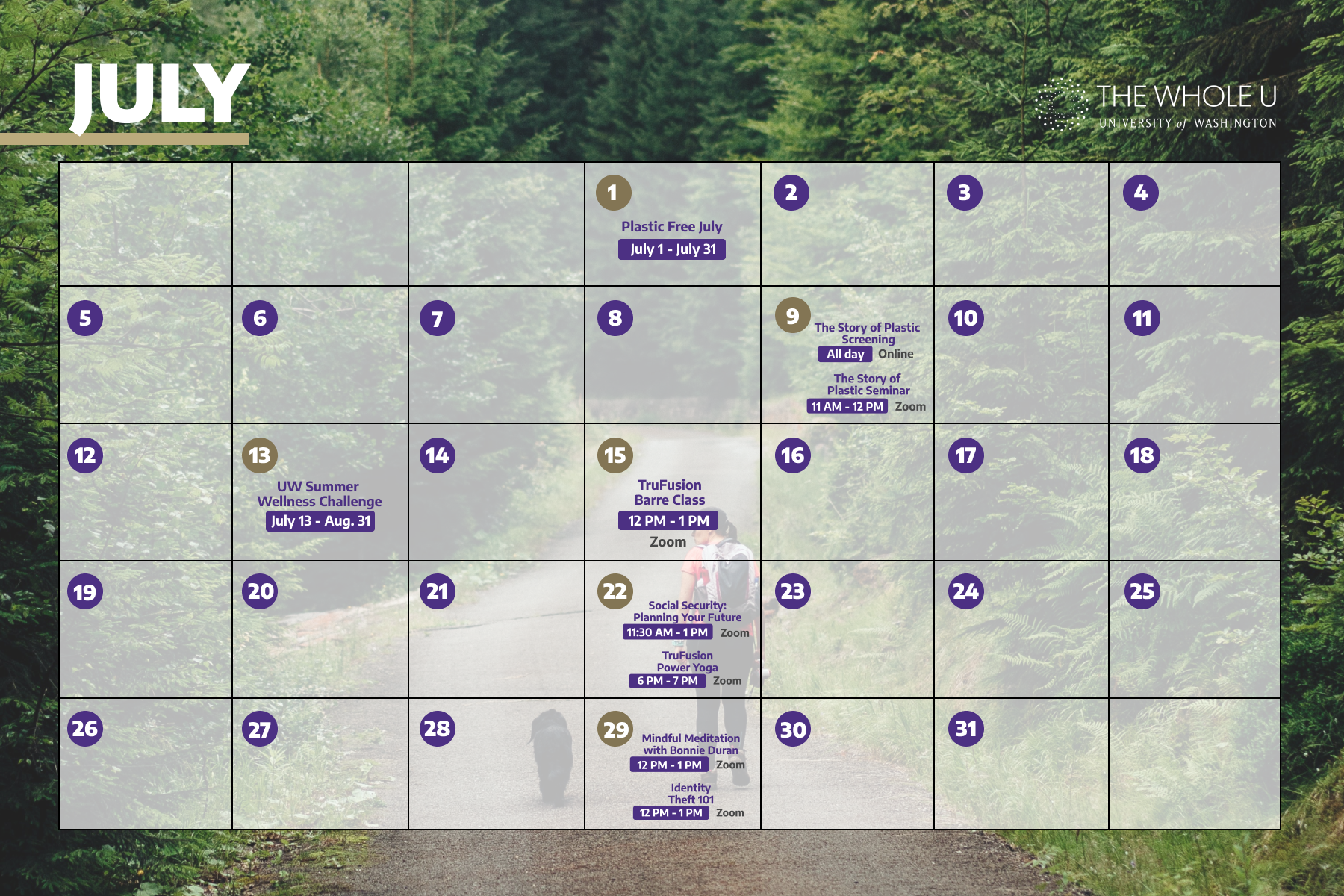 Prioritize Wellness at these July Events
The Whole U is excited to announce another month filled with exciting wellness-focused virtual events open to the greater University of Washington community! Throughout the month, you can learn about your Social Security benefits, how to avoid identity theft, how to reduce your plastic waste, in addition to summer wellness and fitness challenges. Thus, this July there is an exciting event for everyone!
---
When: July 13 – August 21
This summer will no doubt look much different at UW. That's why now is more important than ever to participate in The 2020 UW Summer Wellness Challenge, prioritizing your holistic wellness and building community with your colleagues, family, or group of friends! By participating, you and your team will help create an environment that encourages connection no matter where you are! Work together to conquer each weekly team competition, attend virtual events and debrief as a group, and get to know one another better while exploring 6 important areas of health. Click here to register and learn more!
---
When: July 1 – 31
Join UW Recycling, UW Sustainability, and The Whole U this July in celebrating Plastic Free July with events, activities, and challenges all month long. Commit to reduce plastic waste and use, attend a free film screening, join Zoom discussions, learn steps to limit plastic consumption, and win prizes!
Learn more about the many opportunities to engage here and be sure to register for the following events and activities: