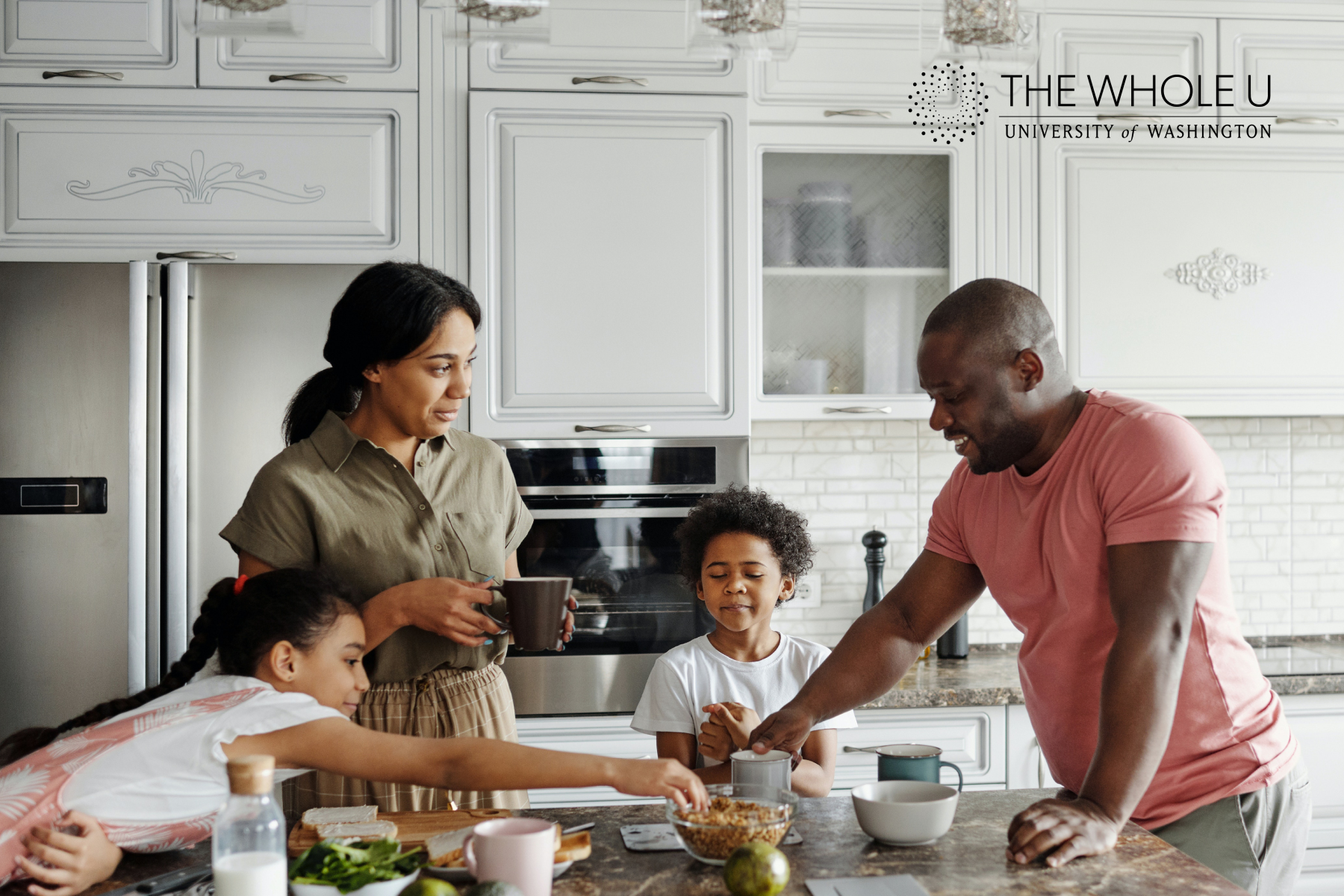 Cooking With Kids in the Context of COVID-19
The blurring of work-life balance seems a fact of life these days. That comes as no surprise, perhaps, for parents with kids. Social distancing orders and stay-at-home mandates combined with the promises of modern technology have at once expanded possibilities of working from home and increased the demands on parents with homeschooling. And that's just for families who aren't also struggling with the additional burdens of unemployment and/or COVID-related illness.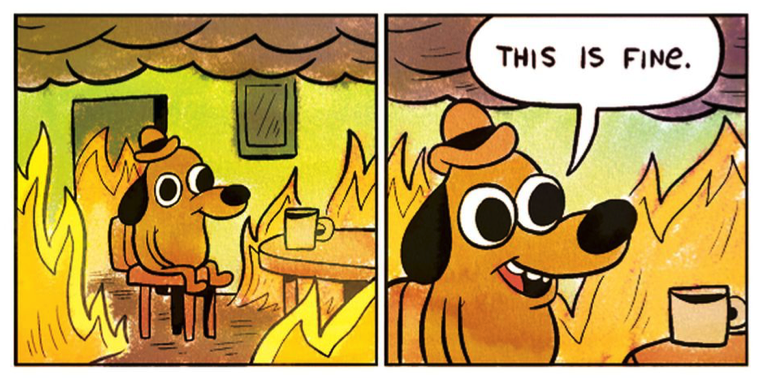 Only, no. This is not fine. This is not fine at all. This is really, really hard.
So, why cook with kids? Why now?
Time seems to always be a barrier to cooking with kids, and it still is. Yet, we're currently having more meals at home with our families and spending more time with our kids every day. With these changes, and with summer right around the corner, we have the opportunity to improve the quality of our time together and reap the benefits of not only eating together, but cooking together as well.
Disclaimer: I am not a mom. I am a friend to lots of moms and parents however. I am also a graduate student in nutrition and completed a traineeship in pediatrics. This article is informed by academic literature, content from professional organizations, and a very informal, non-scientific focus group conducted on the fly via social media (n = 5). If you have any additional ideas or tips & tricks based on your personal experience with cooking with kids, please leave a comment at the end of the article! We'd love to hear from you.
Food, family & the future
Like other areas of child development (e.g. physical, social, emotional, etc.), children learn eating behaviors and develop food preferences over time. Research suggests that childhood eating behaviors beget adolescent eating behaviors, which beget adult eating behaviors (Pearson et al., 2009). In other words, along with many other influential factors, what happens now could impact your kiddo's foodie future… to some extent.
No pressure. (But, seriously. You can only do so much. Do what you can right now.)
Children acquire eating behaviors through both experience and observation, and much of this – especially during the early years – occurs within the context of the home (Pearson et al., 2009). Many factors influence childhood eating behaviors and preferences, including food availability, accessibility, exposure, familiarity, parental modeling, modeling from peers or teachers, and social support (Birch et al., 2007; Reinaerts et al., 2007). The emotional tone and responsiveness of caregivers during family mealtimes are also important (Johnson, 2016).
Frequent family mealtimes are associated with many benefits throughout childhood and adolescence:
Positively impacts the consumption of fruits & vegetables and other nutrient-rich foods by children (Peters et al., 2013; Verhage et al., 2018)
Provides the opportunity for influential parental modeling of eating behaviors (Pearson et al., 2009)
Promotes overall food enjoyment (Verhage et al., 2018)
Associated with longer-term physical and mental health benefits, including reduced substance abuse, higher self-esteem, less disordered eating, less depressive symptoms, and less suicidal ideation (Harrison et al., 2015; Verhage et al., 2018)
Parents also reap benefits from frequent family meals, including greater degrees of family functioning, reduced depressive symptoms, and greater fruit & vegetable intake themselves (Utter et al., 2018).
But we're not just talking about eating meals together. We're talking about cooking together, too.
Welcome to the kitchen
Including kiddos in meal preparation is associated with benefits that go above & beyond those mentioned above. Nutritionally, these benefits include increasing kiddos' willingness to try new or less preferred foods, improving their overall dietary quality, and bettering their nutritional health (Allirot et al., 2016; Berge et al., 2016; Dallacker et al., 2019). Socially, the American Academy of Pediatrics notes other gains, including honoring a family's native culture, supporting a spirit of wellness, and helping kids feel more invested during mealtime.
There are additional benefits for each age group as well:
---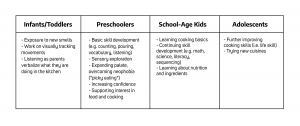 ---
And of course, there are psychosocial benefits for parents, too. Nemours notes the joy of spending quality time with your kiddos and sharing a meal that you've worked together to prepare.
So, how do all of these benefits sound? Awesome? Too good to be true? Meh?
I hear you. Reaping these benefits still requires an investment of time, and time is a hot commodity right now. If this resonates with you, perhaps consider baby steps – for instance, plan to cook with your kids on days when you aren't being pulled by competing work demands, such as on the weekend. Once you gain some momentum, you may find that it doesn't require quite as much time as you originally thought.
Cooking. With kids. Where do I even start?
Experts from the Academy of Nutrition and Dietetics and Nemours suggest a few key principles that can guide your approach as you entertain the prospect of cooking with your kids.
Right time
Set yourself up for success here. Create opportunities for cooking with your kids when you aren't up against a deadline and when everyone is relatively well-rested and in good spirits. Bonus if another adult is present to help monitor tasks and overall safety. If someone is imminently hangry, it's probably not a good time.
Right strategy
As the old adage says, failing to plan is planning to fail. Let's plan for cooking success!
Plan ahead: it may be helpful to do some prep work in advance, assemble the needed kitchen tools & utensils, and think through which tasks make the most sense based on your child's abilities. There are also kid-friendly knife sets and cut resistant gloves available for purchase online from retailers like Amazon, if you're into those sorts of things.
Set expectations: from the beginning, explain boundaries and rule of the road in the kitchen. If there are tasks that must be done by an adult, make sure kids are aware of this.
Start small, keep it simple, adapt: choose tasks that your child can complete with minimal to no assistance (will vary by age and development), allow time for mastery, and offer more challenging tasks as their skills develop. For new tasks, take the time to provide instruction and repeat as needed. Even small tasks can be worthwhile for budding chefs.
Provide breaks: younger children may only be able to help for 5-10 minutes, while older kids can help from start to finish. Honor their abilities and provide breaks as needed.
Acknowledge their work: provide encouragement and affirm your kiddos' accomplishments.
Right attitude
This is important. Depending on your innate personality, this may or may not be a challenge for you. Key attitudes to bring to your cooking with kids' experience are: patience, patience, and more patience. And maybe some levity, too. Also, messes will happen. Embrace the mess. Embrace imperfection.
Safety first
Above all else, safety in the kitchen is paramount. The American Academy of Pediatrics recommends the following:
---

---
According to the Academy of Nutrition and Dietetics, other food safety considerations include: washing kitchen tools and utensils; rinsing raw produce; wearing ponytails for long hair; and no licking fingers or eating raw ingredients. Nemours also suggests providing frequent reminders of what is ok for kids to touch in the kitchen and what might hurt them.
For more advanced kiddos, proper knife handling is also important when practicing knife skills.
For a full review of general food safety practices, see the CDC's Four Steps to Food Safety.
Time to Get Cookin'
You've found the right time, you have a solid strategy, your attitude is on point, and safety is a "go." Now you just need to determine what TASKS your kids will do and what DISH your family will prepare.
Kitchen tasks will depend on your kiddos' ages, development and abilities. Tasks should also be things that your kiddos enjoy doing – this should be a fun experience, after all. The Academy of Nutrition and Dietetics suggests the following tasks by age as a loose guide:
---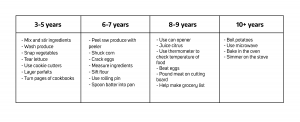 ---
The Brit + Co blog and Food Network have other great ideas for how to get your kids safely involved in the kitchen.
There are so many resources available for identifying kid-friendly recipes. However, some of the best experiences may be rooted in your family's recipes that have been passed down for generations, or the recipes you know by heart that aren't written down at all. You can also get your kids directly involved in picking out recipes or even choosing entire themes for upcoming family meals (#dinnerparty, #backyardpicnic). Kiddos love seeing photos of the finished product, so it may be helpful to identify resources with colorful recipe images.
Here is a small selection of kid-friendly recipe resources to jump-start your inspiration:
Additionally, whether you love it or are over it, Pinterest is a great platform for seeking visual inspiration. Search for terms like "cooking with kids" or "cooking with teens," and let Pinterest's community of users and algorithm do the heavy-lifting for you.
For all of you printed page-lovers out there, there are so many ways to find kid-friendly cookbooks. From "best of" lists from the New York Times and Amazon, to used book stores and the Seattle Public Library, don't forget about analogue resources that could also provide inspiration at your kiddos' fingertips.
Lastly, think creatively about non-recipe recipes. Think about strategically assembling an assortment of ingredients and allow your kiddos to put them together in creative ways, such as with the following techniques:
---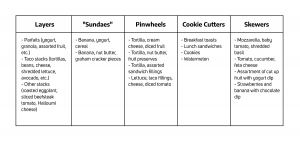 ---
This is by no means an exhaustive list, but hopefully it provides you and your kids with a starting point.
What has your experience been like in cooking with your (or other) kids? What's worked? What hasn't? Tell us below in the comment section. 
---
References
Allirot, X., da Quinta, N., Chokupermal, K., & Urdaneta, E. (2016). Involving children in cooking activities: A potential strategy for directing food choices toward novel foods containing vegetables. Appetite, 103, 275-285.
Berge, J. M., MacLehose, R. F., Larson, N., Laska, M., & Neumark-Sztainer, D. (2016). Family food preparation and its effects on adolescent dietary quality and eating patterns. Journal of Adolescent Health, 59(5), 530-536.
Birch, L., Savage, J. S., & Ventura, A. (2007). Influences on the development of children's eating behaviours: from infancy to adolescence. Canadian journal of dietetic practice and research: a publication of Dietitians of Canada= Revue canadienne de la pratique et de la recherche en dietetique: une publication des Dietetistes du Canada, 68(1), s1.
Dallacker, M., Hertwig, R., & Mata, J. (2019). Quality matters: A meta-analysis on components of healthy family meals. Health Psychology, 38(12), 1137.
Harrison, M. E., Norris, M. L., Obeid, N., Fu, M., Weinstangel, H., & Sampson, M. (2015). Systematic review of the effects of family meal frequency on psychosocial outcomes in youth. Canadian Family Physician, 61(2), e96-e106.
Johnson, S. L. (2016). Developmental and environmental influences on young children's vegetable preferences and consumption. Advances in Nutrition, 7(1), 220S-231S.
Pearson, N., Biddle, S. J., & Gorely, T. (2009). Family correlates of fruit and vegetable consumption in children and adolescents: a systematic review. Public health nutrition, 12(2), 267-283.
Peters, J., Dollman, J., Petkov, J., & Parletta, N. (2013). Associations between parenting styles and nutrition knowledge and 2–5-year-old children's fruit, vegetable and non-core food consumption. Public health nutrition, 16(11), 1979-1987.
Reinaerts, E., de Nooijer, J., Candel, M., & de Vries, N. (2007). Explaining school children's fruit and vegetable consumption: the contributions of availability, accessibility, exposure, parental consumption and habit in addition to psychosocial factors. Appetite, 48(2), 248-258.
Utter, J., Larson, N., Berge, J. M., Eisenberg, M. E., Fulkerson, J. A., & Neumark-Sztainer, D. (2018). Family meals among parents: associations with nutritional, social and emotional wellbeing. Preventive medicine, 113, 7-12.
Verhage, C. L., Gillebaart, M., van der Veek, S. M., & Vereijken, C. M. (2018). The relation between family meals and health of infants and toddlers: A review. Appetite, 127, 97-109.